NASA halts work on Moon mission, due to coronavirus outbreak
NASA halts work on Moon mission, due to coronavirus outbreak
Written by
Shubham Sharma
Mar 21, 2020, 07:49 pm
3 min read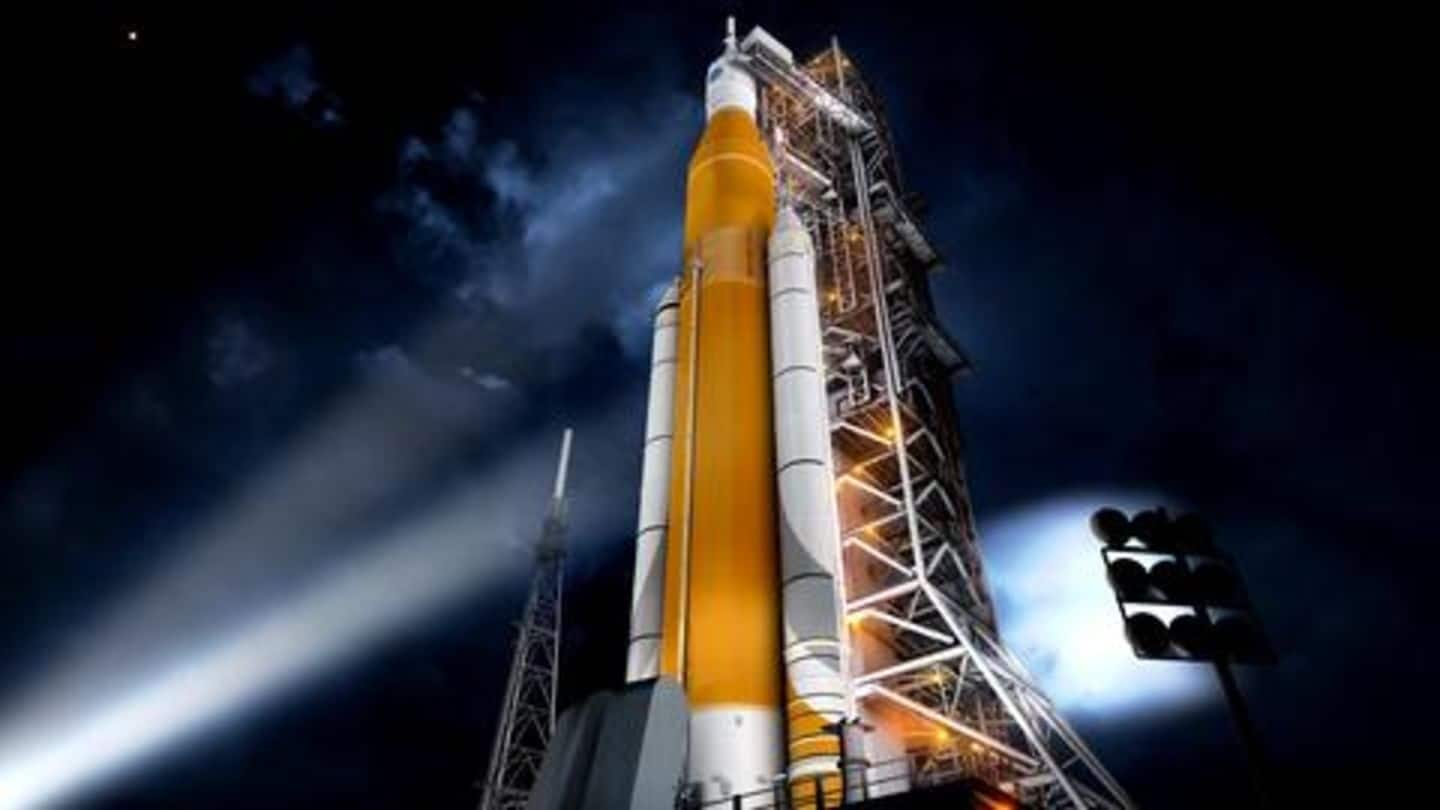 After hitting the big tech companies, the novel coronavirus disease has deterred NASA from moving ahead with its mission to the Moon. The American space agency had been working on the humongous Space Launch System and Orion capsule for taking humans to the satellite, but now the entire project has temporarily been stopped, due to the outbreak of COVID-19. Here's all about it.
NASA's work on SLS and Orion for Artemis program
Since 2017, NASA has been producing and testing SLS (the largest rocket since Apollo mission) and its Orion spacecraft with the end goal of using the two to land "the first woman and the next man" on the Moon's surface. The work on the contraptions had been going on progressively, as the first flight of the mission, dubbed Artemis, had been scheduled for 2021.
But, most of the work has been halted now
In light of the ongoing COVID-19 outbreak, NASA has decided to suspend the work on SLS and Orion, among other things. The action comes as the agency moves its Michoud Assembly Facility in New Orleans and Stennis Space Center in Mississippi to the 'Stage 4' of the four-stage emergency "Response Framework" established to combat the global pandemic.
Steps being taken in this suspension
Given that Stage 4 is highest, NASA is imposing the most stringent restrictions to protect life and infrastructure. Jim Bridenstine, the administrator of the agency, says that the facilities have been closed, employee travel has been suspended, and contractors have been instructed to conduct an orderly shutdown of SLS and Orion activities and "put all hardware in a safe condition until work can resume."
Apparently, one NASA employee has been infected
Bridenstine noted that "the change at Stennis was made due to the rising number of COVID-19 cases in the community around the center, the number of self-isolation cases within our workforce, and one confirmed case among our Stennis team." The Michoud facility, meanwhile, had no confirmed cases but is being closed due to growing infection rates in the local area.
Access to sites restricted to select personnel
"Access to Stennis and Michoud will be limited to personnel required to maintain the safety and security of the center," Bridenstine added. "All previously approved exceptions for onsite work are rescinded and new approvals will be required in order to gain access to the center."
No word on how this will affect Artemis timeline
The suspension of work on SLS and Orion could affect the timeline of forthcoming Artemis mission, but there are no specific details just yet. Bridenstine says their teams are working to analyze the full picture of the impact and reduce associated risks, but the top priority right now is to protect the health and safety of the NASA workforce.