NASA to help ISRO in capturing "lost" Vikram Lander's photographs
NASA to help ISRO in capturing "lost" Vikram Lander's photographs
Written by
Shubham Sharma
Sep 13, 2019, 08:04 pm
2 min read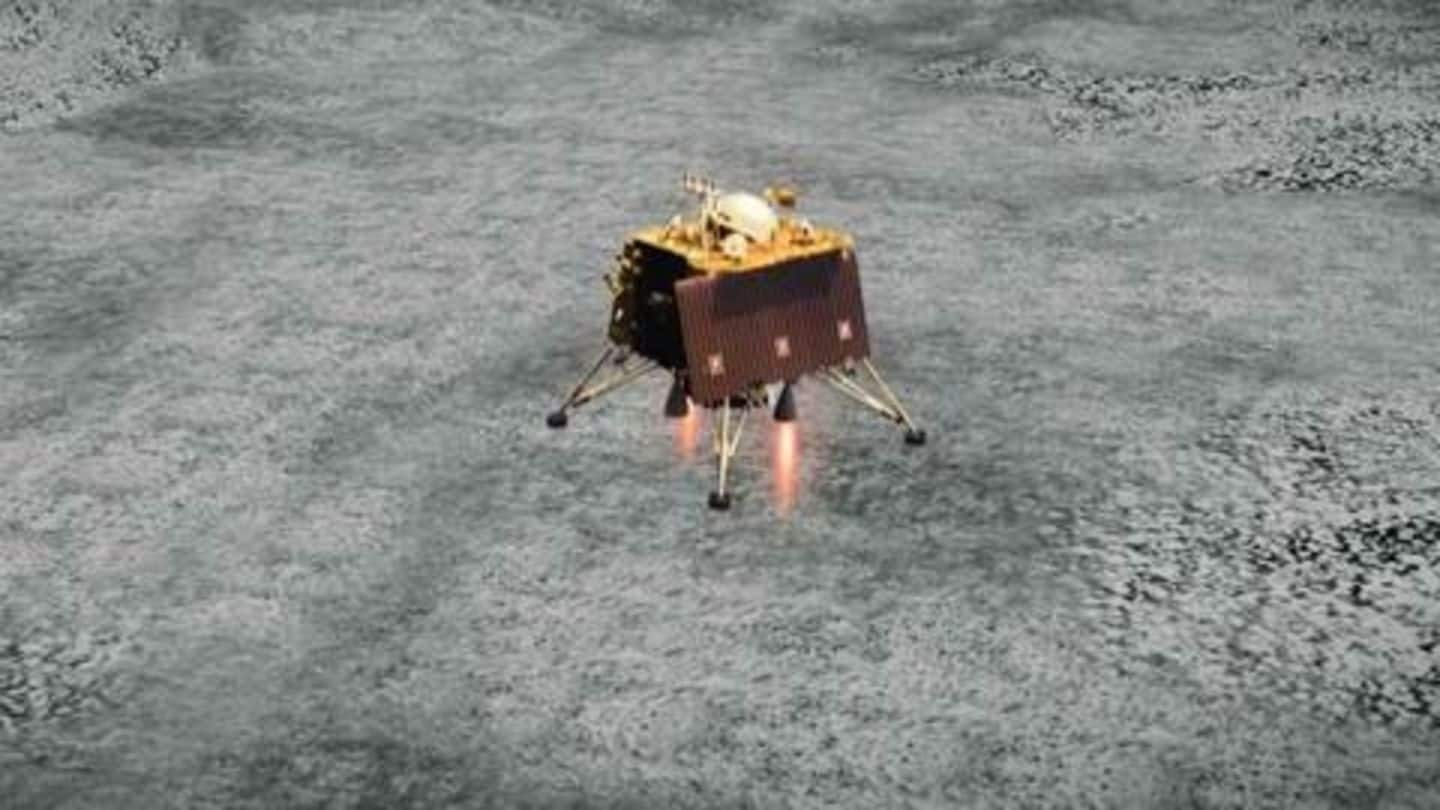 Days after ISRO's Vikram Lander went silent and descended to an unknown fate on the Moon, NASA has joined the efforts to help the space agency establish contact with the robotic contraption. The American space agency recently told The New York Times that its lunar orbiter will be passing over Vikram's landing site and taking the photographs of the craft. Here's all about it.
What has happened to Vikram?
In the early morning hours of September 7, ISRO attempted to land Vikram between two craters on the lunar surface. The agency initiated a powered descent, but something went wrong and the craft stopped communicating. It first steered away from the planned descent trajectory and then stopped sending signals back to the ground station at an altitude of around 400 meters.
Since then, ISRO has been trying to contact Vikram
A day after losing contact, ISRO found Vikram Lander on the lunar surface but didn't provide specific details about its exact condition. The space agency said the craft had hard-landed, while other verified reports indicated it was in one piece but tilted. Either way, since that day, scientists have been trying hard to establish communication with Vikram.
Now, NASA has joined the team
Vikram has a designated lifespan of 14 days, which means ISRO has only got 7 days to bring the Lander back online. Now, to help with this time-bound task, NASA has come on board. A spokesperson for the agency told NYT that its Lunar Reconnaissance Orbiter, which is already circling Moon, will be flying over Vikram's landing site on September 17 and photographing it.
The spokesperson claimed that "NASA will share any before and after flyover imagery of the area around the targeted Chandrayaan-2 Vikram Lander landing site to support analysis by the Indian Space Research Organization." It is not clear if the images will be shared with the public but the contribution could certainly expedite the process of contacting Vikram.
NASA may also be trying to contact Vikram
Along with capturing images, NASA may also help ISRO in establishing contact with Vikram. Some reports have indicated that the American space agency has activated its deep space network of communications satellites to establish a communication link with the Lander. However, it is worth noting that neither ISRO nor NASA have actually confirmed these reports.