Vikram lander is in one piece, confirms ISRO official
Vikram lander is in one piece, confirms ISRO official
Sep 09, 2019, 04:01 pm
2 min read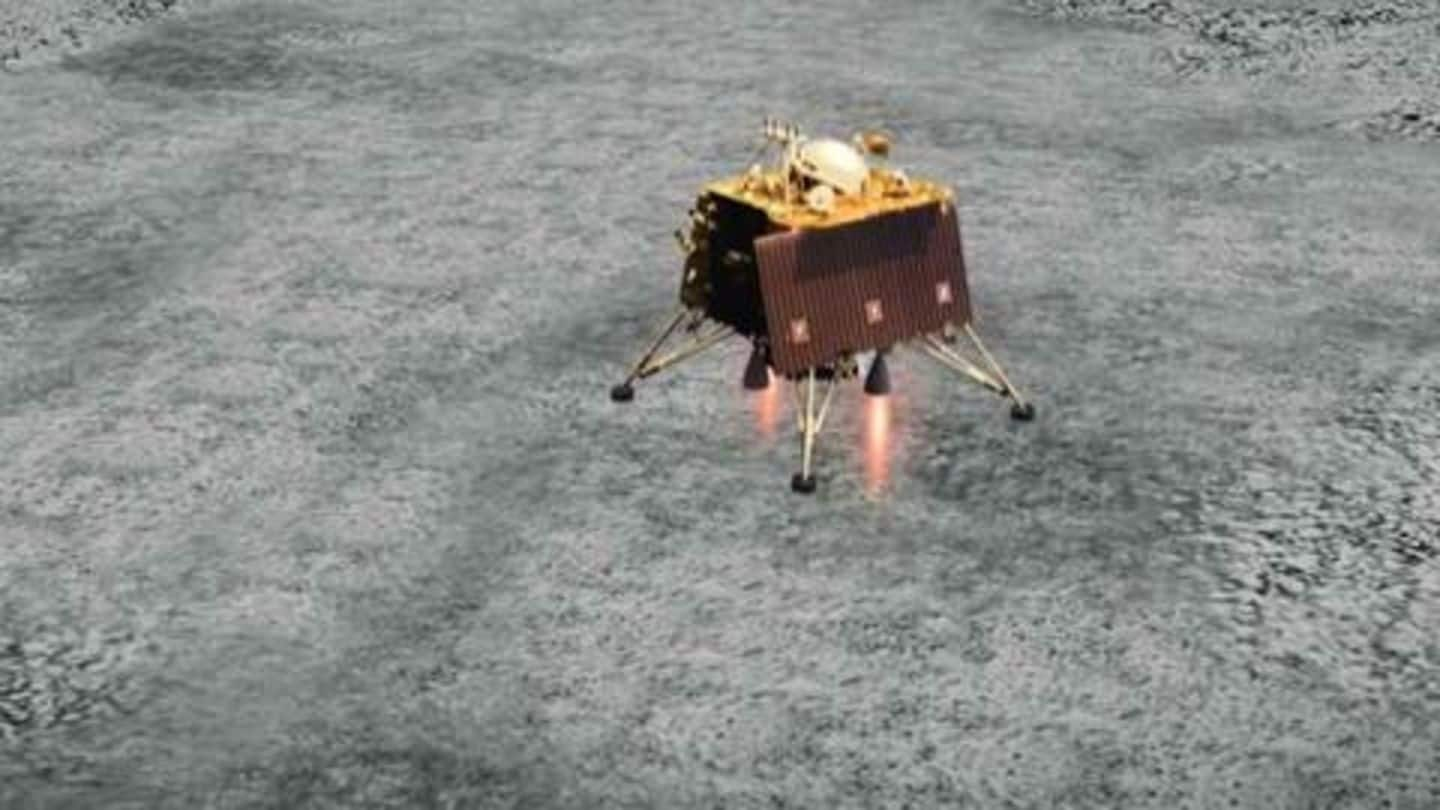 The Chandraayan-2 setback hasn't been able to hamper the spirit of ISRO. The scientists are going all-out to establish contact with Vikram lander, which was supposed to land smoothly on the moon. And now, in a welcome development, an ISRO official said the lander is in one piece and hasn't been broken. On Sunday, ISRO Chief K Sivan disclosed the orbiter found the lander.
Backstory: In major heartbreak, Vikram lost contact with ISRO
India launched the historic Chandrayaan-2 mission in July. After maneuvering for weeks, Vikram was all set to land smoothly on the south pole of the moon on the intervening night of Friday and Saturday. Notably, Vikram's descent started seamlessly at 1:37 am on Saturday but at an altitude of 2.1 km it lost contact with ISRO, breaking the hearts of millions of Indians.
Earlier, Sivan said Vikram suffered a hard landing
While the mood in India remained gloomy after Vikram lost contact, Sivan said the lander was spotted on the lunar surface. "Yes, we have located the lander on the lunar surface. It must have been a hard-landing," Sivan told PTI. When asked if the lander is damaged, Sivan said it was premature to comment on that. He added thermal images will paint a clear picture.
Now we know Vikram lander isn't broken!
Further, official said ISRO is working tirelessly
The official went on to say, "We are making all-out efforts to see whether communication can be re-established with the lander. An ISRO team is on the job at ISRO Telemetry, Tracking and Command Network (ISTRAC) in Bengaluru."
Meanwhile, Chandrayaan-1 director explained what must have happened
While ISRO is doing everything in its capacity to restore communication with Vikram lander, director of Chandrayaan-1, Mylswamy Annadurai, explained why it stopped responding. "The place, where the lander alighted is expected to be not conducive enough for the lander to soft-land," he said, adding that "there may be some obstacles, which could have been stopping us from establishing the connection."