Confirmed! Nearby Sharing will be Google's answer to Apple AirDrop
Last updated on
Jan 16, 2020, 12:05 am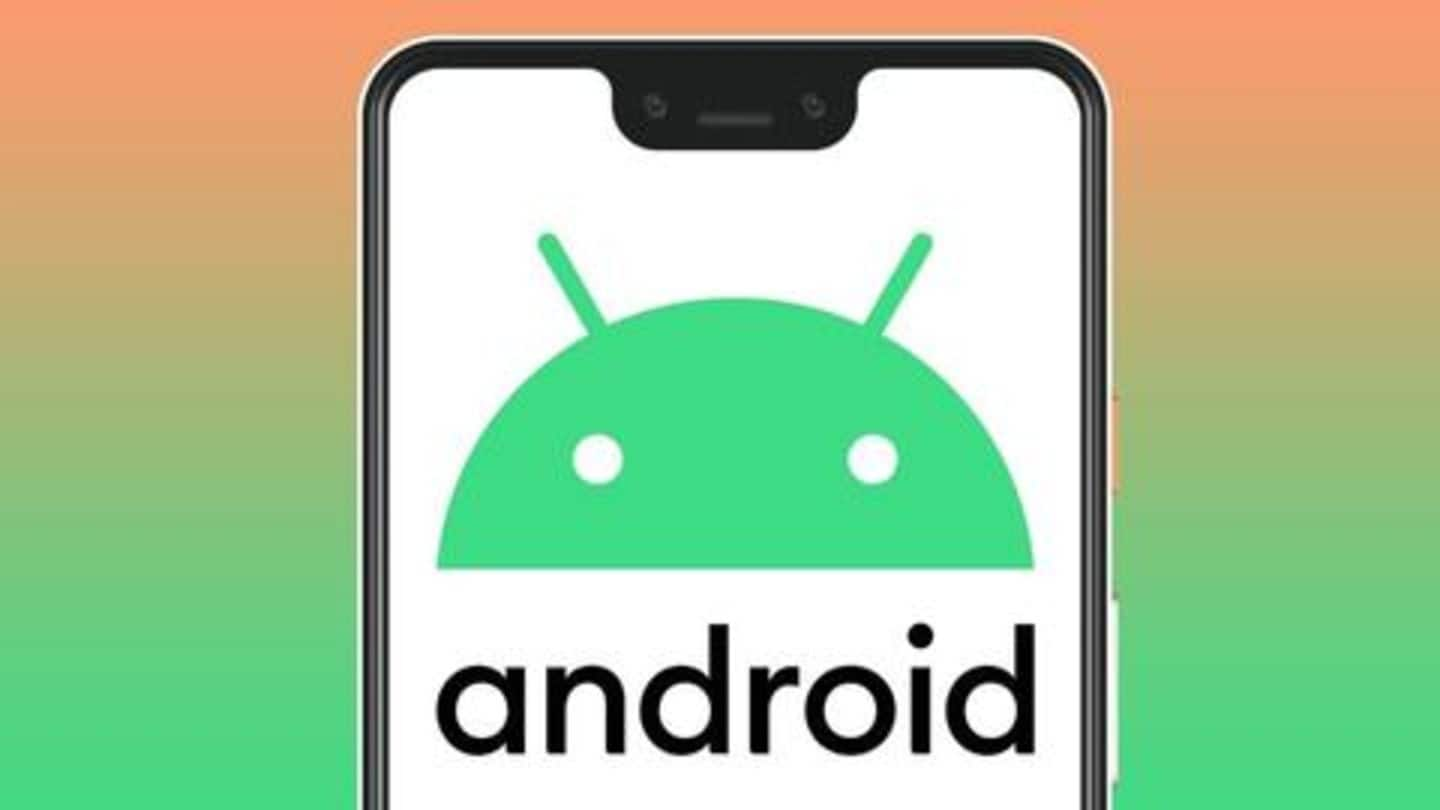 For years, Android users have missed an AirDrop-like unified standard to share files quickly and seamlessly, without using the internet. The gap is filled by third-party apps like SHAREit to some extent, but there is no native product that every Android user could use by default. Now, Google appears to be working on a solution, a feature called 'Nearby Sharing'. Here's all about it.
Fast Share turns into Nearby Sharing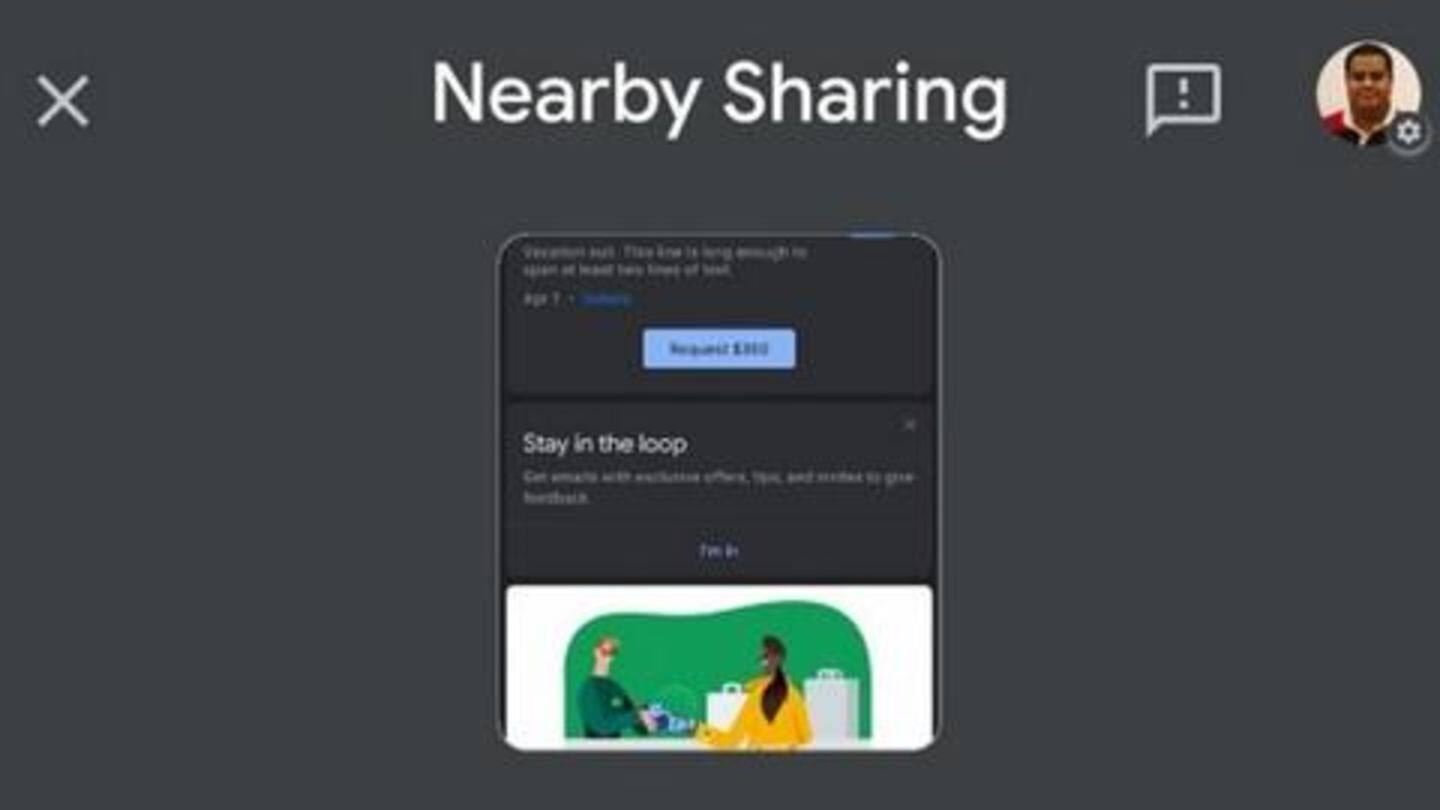 Since June 2019, Google has been quietly working on Android's version of AirDrop - Fast Share. Now, with the latest update of Google Play Services, the unreleased feature has been renamed to 'Nearby Sharing,' XDA-Developers reported. Even certain elements of the feature, including its icon, have been tweaked to make it ready for a proper launch.
But, how it would work?
At its core, Nearby Sharing would work just like SHAREit - it would use Bluetooth to establish a connection between two nearby devices and then employ peer-to-peer direct Wi-Fi connectivity to transfer files quickly between them. The system will enable the sharing of heavy files, even full-length movies, between eligible Android phones, without requiring a third-party app or an internet connection.
Distance between the phones should be less than 1 foot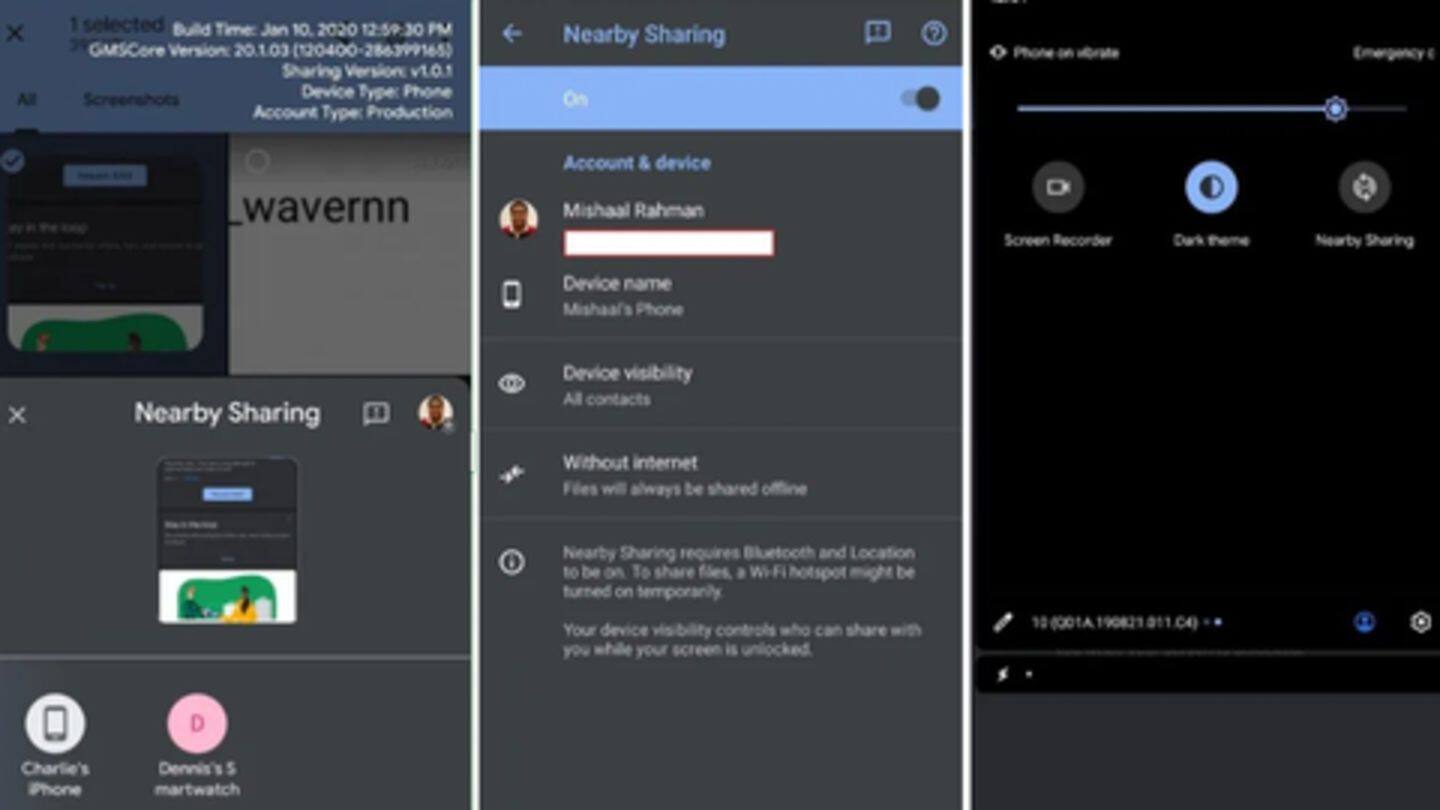 The latest Google Play Service update shows that the phones sending and receiving files would have to be within 1 foot of each other (which is less as compared to AirDrop) to complete the transfer via Nearby Sharing. The condition was spotted at the bottom of the share sheet, after Nearby Sharing was used following the update of Google Play Services.
Launch timeline still remains unclear
The rebranded name, tweaked icon, and added details indicate that Google is giving final touches to Nearby Sharing, prepping it for the official launch. However, currently, it remains unclear when exactly the company will debut the service. We expected to see it with Pixel 4, but that didn't happen. So, now, it could show up any time in the coming months, perhaps around I/O.