Samsung Galaxy S10 v/s OnePlus 7: Which one to buy?
Samsung Galaxy S10 v/s OnePlus 7: Which one to buy?
Jan 26, 2019, 12:20 am
3 min read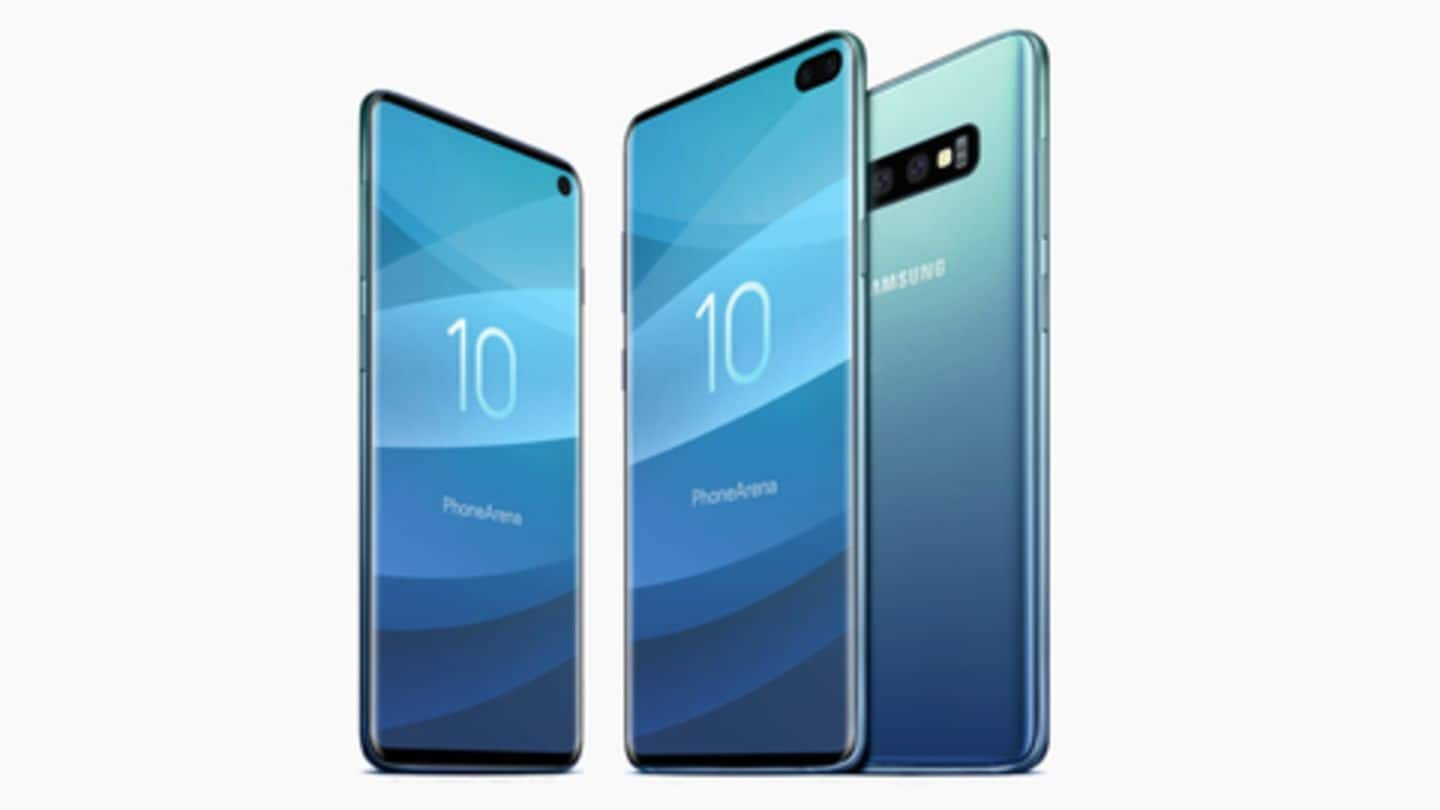 Countless Galaxy S10 leaks have suggested that the soon-to-be-launched flagship will be a premium blend of design innovation and high-end internals. On the other hand, a recent OnePlus 7 tip-off revealed that the upcoming flagship killer will be a major upgrade over the OnePlus 6T. The question remains: Flagship or flagship killer? But this time, we're asking it a little too soon.
First, let's talk about design
Galaxy S10 will offer an Infinity-O display with a small front camera hole on the top-right corner of the bezel-less display. This design will allow for an increased screen-to-body ratio, perhaps, the highest ever on a Samsung smartphone. However, in comparison, OnePlus is likely to adopt a slider camera, and will offer an unabridged, all-screen design. Winner: OnePlus 7 for the nuanced design.
And, now all about the screen
Samsung makes one of the best smartphone displays. And on the S10, we're likely to see a brilliantly crisp 6.11-inch Super AMOLED Infinity-O display with curved edges, and QHD+ resolution. In comparison, we expect the OnePlus 7 to sport a vivid 6.4-inch or taller AMOLED screen with at least full-HD+ resolution (hopefully, QHD or QHD+ resolution). Winner: Galaxy S10.
For shutterbugs and selfie lovers
Though OnePlus 6T's camera is pretty good, it doesn't match up to the likes of Pixel 3, Note 9 and iPhone Xs. So, as S10 is rumored to offer top-of-the-line optics in a triple rear-camera setup, we'd have to wait and watch if OnePlus can really perfect the camera game in its masterful recipe of a premium flagship killer. Winner: Galaxy S10 for now.
Depending on markets, S10 is likely to run on Qualcomm Snapdragon 855 or Exynos 9820, paired with upto 8GB RAM, upto 512GB storage, 3,500mAh battery, and Android Pie-based One UI. In comparison, OnePlus 7 should come with the Snapdragon 855, paired with upto 10GB RAM (possibly), upto 256GB storage and 3,700mAh or bigger battery. Winner: Tie, considering both the phones will offer lag-free performance.
The big question: Flagship v/s flagship killer
To offer flagship performance at attractive prices, OnePlus will once again cut some corners. So, OnePlus 7 may continue to offer unattested water-resistance, a snappy optical in-display fingerprint sensor, and lack wireless charging while S10 will boast of IP68-rated build, fast wireless charging, and a new ultrasonic in-display fingerprint scanner. But the question is, how much do these features matter in your day-to-day life?
Undoubtedly, Samsung Galaxy S10 will offer a classy design, powerful cameras, and top-notch performance for a reported starting price of over Rs. 75,000 in India. In comparison, OnePlus 7 will build upon OnePlus 6T's success to offer the same speedy performance, premium design and improved cameras for a speculated starting price of around Rs. 40,000. The debate is unending and the money is yours.