Samsung Galaxy S10 to get a triple camera setup: Report
Samsung Galaxy S10 to get a triple camera setup: Report
Jul 07, 2018, 12:14 am
3 min read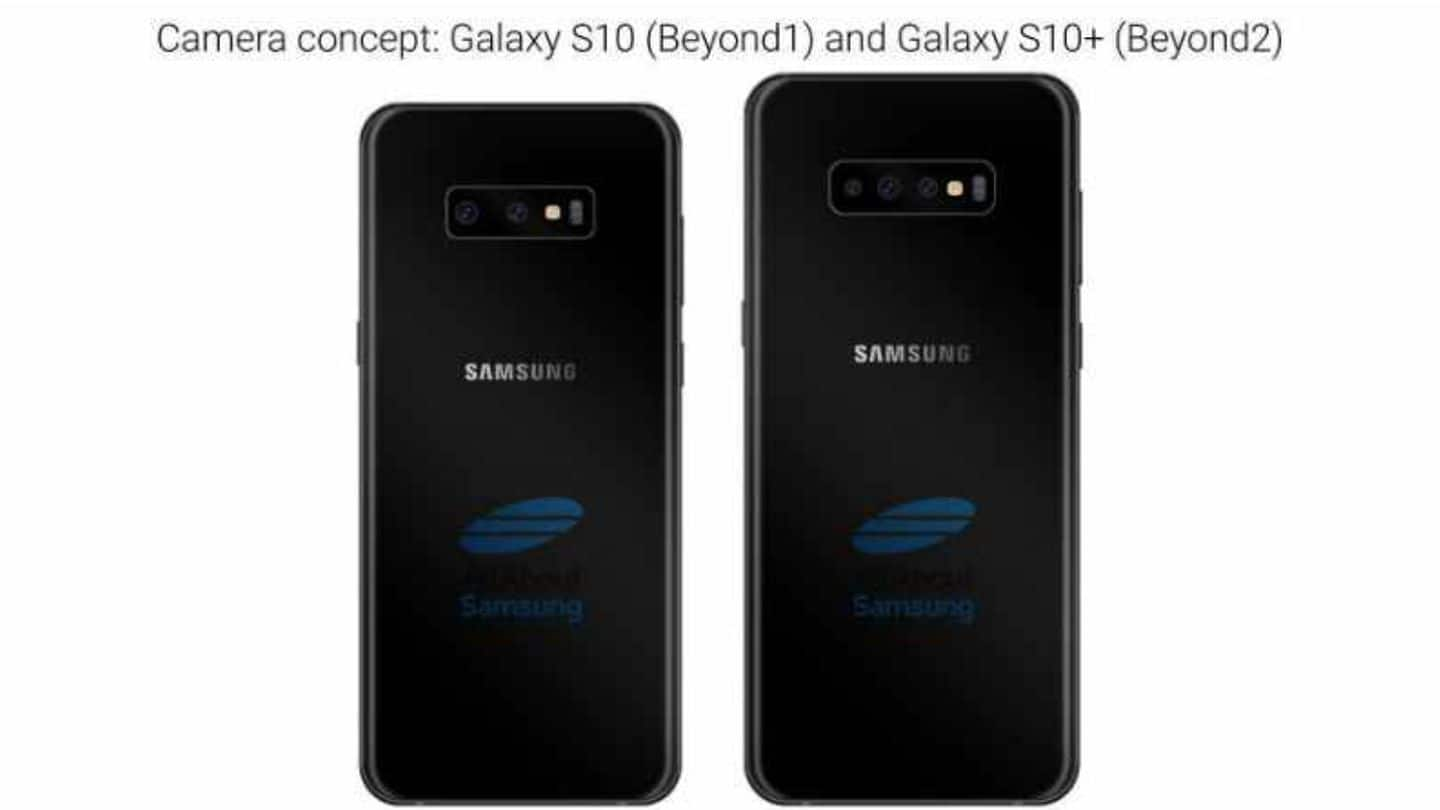 Samsung is working to launch its 10th anniversary smartphone, the Galaxy S10. Codenamed Beyond, the upcoming flagship is expected to be the next big thing in smartphone space. Further, according to latest reports, the phone is tipped to come in three variants. The top variant, which will succeed the Samsung Galaxy S9+, will get a triple camera setup. Here's more on this development.
Galaxy 10 will be offered in three different variants
New reports suggest that the Korean electronics giant will offer three variants of its upcoming anniversary edition flagship. Firstly, there's a Galaxy S10+ (codenamed Beyond 2) which will succeed the Samsung Galaxy 9+ and pack high-tech stuff. Then you have Galaxy S10 (codenamed Beyond 1) and lastly, a new cheaper entrant with trimmed down specs which is codenamed Beyond 0.
Everything we know about the Galaxy S10+ (Beyond 2)
A report by AllAboutSamsung states that the S10+ is expected to get a triple camera setup comprising a 12-MP main sensor with f/1.5-f/2.4 variable aperture, positioned in the middle. On the right of the main sensor, will be a 16-MP super-wide-angle lens (123-degrees) with f/1.9 aperture (without Autofocus and OIS), and a zoom lens (on the left) with a 13-MP sensor and f/2.4 aperture.
What will the camera be like on other S10 variants?
The report further notes that the other two variants of the Galaxy S10, codenamed Beyond 1 and Beyond 0, will feature a dual camera setup comprising a 12-megapixel primary sensor with f/1.5-f/2.4 variable aperture, and a secondary 16-MP super-wide-angle sensor with an aperture of f/1.9.
What else do we know about the Galaxy S10 variants?
A Korean report suggests that the two premium variants (Beyond 1 and Beyond 2) will get in-display fingerprint scanners, something Samsung has been working on for a while now. The report adds that the low-end Beyond 0 device will come with a side-mounted fingerprint scanner. Moreover, Samsung is also working to incorporate the in-trend 3D face unlock, possibly for the high-end variants.
Earlier, an alleged S10 prototype hinted at an all-screen design
According to an alleged S10 prototype spotted recently, the phone may feature an edge-to-edge all-screen design with no top bezel and chin, a design first-seen on the Vivo Apex a few months back. Moreover, the prototype seems to offer an unprecedented screen-to-body ratio, even more than the 93.8% seen on the Oppo Find X.
With new design, comes a new display
Further, Galaxy S10 is rumored to feature a super-sharp display with a pixel density of about 600 ppi - a significant upgrade from what we have seen on S9 (570 ppi). However, for Samsung to achieve such sharpness in an assumed 5.8-inch screen of the Galaxy S10, the resolution of the display will have to be increased to near 4K quality i.e 3,840x2,160 pixels.
Samsung Galaxy S10 will be the company's fastest smartphone ever
Finally, reputed tipster Ice Universe estimates that S10 will be a 5G phone and will feature a chipset tuned for artificial intelligence (CPU, GPU and neural processing unit). He further stated that S10 will come with super-fast UFS 3.0 storage, LPDDR5 RAM, 93 percent or more screen-to-body ratio, 9th-generation Super AMOLED display, 3D AI processing in the camera app and a bigger L-shaped battery.