OPPO, Xiaomi show off 'under-display' selfie camera tech: Details here
OPPO, Xiaomi show off 'under-display' selfie camera tech: Details here
Written by
Shubham Sharma
Jun 03, 2019, 03:40 pm
2 min read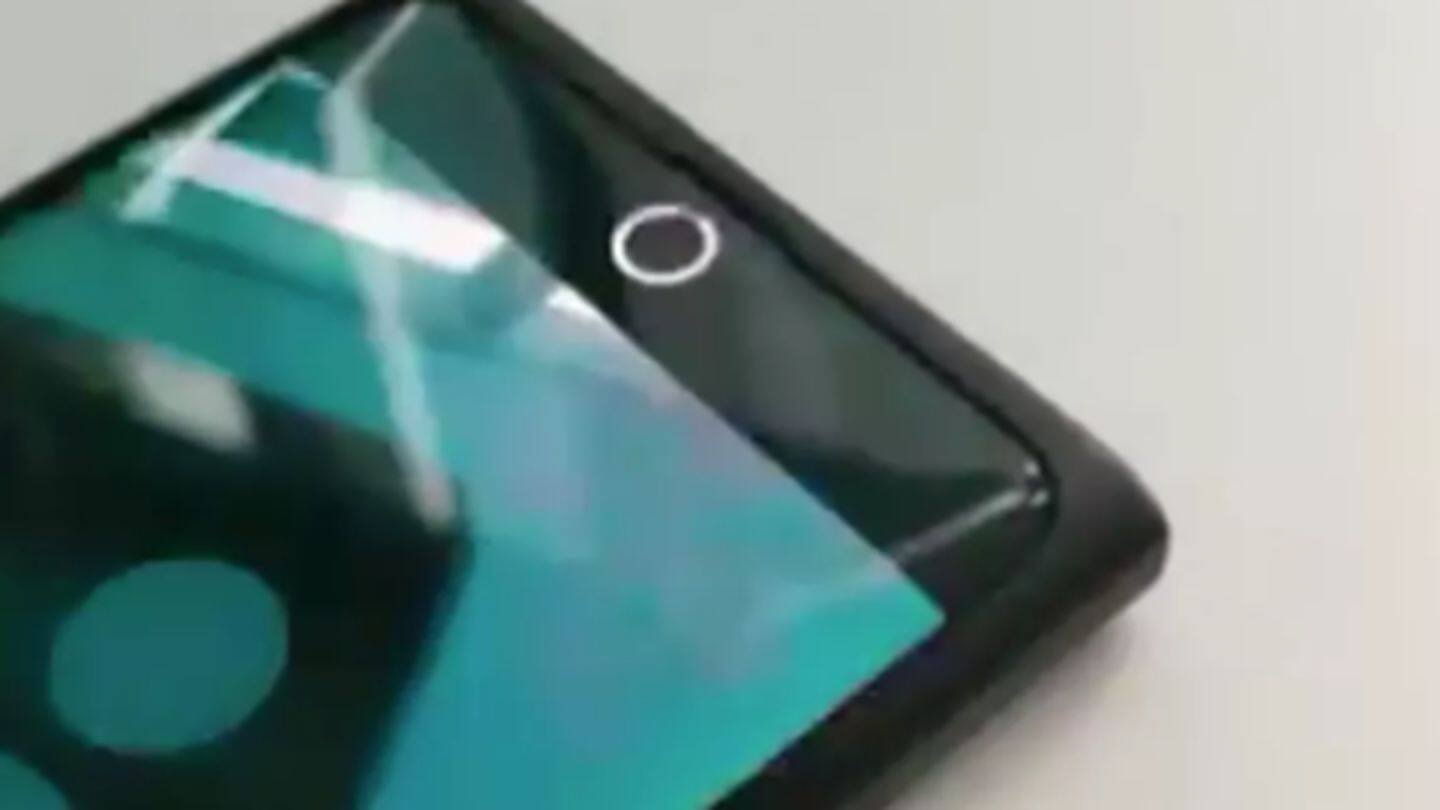 When hole punch cameras debuted, we all envisioned a future where front-cameras would rest under the display and show up only when needed. It was the logical step forward, but back then, no one would have thought that this technology would come to life so soon. Yes, in a major move, OPPO and Xiaomi have shown off their first under-display camera systems.
OPPO's 'under-display' camera prototype
First, OPPO's Twitter account shared a video showcasing a prototype smartphone with a 'hidden' front-facing camera. It worked just like a normal front-facing shooter but rested under the screen, instead of being integrated with a notch, hole punch, or pop-up module. The camera wasn't even visible, but it showed a clear view of the room's ceiling when the camera app was launched.
Oppo VP claims the tech affects optical quality
The video in question was also shared by OPPO VP Brian Shen on Chinese microblogging platform Weibo. In that post, Shen admitted that the tech is still at a nascent stage and "it's difficult for under-display cameras to match the same results as normal cameras." However, that could soon change as, Shen emphasized, "no new technology jumps to perfection right away".
Take a look at the mind-boggling video
For those seeking the perfect, notchless smartphone screen experience – prepare to be amazed. 📲

You are taking a very first look at our under-display selfie camera technology. RT! 🤯 pic.twitter.com/FrqB6RiJaY

— OPPO (@oppo) June 3, 2019
Xiaomi also demoed its under-display camera tech
As OPPO's video started making rounds, Xiaomi's president Lin Bin also shared a clip of their under-display camera system. The video showed two Mi 9 units: one being a regular unit and other, a prototype, hosting the under-display camera. Notably, in this video too, the camera worked normally and captured the subject's face without showing any sign of the module on the screen.
Under-display cameras will take over, eventually
While there's no word on when these companies will offer this tech on a commercial device, the development clearly shows that under-display cameras will be taking over from holes, notches, and pop-up cameras. Yes, these systems have worked pretty well but they all have had their problems. Notches and cut-outs eat space, while mechanical pop-up modules add an extra part that could get damaged.