How to redeem Free Fire MAX codes for January 23
How to redeem Free Fire MAX codes for January 23
Jan 23, 2023, 10:07 am
3 min read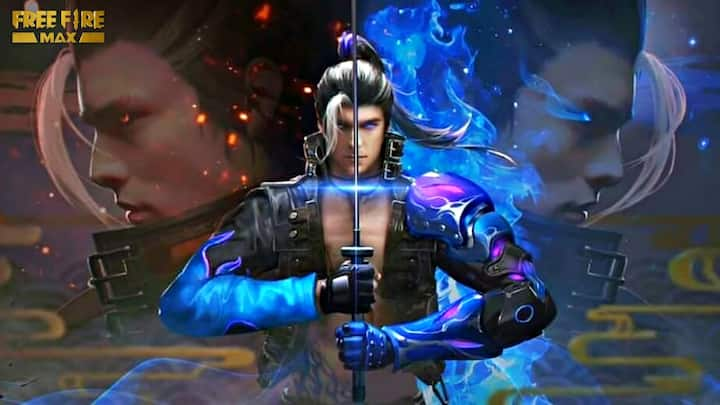 Garena's Free Fire MAX is a multiplayer battle royale game that allows players to enjoy upgraded visuals and free in-game items. The game developers publish redeemable codes on a daily basis, allowing gamers to acquire multiple bonuses which could improve their performance and leaderboard position. Players who don't want to spend money on in-game collectibles may benefit from these codes.
Why does this story matter?
Garena introduced Free Fire MAX with graphical advancements back in 2021. Due to its improved experience, it attracted a lot of Android users.
So far, the game has been able to amass more than 100 million downloads on Google Play. Now, game developers are trying ways to retain the user base.
One of the tried and tested methods is to offer free in-game collectibles.
Codes are redeemable only via Indian servers
A few rules must be followed in order to redeem the Free Fire MAX codes. The redeemable codes must be accessed between 12 and 18 hours after they are generated. Only the official rewards redemption page can be used to redeem the codes. Users are allowed to claim multiple codes, but each code can be used by them just once.
Players can grab multiple in-game items
Players can acquire a variety of in-game items with the aid of the Free Fire MAX codes, including costume sets, skins, pets, diamonds, royale vouchers, reward points, weapons, and more. The bonuses boost a player's credit portfolio and help them perform better on the battlefield.
Take a look at the codes for January 23
The Free Fire MAX codes for today i.e. January 23, can help you get access to a range of exclusive items. HTY3-RIFG-OR3F, FBJY-RY56-MLOT, FJO9-4TAS-D3FT, YXY3-EGTL-HGJX ST5K-JCRF-VBHT, S5JT-UGVJ-Y5Y4, X99T-K56X-DJ4X, FF11-NJN5-YS3E FF9M-J31C-XKRG, FBJY-RY56-MLOT, PQR3-BKUI-7LT7, FSDR-FKUI-YVGR FBTU-6BFY-TBT7, FBJU-T6RF-T1RT, VNY3-MQWN-KEGU, U8S4-7JGJ-H5MG FFIC-33NT-EUKA, ZZAT-XB24-QES8, EYH2-W3XK-8UPG, NPYF-ATT3-HGSQ MCPW-2D2W-KWF2, V427-K98R-UCHZ, MCPW-2D1U-3XA3, FFCM-CPSJ-99S3 6KWM-FJVM-QQYG, BR43-FMAP-YEZZ, UVX9-PYZV-54AC, XZJZ-E25W-EFJJ HNC9-5435-FAGJ, FVGE-4FGCT-GVXS
How to redeem the 12-digit codes? 
Visit the official Free Fire MAX rewards redemption page at (https://reward.ff.garena.com/en). Use your Google, Facebook, Apple ID, Twitter, Huawei, or VK credentials to access your account. Enter a code into the text field, then click on "Confirm," followed by "Ok." For each successful redemption, you will be allowed to pick up a reward from the in-game mail/notification section.