Samsung to launch these Galaxy flagship smartphones in early 2019
Samsung to launch these Galaxy flagship smartphones in early 2019
Nov 22, 2018, 12:50 am
3 min read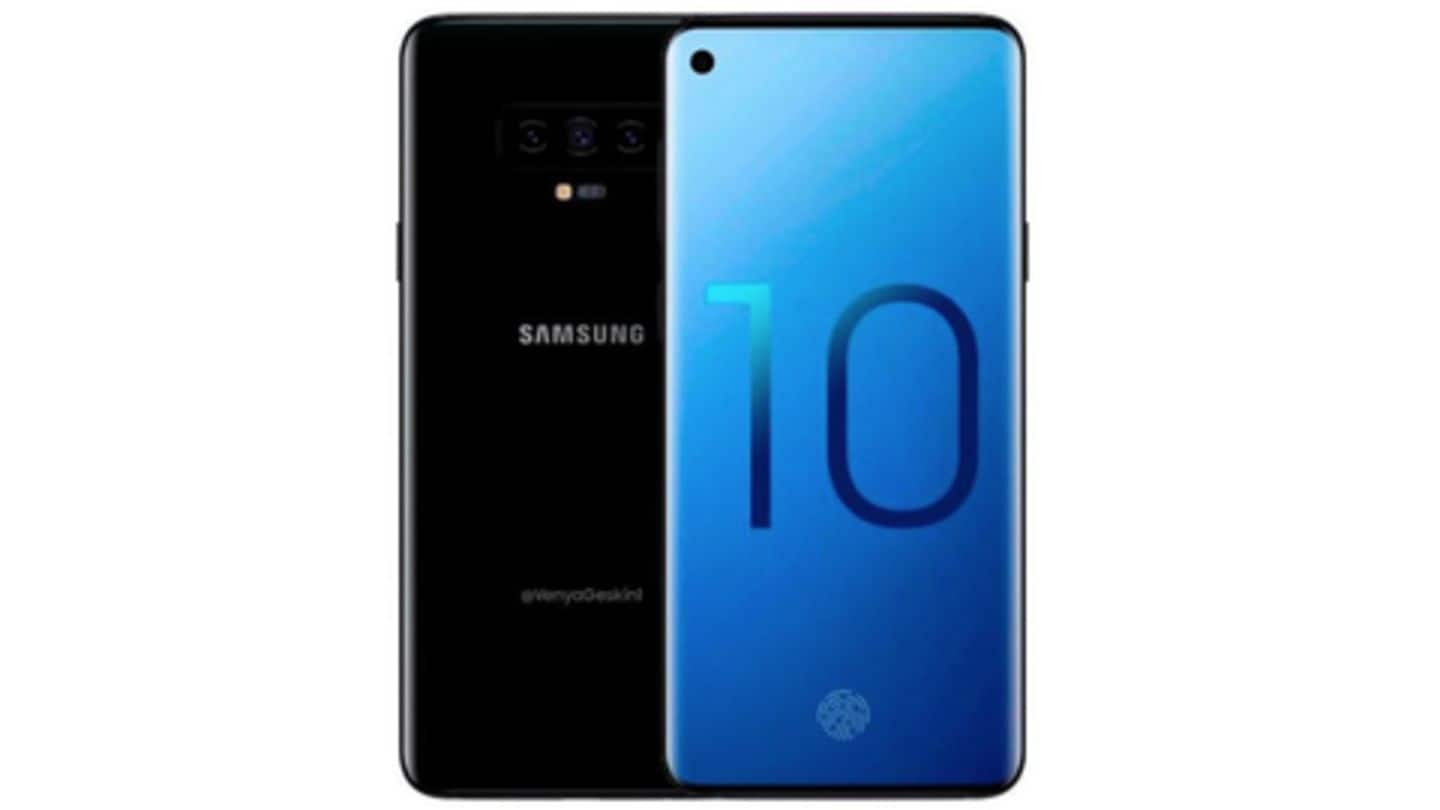 Thanks to several leaks and rumors, we know Samsung is gearing up to launch its 10-anniversary Galaxy S10 in early 2019. This annual upgrade will see an all-new design with bigger screens, more cameras, and a revamped software experience. But alongside S10, Samsung will also launch a 5G-compatible S10 and its first foldable phone. Here's what Samsung is trying to keep secret for now.
Samsung Beyond X: The 5G-compatible Galaxy S10 flagship
According to WSJ, Samsung is planning to launch a 5G-compatible variant of Galaxy S10. Codenamed "Beyond X", this variant will pack a total of six cameras, a massive 6.7-inch display, a built-in 5G wireless chip, and support reverse wireless charging. Further, the flagship will come with a significantly bigger battery to power the biggest Samsung mobile display and support the 5G modem.
Beyond X will be Samsung's first 5G smartphone
Earlier, it was reported that Samsung is "in talks with Verizon Communications" to launch S10 in the US with a fifth-generation wireless chipset. This suggests S10 will support the recently announced Exynos Modem 5100, designed to deliver 2Gbps (maximum) downlink speed and support existing networks.
Beyond X to feature two front-cameras and four rear-cameras
Joining the latest trend in the smartphone space, Samsung will offer its Beyond X with two selfie snappers, much like Pixel 3 flagships. The setup will include a wide-angle lens alongside a regular main sensor. On the back, the phone will sport a quad-camera setup, like Galaxy A9, comprising a main camera, a wide-angle lens, a telephoto lens, and a depth sensor.
Samsung briefly showcased its first foldable phone aka Galaxy F. The device sports a 7.3-inch main internal display and a 4.6-inch external screen. When unfolded, the phone will offer features of a tablet, but on being folded, it takes the form of a regular candy bar phone. Moreover, Galaxy F is said to run a special version of Android to leverage both the screens.
Samsung will launch three variant of its upcoming Galaxy S10 flagship. Firstly, there are S10+ and S10 which will feature 6.4-inch and 5.8-inch Infinity-O displays, triple rear-camera, and pack high-end internals including an ultrasonic in-display fingerprint sensor. Then there's a low-budget S10 Lite variant which will sport a 6.1-inch display, a side-mounted fingerprint sensor and pack trimmed down specs.
Galaxy S10 range will debut Exynos 9820 and One UI
Samsung recently announced its latest mobile chipset - the Exynos 9820 which comes with an inbuilt NPU AI chip. Notably, the S10 and all its other variants will debut this chipset along with the all-new One UI that Samsung showcased at the developers conference.
When will Samsung launch these phones?
The WSJ report claims that Samsung will launch all three variants of Galaxy S10 sometime in February 2019. And then later in March, the Korean tech giant is expected to launch its Galaxy S10 5G variant and the Galaxy F. Interestingly, a Korean report previously said that the Galaxy F could launch in March for around $1,770.