Samsung is new Tinder: Use its app to right-swipe refrigerators
Samsung is new Tinder: Use its app to right-swipe refrigerators
Written by
Shubham Sharma
Feb 06, 2019, 02:28 pm
2 min read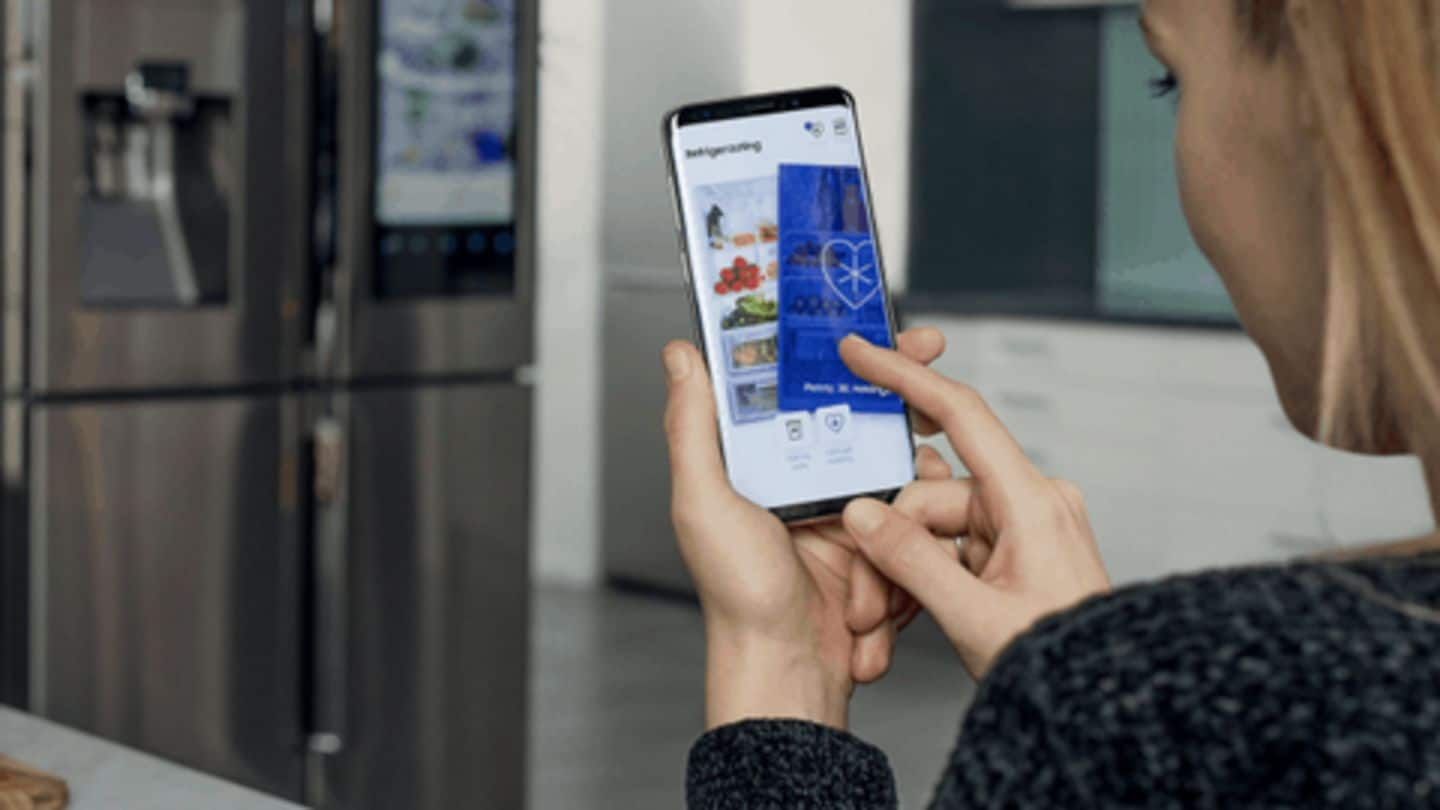 After dominating the consumer electronics segment, Samsung is making a move in the dating arena, and that too, in a rather unique way. The company has launched a dating service that relies on your refrigerator and what it contains to give people a glimpse of who you are. And, interestingly, it calls this app 'Refrigerdating'. Here's more about it.
So, what is Refrigerdating?
Samsung believes the best way to know a person and make way into their life is by knowing their taste and food preferences. For this, the company has launched Refrigerdating, a platform that people can use to share the contents of their refrigerator. Once you share, the app hooks you up with people of different tastes to pick and connect with.
Once you sign-up for the service, you'll have to upload photos revealing the contents of your refrigerator, be it a nice collection of beer or left-overs from the last night. After this, just like any other dating service, Refrigerdating will give you options to choose from. The only difference is you'll be swiping right/left on the contents of someone else's refrigerator on this occasion.
Then, you can connect with people
If you find someone's fridge contents appealing, you can connect with them, complimenting their food choices and telling a bit about yourself. For instance, Samsung says, one could say, "Hey, love that spicy taco sauce, makes me think of my exchange semester in Mexico."
However, staying original is crucial
Samsung says sharing refrigerator's contents just as they are is important. Food is something we all can relate to; plus it can easily show who you really are. "We hope people can meet under more honest or transparent circumstances with the help of the contents of the fridge, because that can tell you a lot about personality," claimed Elin Axelsson, Samsung's PR manager.
Refrigerdating is available free for use
Refrigerdating is available via web (www.refrigerdating.com), which means you can use it on any smartphone with a browser. However, do note that the service is still fresh and you may not find too many people, or should we say fridges, to connect with.