How Spotify's Car Thing solves a problem you never had
How Spotify's Car Thing solves a problem you never had
Written by
Chandraveer Mathur
Apr 18, 2021, 11:58 pm
3 min read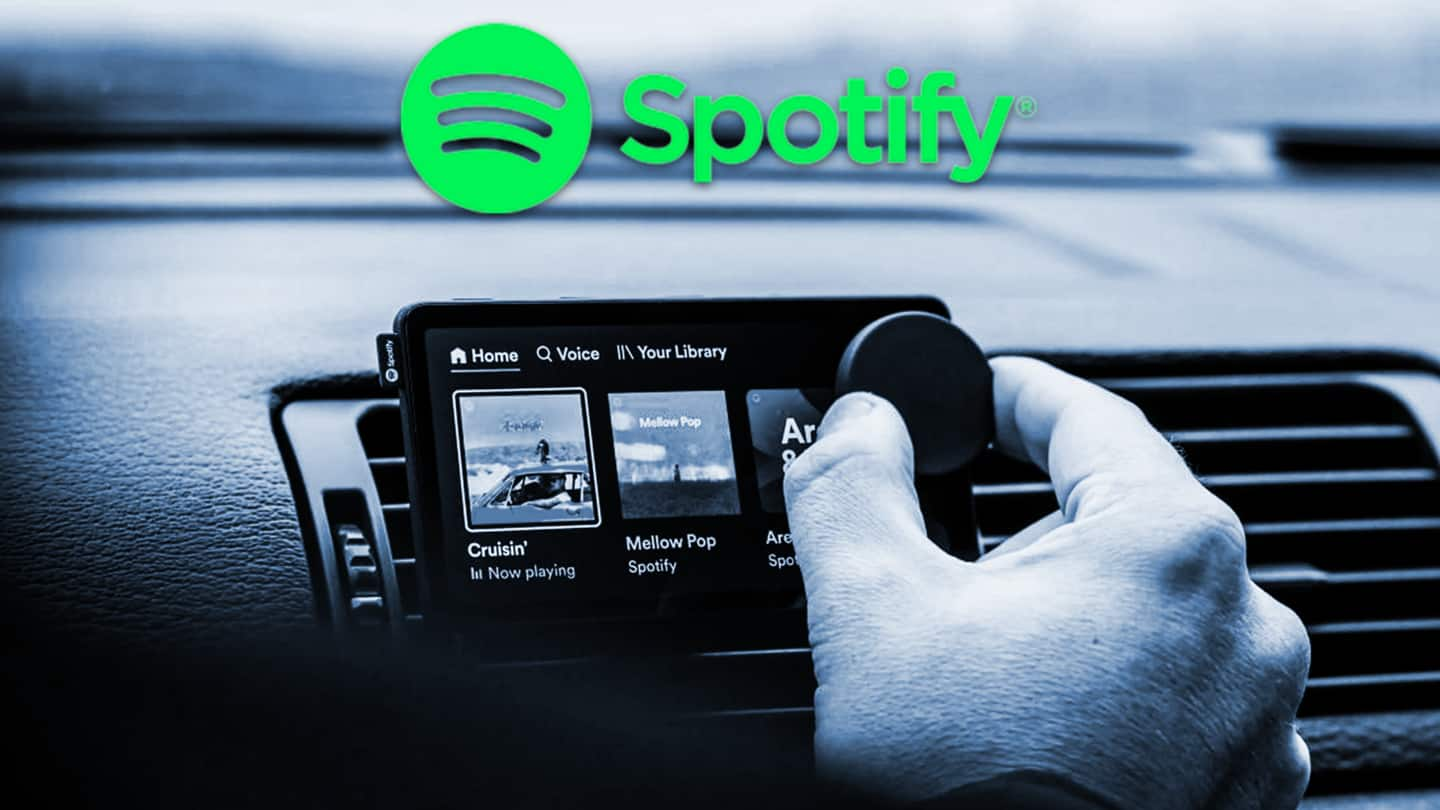 Last spotted seeking FCC certification, Spotify's latest hardware product dubbed the Car Thing is finally available to consumers in the US. In its announcement, the company said that the touchscreen device plays music from Spotify, and also supports voice commands through "Hey Spotify" which was released for the mobile app recently. Car Thing connects to your car using Bluetooth version 4.2 or AUX-in.
The device resembles what was leaked during FCC certification
The device seems to be exactly what was seen during the FCC certification earlier this year. The whole device is 4.8-inch wide and 2.5-inch tall. It features a touchscreen measuring 3.97-inch diagonally. XDA-Developers reports that there are four buttons on the top edge of the device which could be used to play specific playlists, podcasts, or albums.
User can interact with the Car Thing using multi-functional dial
The device also features a dial and a button below it, right beside the screen. Spotify explains that the dial can be used to browse the platform, select media to play, and "discover". The dial also doubles up as a clickable play/pause button, making it easier to hit compared to a touchscreen. Car Thing's product page doesn't say what the button below does.
Notably, Spotify's Car Thing cannot be purchased at a store. Additionally, a Spotify Premium subscription is mandatory to use the device. Plans purchased with a gift card and short-term, non-recurring plans won't do, Spotify said. Car Thing is being distributed on an invite-only basis in the US for now. The device's anticipated price is $79.99 and shipping costs an additional $6.99.
The product comes bundled with a wide variety of mounts
The product comes bundled with associated documentation, a CD tray mount, dashboard mount, vent mount, magnet, the power adapter that plugs into the car's 12V outlet, USB cable to connect to a power adapter, cable clips, and cleaning cloth. As Car Thing is a dedicated device to play audio, it connects to the car's audio system via Bluetooth, AUX, or USB cable.
Car Thing's functionality replicates Spotify app used via Android Auto
That said, the device seems to solve a non-existent problem. As XDA puts it, Car Thing adds an additional layer between your phone and your car, with functionality for just one app—Spotify. We believe the product's functionality can be replicated using the Spotify app via Android Auto or Apple CarPlay which are found integrated into the infotainment systems of most modern cars.
Hey Spotify voice assistant's data handling practices could be worrisome
Similar functionality can also be achieved by pairing a smartphone with the car's infotainment system and playing music using the Spotify app. However, Spotify's data handling practices outlined for Hey Spotify voice assistant functionality are worrisome. Meanwhile, Spotify claims that Car Thing doesn't intend to compete with the car's infotainment system but aims to create a "frictionless experience". We aren't sure what it means.