Telegram savagely mocked WhatsApp's new file transfer limit
Telegram savagely mocked WhatsApp's new file transfer limit
Written by
Shubham Sharma
Sep 16, 2019, 03:48 pm
2 min read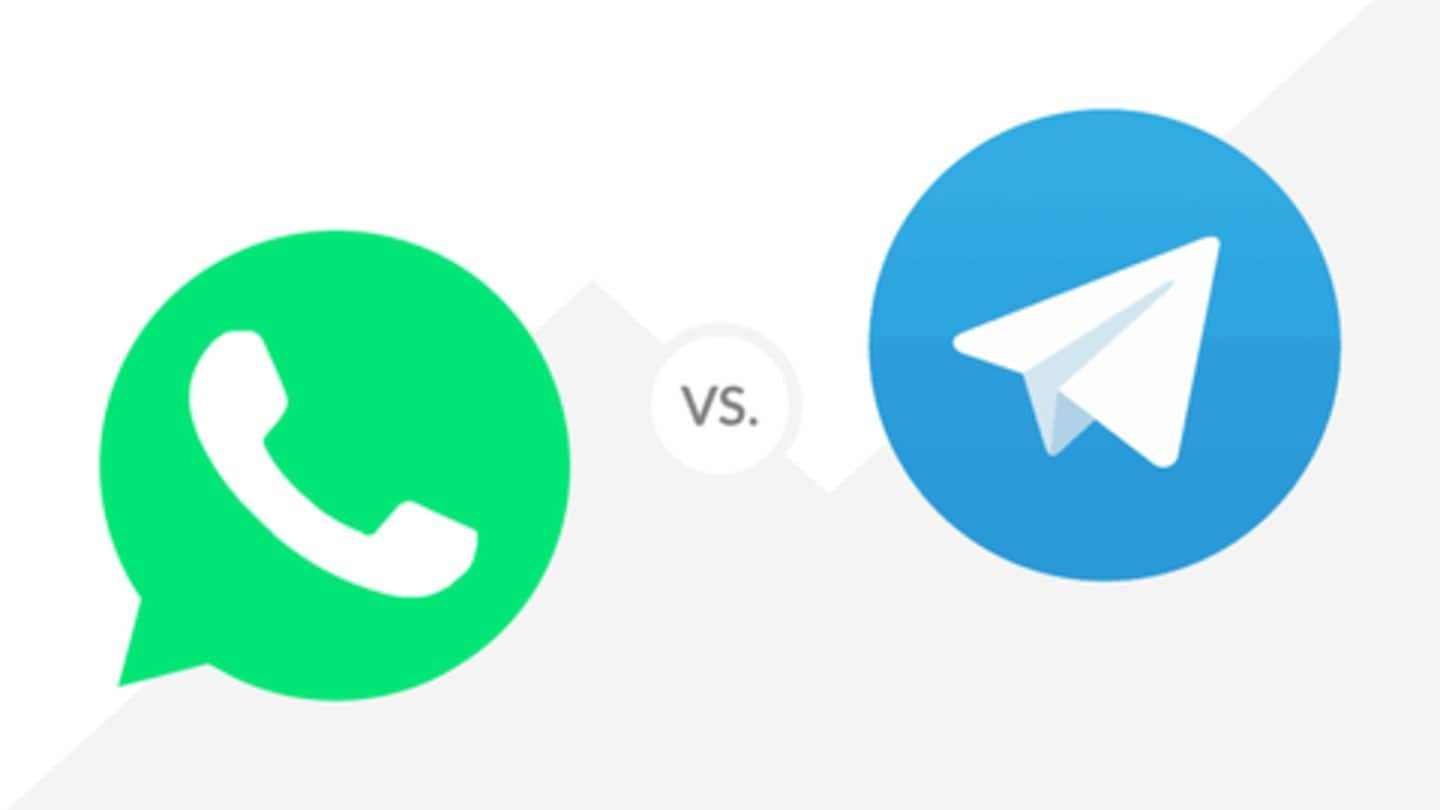 WhatsApp, the biggest messaging service in the world, recently updated its file-transfer limit as part of an effort to give more flexibility to users looking to send files. The move, first announced on September 13, came as an essential upgrade. But as it turns out, it gave WhatsApp's arch-rival Telegram an opportunity to mock its competitor. Here's what the messaging giant did.
WhatsApp upgraded file-transfer limit to 100MB
WhatsApp has been incredibly successful in the messaging category, but when it comes to rolling out new product features, the Facebook-owned company has been the slowest. In fact, it was only a few days ago when WhatsApp updated its 16MB size limit for file transfers to a pretty decent 100MB. The change was announced by the company on Twitter.
WhatsApp boasted about the refreshed limit online
When announcing the updated limit, WhatsApp claimed its file transfer service is much better than email, where people often struggle to send large files and documents. However, Telegram, the main competitor of WhatsApp, soon took the opportunity to mock WhatsApp and show how puny the new limit offered by them really is. And, it did that with a savage tweet.
Here's what WhatsApp tweeted out
How Telegram mocked WhatsApp
Telegram responded to WhatsApp's tweet to promote its service, but instead of saying something directly, the company compared its own file transfer limit with that of other messengers (including WhatsApp). "Need to send a message but the attachment is too large for other messengers? Try using Telegram instead, where you can send files of up to 1.5 GB," the tweet read.
1.5GB transfer limit is definitely more useful
While WhatsApp's update will come handy for existing users of the service, it may not do much good given how many GBs modern-day transfers - documents, RAW videos, and more - can take. A few years ago, this increase might have made some sense, but now, it is nothing compared to what other players have on offer, including Telegram's 1.5GB limit.