Now, your Tesla can stream Netflix, YouTube, and Spotify
Now, your Tesla can stream Netflix, YouTube, and Spotify
Written by
Shubham Sharma
Sep 27, 2019, 07:55 pm
2 min read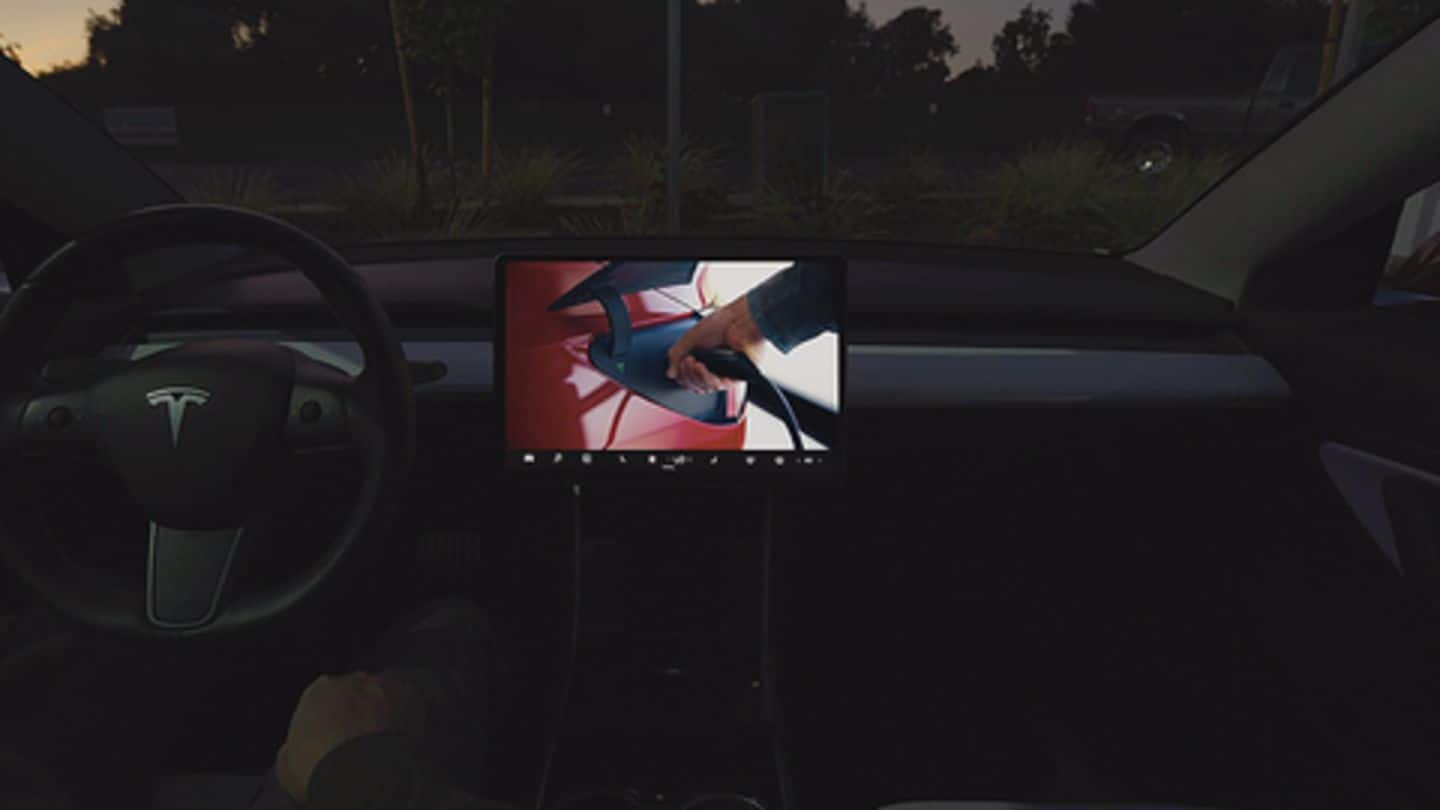 Being stuck in traffic can be a real pain but Tesla hopes to make an entertaining experience out of it. The Elon Musk-owned electric car company is bringing a handy new feature for its customers, an option that would let you stream YouTube and Netflix shows while being in the car. Here's all about the capability and its working.
Tesla's latest firmware bringing Netflix, YouTube support
Just recently, Tesla released the latest over-the-air Software Version 10.0 for its cars. The update, said to be the biggest ever for the vehicles, comes with a number of capabilities, including an option called Tesla Theater. It works with Wi-Fi and lets the driver stream their favorite videos, be it a movie or show, on Netflix, YouTube, or Hulu (with live TV).
Streaming services would work only when car is parked
While Tesla Theater makes an interesting update for movie lovers, it is worth noting that the feature only works when the car is parked and not moving. So, if you're at a Supercharger, waiting for your vehicle to power up, the feature could be leveraged to continue the show you stopped to step out of home.
New games and Spotify support also available
Tesla plans to add more streaming services in Theater, but there's a lot more beyond that. First, Tesla Arcade is getting the famous run-and-gun game Cuphead, which you can play with a USB controller when the vehicle is parked. Then, there is support for Spotify Premium, which you can use to play your playlists and podcasts while being on the road.
Other capabilities coming with this update
Among other things, the new firmware would bring a smart summon option that summons the car to its owner if it is in your line of sight. Also, the sentry mode has been updated and there's a new 'joe mode' that silences in-car alerts and parking chimes if a baby is sleeping inside. You can also use the Tesla app to control windows remotely.