Best truly wireless earbuds you can buy in India
Best truly wireless earbuds you can buy in India
Aug 27, 2019, 01:28 pm
3 min read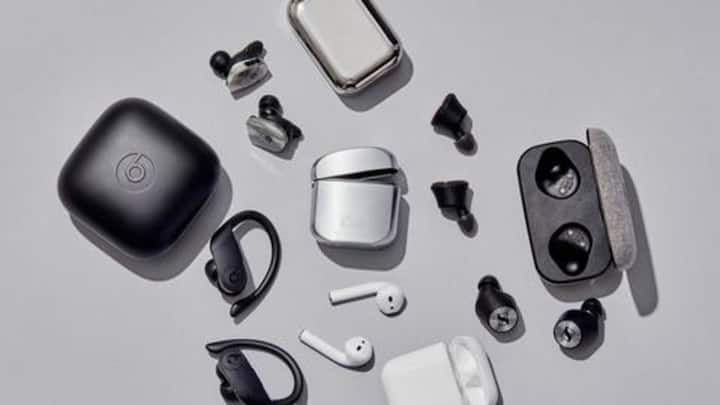 These days, smartphone manufacturers are sacrificing the headphone jack to free up space for stuff like a bigger battery, a bigger speaker, or simply a slimmer profile. And given this trend, a bunch of new Bluetooth-enabled earbuds have flooded the market, promising a truly wireless experience, improved connectivity, and good sound. Here are the best earbuds you can currently buy in India.
Sennheiser Momentum: The best sounding earbuds
Sennheiser's first-ever truly wireless earphones, the Momentum, offer a snug in-ear fit with capacitive touch areas on the outside. They come with Bluetooth 5.0 support, Qualcomm aptX Low latency, and two-mic beam technology. The sound quality of the Momentum is top-notch. As for battery life, you get around 4 hours on a full charge and two additional charges from the case. Price: Rs. 24,990.
Bose Sound Sport: Best truly wireless earphones while working-out
Bose Sound Sport is possibly the best option for anyone who wants wireless earbuds while running or exercising. It offers a sweat-proof design and the in-canal fit ensures a comfortable and secure fit. As for sound quality, you get premium Bose standard audio. The Sound Sport lasts 5 hours on a single charge and the case offers two additional recharges. Price: Rs. 18,990.
Apple AirPods: The best companion for your iPhone
If you are looking for a Bluetooth earbud for your iPhone, look no further than the Apple AirPods. They are lightweight, sweat-proof, and offer a snug fit (for most people). In fact, the second-generation model pairs faster, has better mics and sounds pretty good. You also get around 5 hours of listening time while the case holds additional 3-4 charges. Price: Rs. 14,900.
Samsung Galaxy Buds: For Android users
If you're an Android person and are willing to switch to the wireless world, you can consider starting the journey with the Galaxy Buds. These truly wireless earbuds offer highly crisp, AKG-tuned audio and can be paired with smartphones, tablets, and laptops. Further, you get 6 hours of battery life on a single charge and additional backup via the charging-cum-carry case. Price: Rs. 9,990.
Anker Soundcore Liberty Air: The more affordable and capable earbuds
For those who hate tangled wires and premium price tags, Anker's Soundcore Liberty Air is a great option. It comes with an in-ear design, Bluetooth 5.0 support, touch control, graphene-coated sound drivers, and noise-canceling microphones. On a single charge, you get 5 hours of music playback and upto 15 hours more battery life via the portable charging case. Price: Rs. 7,999.