Toyota partners with Aurora and Denso for developing autonomous taxis
Toyota partners with Aurora and Denso for developing autonomous taxis
Written by
Chandraveer Mathur
Feb 14, 2021, 04:34 pm
3 min read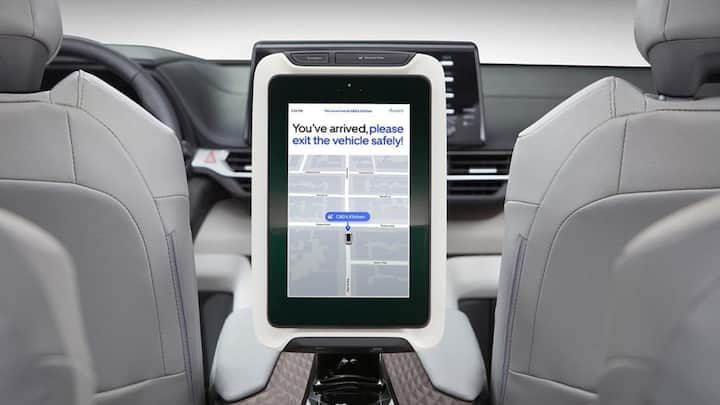 Self-driving technology start-up Aurora will partner with Japanese companies Toyota and Denso to build self-driving taxis. The partnership will design, build, and start testing autonomous Toyota Sienna minivans for use as taxis by 2021-end. This was announced on Tuesday. Aurora acquired Uber Advanced Technologies Group (ATG) in a separate deal which closed on January 20. It also saw Uber invest $400 million in Aurora.
Toyota-Aurora deal is separate from Aurora's acquisition of Uber ATG
In 2018, Toyota invested $500 million in Uber's ATG to integrate the latter's self-driving technology into Toyota for Uber's cab network. Uber ATG spun out from Uber in 2019 after it raised $1 billion in funding from Toyota, Japanese auto parts maker Denso, and SoftBank's Vision Fund. Aurora co-founder Sterling Anderson emphasized the new partnership is separate from Toyota's agreement with Uber ATG.
Denso will mass-produce components for self-driving Toyotas
Aurora has termed the deal a long-term partnership. It claims the joint efforts will lay the groundwork for the launch of Toyota's autonomous vehicles on cab aggregator networks such as Uber. Aurora said the collaboration with Denso will explore the mass production of autonomous driving components. The vehicles developed, tested, and deployed under the partnership will be available to third-party cab aggregators at a later stage.
Aurora will also develop support service framework for autonomous taxis
Aurora will also create a platform with Toyota to manage finance, insurance, and maintenance of the self-driving taxis. In a recent interview, Anderson noted that Toyota's scale of operations as the world's largest carmaker will assist in the scaled deployment of Aurora's support services and Aurora Driver. Aurora's cofounder-CEO Chris Urmson expressed his excitement about ties with Toyota via a blog post on Tuesday.
Aurora's platform-agnostic technology could improve Toyota's Guardian and Chauffeur programs
Urmson added that their partnership with trucking firm PACCAR (signed in January) will help develop autonomous cars capable of highway use at speeds in excess of 50 mph. Aurora's technology is platform-agnostic. Urmson explained that a large fraction of taxis needs to operate on freeways and travel at high speeds. Aurora's inputs could also help improve Toyota's Chauffeur and Guardian autonomous driving technologies.
Aurora-Toyota partnership will test autonomous taxis in the US
Uber also retains a 26% stake in Aurora following its $400 million dollar investment. An Aurora spokeswoman said the deployment of Aurora's autonomous driving technology in Toyota Sienna cars will be worked upon at facilities in the Bay Area, Pittsburgh, Michigan, and Texas. Just like competing products from Waymo and Cruise, Aurora faces challenges to bring its technology to market despite the deal with Toyota.