#NewsBytesExplainer: Understanding smartphone screen refresh rate and why it matters
#NewsBytesExplainer: Understanding smartphone screen refresh rate and why it matters
Nov 13, 2021, 12:00 am
3 min read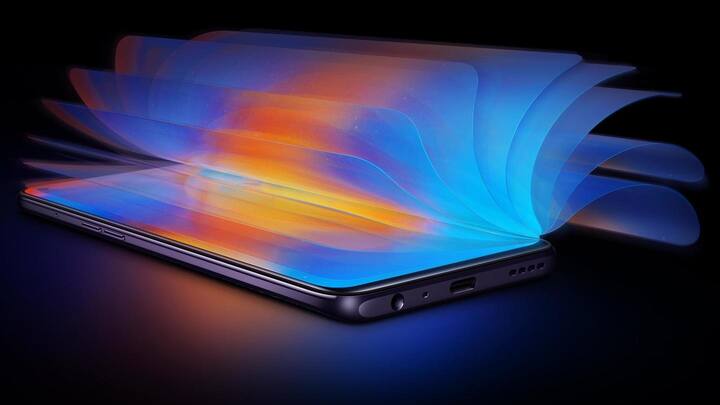 With each passing year, tech giants like OnePlus, ASUS, ZTE, and Xiaomi are introducing smartphones with a higher screen refresh rate than ever before. Even budget and mid-range phones now come with 90Hz displays. And, to challenge other tech giants, Sharp had introduced the world's first 240Hz screen on a mobile phone. But what exactly is screen refresh rate and does it really matter?
High screen refresh rate, a common feature on gaming displays, first debuted on a smartphone with the RAZER Phone in 2017 and has since trickled down to even entry-level handsets.
The feature has now become a key selling point of a device. Hence, understanding this technology and how it changes the user experience becomes an important topic.
What is screen refresh rate?
Smartphone panels are made up of tiny pixels that constantly update or "refresh" at regular intervals to display the latest content. Each row of pixels refreshes in turn until the entire display is updated. Refresh rate is simply the number of times the screen refreshes every second. This means that a 120Hz display refreshes 120 times per second.
Impact of high refresh rate on a smartphone display
Higher refresh rate displays make the content feel smoother, whether it be while watching videos or scrolling through social media. The importance of a 120Hz or higher display visibly comes into play while gaming as it can support high frame rates and offer low latency. One disadvantage that comes with a high refresh rate screen is that your battery drains faster.
Variable refresh rate solves battery drain issue
Tech giants are working on different kinds of display technologies to offer a smooth display that is also power efficient. The current crop of flagship phones uses an LTPO (low-temperature polycrystalline oxide) screen that dynamically switches refresh rate, say from 10Hz to 120Hz, depending on the content on the screen. This allows for smoother scrolling, fluid animations, and better graphics without excessive battery drain.
Screen refresh rate v/s frame rate v/s touch sampling rate
While screen refresh rate measures the number of times a display refreshes, frame rate refers to the speed at which each frame moves in one second. If you are viewing a high-paced video on a low refresh rate display, it will look kind of blurry. The touch sampling rate is the number of times a touchscreen can sense input from your finger in a second.