WhatsApp restricts number of messages you can forward: Details here
WhatsApp restricts number of messages you can forward: Details here
Written by
Shubham Sharma
Apr 07, 2020, 04:15 pm
2 min read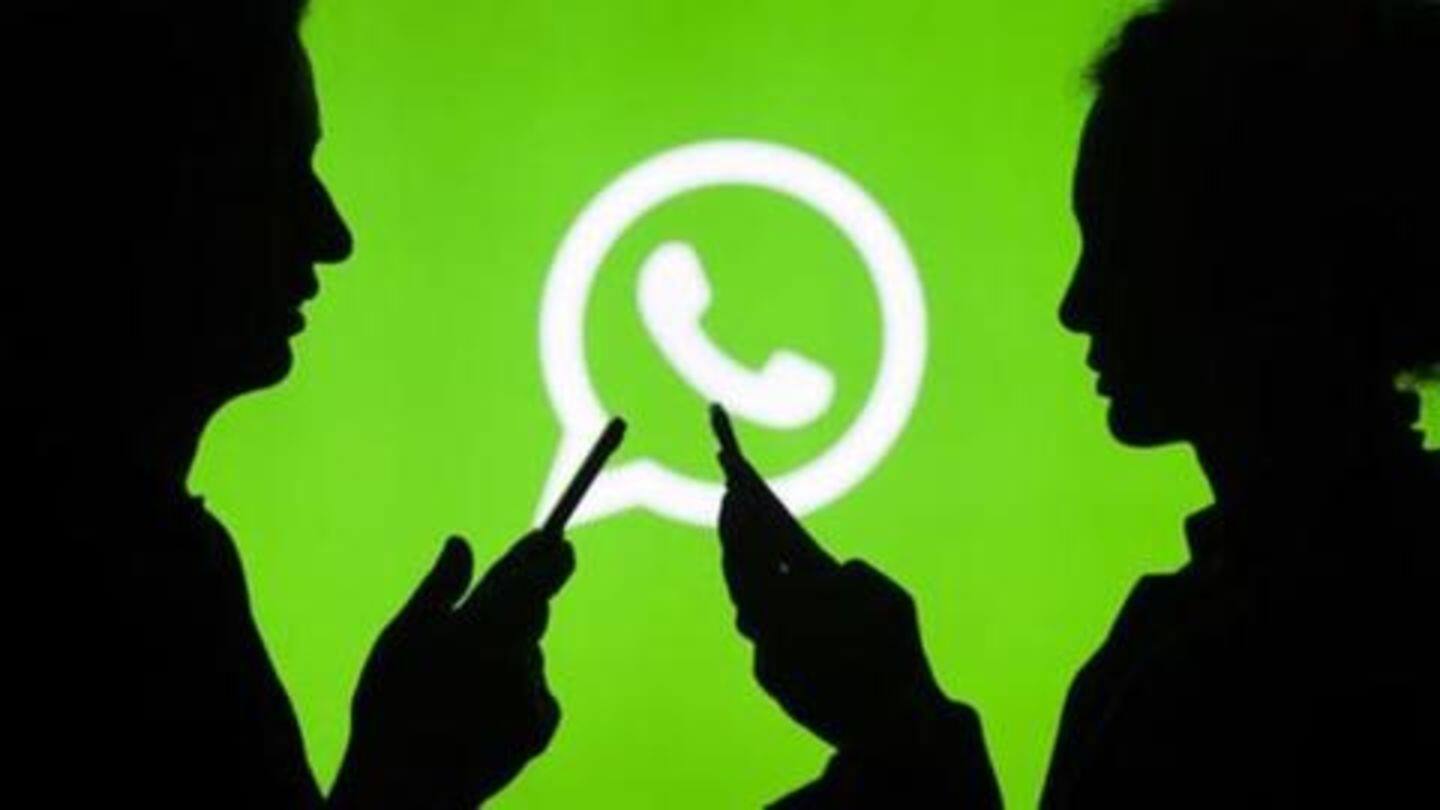 In a bid to prevent the spread of potentially dangerous misinformation, including those baseless rumors around COVID-19, WhatsApp is imposing new restrictions on message forwarding. The Facebook-owned company has announced that the users of its app will no longer be allowed to forward a viral message to more than one contact, at a time. Here's all you need to know about it.
Limiting forwards to one chat at a time
On Tuesday, WhatsApp shared a blog post noting that it will impose new conversation rules limiting the forwarding of messages identified as "highly forwarded" with immediate effect. Basically, the company explained, if a message has been forwarded through a chain of five or more people, it will only let you forward the same to just one chat or person at a given time.
Goal to reduce the speed at which misinformation circulates
By limiting forwards of viral messages to a single person, WhatsApp hopes to slow down the speed at which misinformation can spread on its platform. The company claims that message forwarding has risen significantly since the beginning of the coronavirus outbreak, and that has the potential to overwhelm users and contribute to the spread of dangerous rumors.
Positive uses also seen but restriction necessary, says WhatsApp
WhatsApp acknowledged in its blog post that by limiting forwards it would also be restricting the potential benefits of forwards, including widespread sharing of "helpful information, as well as funny videos, memes, and reflections or prayers." However, the company added, it believes it's important to "slow the spread of these messages down to keep WhatsApp a place for personal conversation[s]."
Changes to be applied worldwide starting today
That said, the new restriction on message forwarding would be applied to all WhatsApp users around the world starting today. The change comes on top of its previous efforts that restricted users from forwarding a message to more than five contacts at once; that move had reduced the volume of message forwards by 25% around the world, according to the messaging giant.