This start-up aims to fly hybrid-electric planes by 2022
This start-up aims to fly hybrid-electric planes by 2022
Written by
NewsBytes Desk
Oct 08, 2017, 04:20 pm
2 min read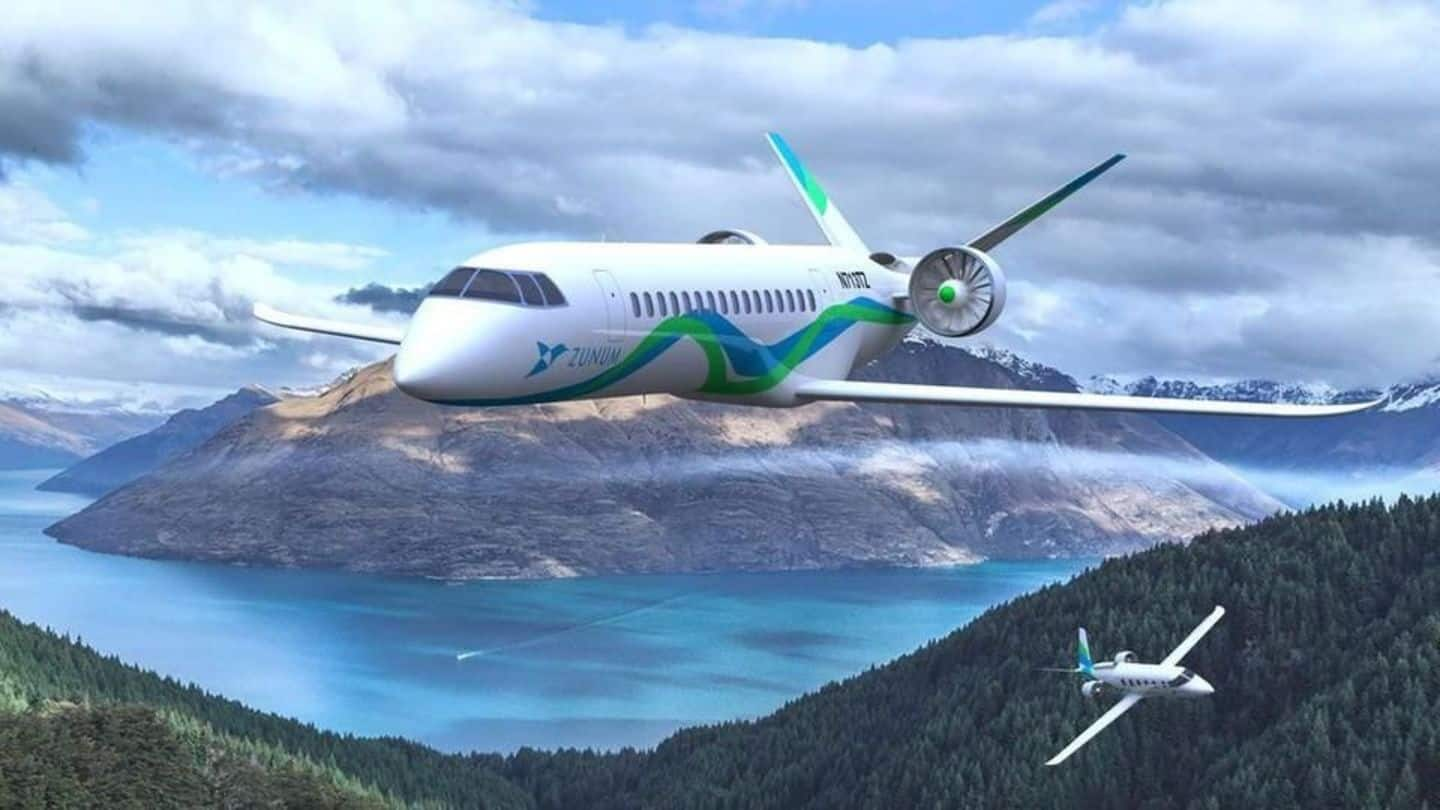 The aviation industry is a lifesaver for most of us, but what if it could be upgraded to save time and costs and reduce emissions? A Seattle-based start-up is betting it will do just that. Zunum Aero, which has Boeing and Jet Blue backing it, has announced it is working on a revolutionary hybrid electric plane. The pros will be many, says CEO Ashish Kumar.
How will the plane be designed?
Zunum has revealed details of its first aircraft that it aims to launch in 2022: a 12-seater that can fly up to 700 miles. The maximum cruise speed will be 340 miles/hour. Emission will be reduced by 80%. Operating costs are estimated at $260 per hour: 60-90% lower than comparable turboprops and business jets, it says. The plane will likely sell for around $3mn.
How will it revolutionize the aviation industry?
The proposed technology will allow aircraft to bypass major airports which mostly remain crowded and instead capitalize on smaller, underused/unused airports. The necessary infrastructure is already in place, says Kumar. There's no need for any significant fueling/charging overhauls either. Moreover, its "hybrid-to-electric" design will allow it to be eventually changed into a fully-electric aircraft by simply adding more batteries and reducing the fuel tank.
For passengers, the benefits are primarily twofold: for one, travel times would be drastically cut down. According to Kumar, a Washington-Boston journey that currently takes 4:50 hours door-to-door can be done in 2:30 hours. The time reduction has more to do with reducing congestion around crowded airports, not flying time per se. It will also be cheaper, about a third less than present fares.
But won't people resist the completely new technology?
According to Kumar, "By the time this aircraft is in the air in early 2020 everyone will have ridden in an electric car or ridden in an electric bus." The gradual familiarity will help people embrace the hitherto unheard of technology, he predicts.
So what can we expect in the near future?
Presently, there are no electric or even hybrid aircraft. Experts have predicted it will take years for technology to catch up. However, Zunum aims to begin testing its flights in 2019. Its goal is to build a plane with a 700-mile range by 2022, and a 1,000-mile range by 2030. Zunum's claims are incredible, but if successful, it could change the face of aviation.