Soon, YouTube will kill its TV-friendly interface for the web
Soon, YouTube will kill its TV-friendly interface for the web
Written by
Shubham Sharma
Sep 15, 2019, 11:36 am
2 min read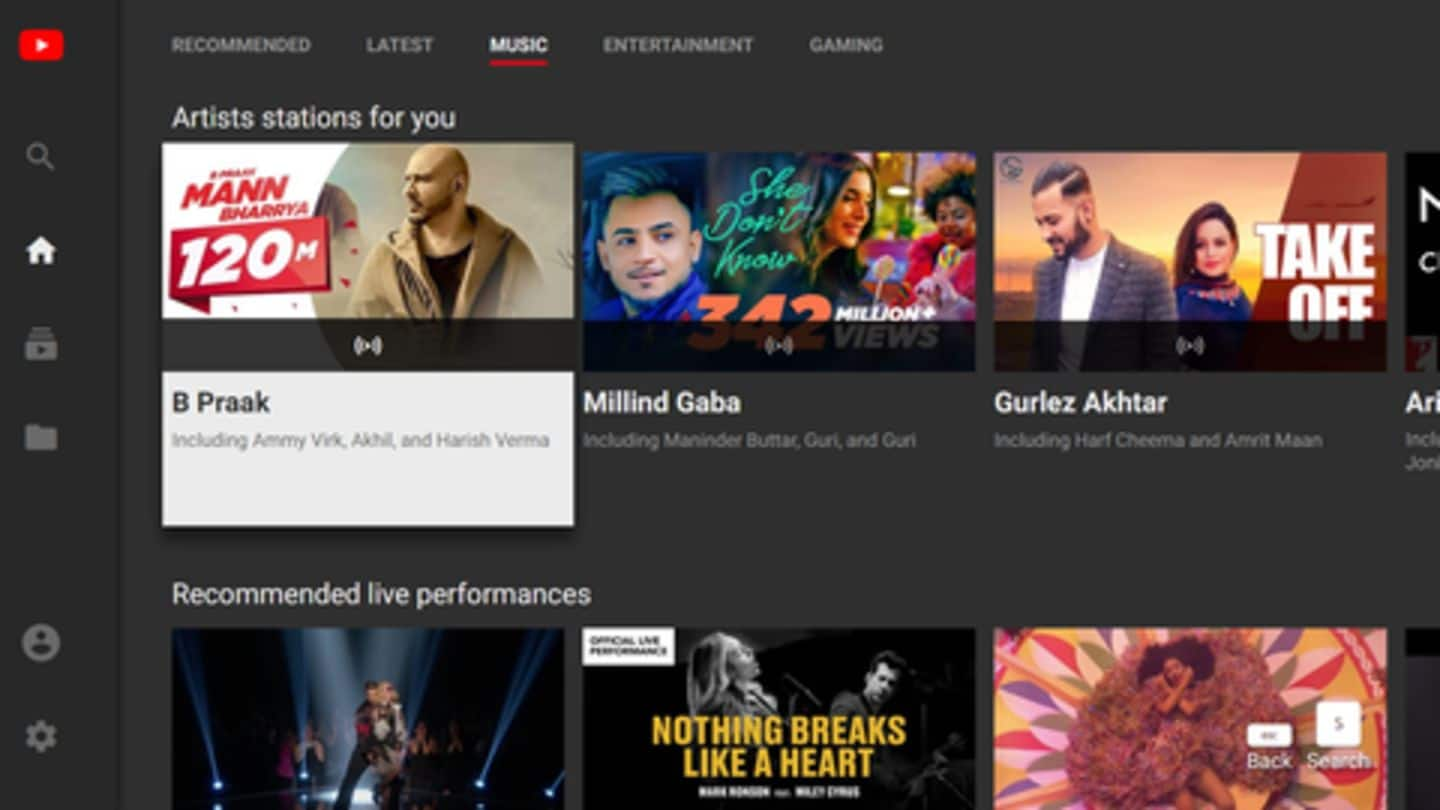 In a major move, YouTube has decided to pull the plug on its TV-friendly interface on the web. The optimized 'leanback' UI has been available for nearly a decade, but now, the streaming giant has started showing a message saying it will be going away 'soon'. Here's all you need to know about the service and its departure.
YouTube 'leanback' offered TV experience on the web
YouTube 'leanback' has long been offering web-based users a way to explore a version of YouTube that comes with its app for Android TVs and streaming devices like Fire Stick. It opens up by heading over to youtube.com/leanback and is often used as an alternative to the YouTube TV app on home theater PCs or smart TVs that don't have the official YouTube app.
But now, it is going away
After operating for nearly a decade, the folks at Android Police have reported that the service is being shuttered. They found that opening YouTube leanback experience on the web shows a message saying "This version of YouTube will be going away soon" but you'll still be able to "get an optimized experience on a supported device," like a smart TV or streaming stick.
No reason or timeline for departure
Notably, the company has not explicitly said when the departure might happen or why it is being done. There is no word on the reason, but some speculate that the company might be doing so to prevent certain device makers (with whom Google doesn't have licensing agreements) from using the web app of YouTube leanback instead of the official app.
Regular YouTube apps will remain unaffected
Having said that, it is important to note that the move won't have any effect on the main YouTube service for mobile and desktop. The app and desktop version of YouTube will continue to work normally, giving billions of users a perfect platform to stream their favorite content. Not to mention, YouTube official TV apps for different platforms won't be affected either.