Google Doodle celebrates ICC Champions Trophy
Google Doodle celebrates ICC Champions Trophy
Jun 01, 2017, 02:03 pm
2 min read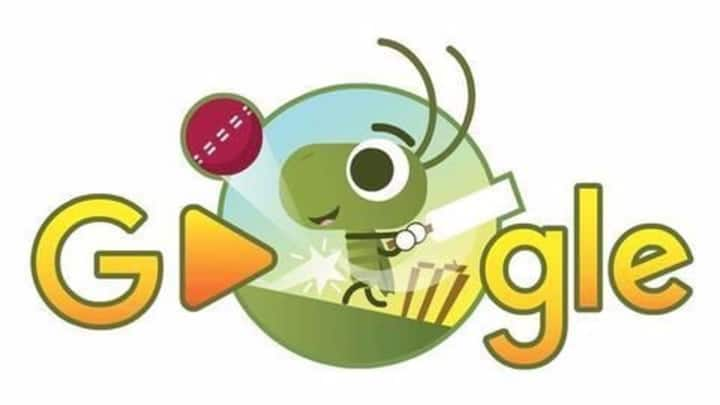 With the 2017 ICC Champions Trophy commencing today, Google Doodle has taken the opportunity to celebrate the tournament by creating a special game for all the cricket lovers. On clicking the doodle a user can play the highly addictive game featuring crickets versus snails. In the real world, the first game of the Champions Trophy will be played between hosts England and Bangladesh.
Teams in the Champions Trophy
Eight teams participating in the tournament have been divided into two groups of four each. Group A consists of Australia, Bangladesh, England and New Zealand. In the Group B we have defending champions India, Pakistan, South Africa and Sri Lanka.
It will be the first time in 18-years that West Indies will not be a part of the Champions Trophy. Bangladesh have replaced them, since they were ranked eighth in the world at the time of qualification. India and Australia will be competing for their third title this year. Champions Trophy is the only ICC event, where Pakistan have managed to defeat India.
India's Yuvraj Singh is the only player in the 2017 tournament who was part of the 2000 ICC KnockOut Trophy, where he made his debut. Since then, Yuvraj has participated in the 2000, 2002, 2004 and 2006 Champions Trophy.