AB de Villiers uncertain about playing in T20 WC
AB de Villiers uncertain about playing in T20 WC
Apr 13, 2020, 04:26 pm
2 min read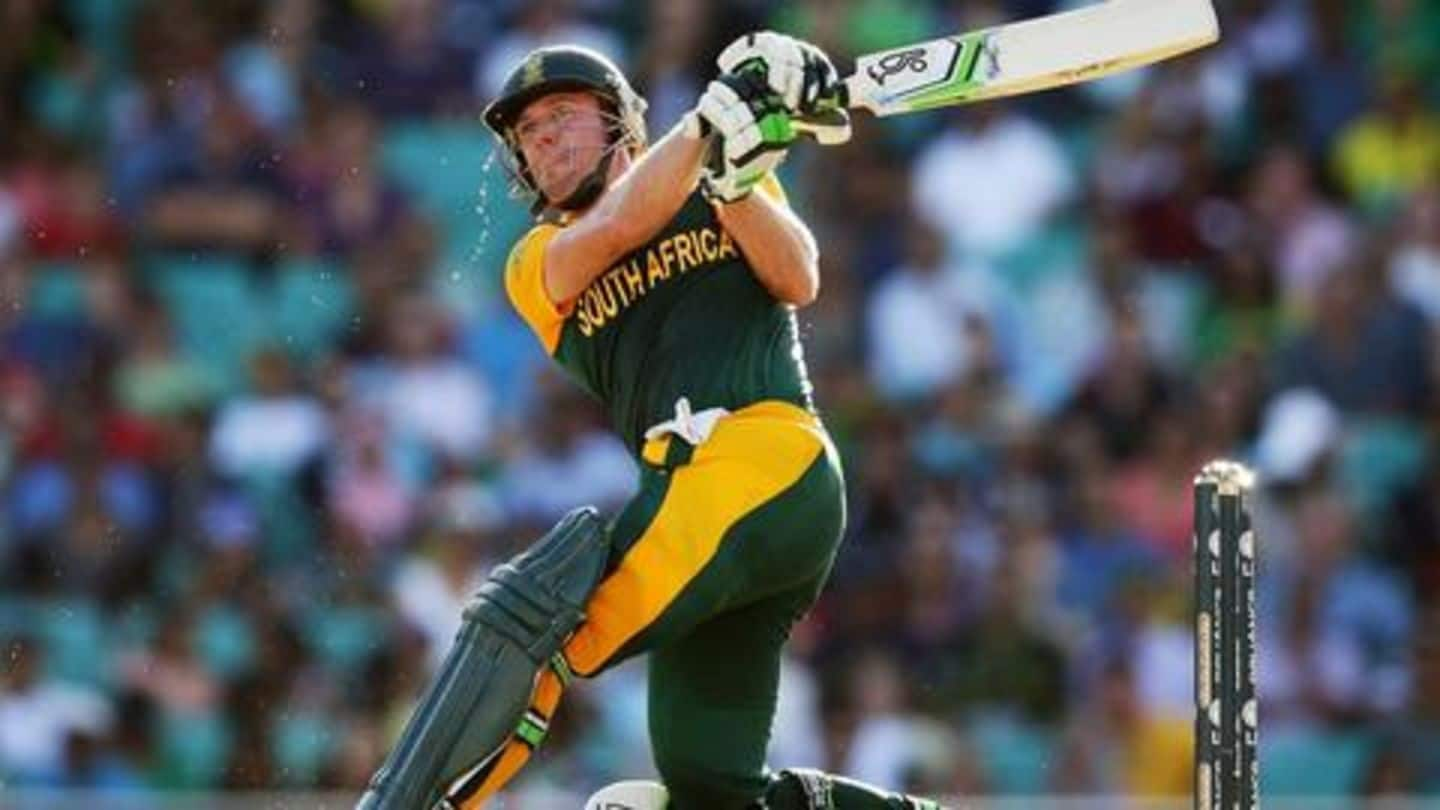 South African batsman AB de Villiers opened up on his prospect of playing the T20 World Cup later this year. He said he doesn't want to create false hopes as the World Cup may get postponed due to coronavirus pandemic. The 36-year-old reiterated that he was hurt by the speculations around his availability ahead of the 2019 World Cup. Here is what he said.
I can't casually walk in the team again: ABD
"I am uncertain about giving a definite answer because I have been very hurt and burned in the past. Then people will again think I have turned my back on our country. I can't just walk into the team," AB de Villiers said.
While AB de Villiers was pitted to make a comeback in the national squad following the IPL, the coronavirus pandemic may postpone a number of upcoming tournaments. "If the tournament is postponed to next year a whole lot of things will change. I don't know how my body will see it and if I will be healthy at that time," he said.
ABD announced retirement in May 2018
AB de Villiers had announced a sudden retirement from international cricket in May 2018. Over a year later, the right-handed batsman revealed he made last moment efforts to join the squad ahead of the World Cup. However, his proposal was rejected by the management as it would have been unfair on the young lot. He has been participating his various T20 leagues ever since.
Boucher urged AB de Villiers to make a comeback
The 360-degree batsman featured in the Mzansi Super League and Big Bash League 2019-20 but was not picked for the Australia T20I series. Last month, Boucher hinted at ABD's comeback. In the same light, ABD said, "I could write a book on Boucher's impact on my life." He added, "He asked to give it another go. He said 'guys like us want you there'."
Ab de Villiers wants to work hard for his comeback
AB de Villiers asserted that he is unsure about the future as he does not want to repeat the debacle of 2019 World Cup. "I have to work for my place and deserve it. It was very hurtful for me last year when people thought I assumed there was a place for me. I feel available, but I don't want special treatment," he concluded.