#GamingBytes: Competition for 'PUBG'? 'League of Legends Mobile' releasing soon
#GamingBytes: Competition for 'PUBG'? 'League of Legends Mobile' releasing soon
May 25, 2019, 02:07 pm
2 min read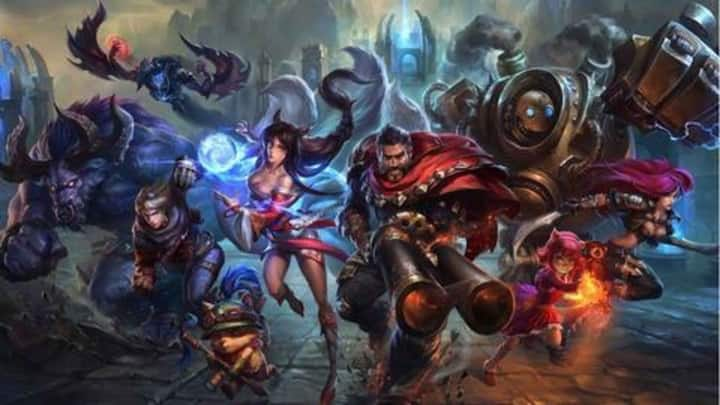 One of the most popular PC games in the world, League of Legends will soon have a smartphone version. According to a report by Reuters, China's Tencent Holdings (PUBG's parent company) is working on the same. While release dates haven't been finalized yet, it is being speculated that the game could rival PUBG in popularity. Here's all we know about League of Legends Mobile.
'League of Legends' has more than 111 million active players
Ever since its release in 2009, Riot Games' multiplayer online battle arena game has been popular with gamers owing to its free-to-play nature and a blend of multiple elements like fantasy and steampunk. With more than 111 million monthly players, it's one of the most played games. It also holds a record for viewership with over 205 million viewers watching its 2018 World Championship.
Tencent could be aiming to cash-in LoL's popularity quick
There have been reports of LoL dying in 2019, which is perhaps the reason why Tencent is hoping to develop a mobile version as soon as possible. In case the smartphone version becomes popular, it could battle PUBG Mobile (which has more than 200 million active players). It's unlikely, however, because the games belong to different genres and have their own distinct followers.
'League of Legends' isn't very popular in India though
Indian video game industry has expanded rapidly in the last five years, attracting the attention of developers worldwide. While games like Tekken, DOTA, and FIFA are popular in India, LoL hasn't enjoyed the same level of acclaim. It will be interesting to see how LoL Mobile fares here. Will it go the PUBG route and break multiple records or will it fade into oblivion?
The game will most certainly release in 2020
While it is currently unknown whether LoL Mobile will release in India, it is almost certain that the game will release in 2020. In fact, some years ago, Tencent suggested Riot to create a mobile version of LoL but the latter turned it down. Tencent then released a similar game called Honor of Kings, which became a huge hit in China.