Umpiring is poor in domestic cricket: BCCI
Umpiring is poor in domestic cricket: BCCI
Mar 13, 2018, 04:12 pm
2 min read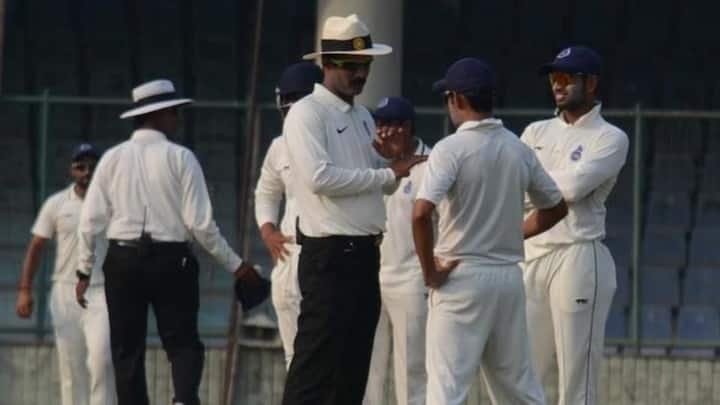 In the BCCI's annual domestic captains and coaches conclave, several issues including poor umpiring standards have been raised. According to a report in The Times of India, suggestions to improve the quality of umpiring have been forwarded to BCCI. One official stated that the quality of umpiring has seen a rapid decline in the last decade or so and things must be sorted out.
Poor replays too hampering match officials
With the video replays, surrounding run-out and stumping referrals being poor, a domestic captain raised the problems which the domestic teams are facing. This, in turn, is affecting the officials and their overall decisions. The BCCI will hope to improve the infrastructure.
Other major issues discussed in the meet
Besides umpiring that has impacted domestic cricket since years, there were several other discussions in the meet. Reverting to eight games in the Ranji Trophy per team was requested. The captains stated that the match timing of Syed Mushtaq Ali trophy is also a problem, since the matches start at 9 AM. The quality of the SG balls was also a glaring concern.
What's next for the BCCI?
It has been reported that BCCI's CEO Rahul Johri is planning to cover wide range of issues highlighted in the conclave. By the time the new season kicks off after the Indian Premier League, the BCCI would look to implement these changes.