Premier League 2018-19: What is going wrong with Jose Mourinho?
Premier League 2018-19: What is going wrong with Jose Mourinho?
Aug 29, 2018, 10:00 pm
3 min read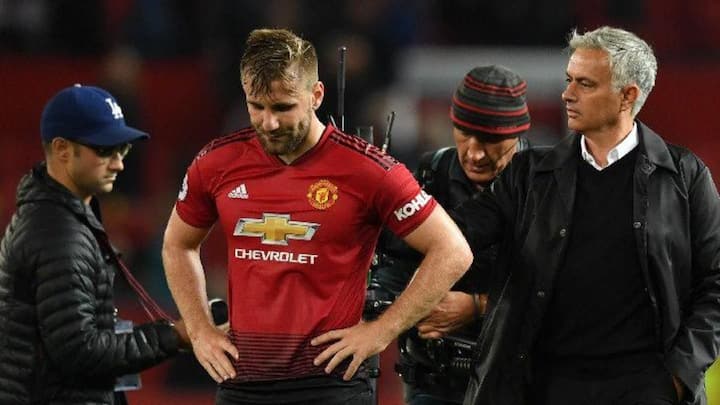 Manchester United have got off to a horrific start in the 2018-19 season of Premier League. United have 3 points from three matches and are 6 points adrift from the top clubs at the moment. There is clear agony and frustration surrounding the Portuguese and the team isn't responding to his demands. Will United turn things around? Here we decode the situation.
United unable to flourish under Jose
United finished sixth and second, under Mourinho, in the last two seasons and the former Chelsea boss made expensive signings during this phase. The third season has started and just as when fans would have expected the side to flourish, United players and the manager remain clueless. This not a side which can win Premier League. That's the reality everybody knows.
Players not responding to Mourinho's demands
Jose found a similar situation at Chelsea in 2015 when the players didn't turn up. There is fear that the same thing has happened with United. In all three matches, United have lacked the cutting edge and the 0-3 hammering by Spurs, at Old Trafford, added more gloom than gloss. If the squad isn't responding to him, Jose's time could be up.
Jose's issues over summer signings highlighted
Mourinho has had issues since the pre-season. United's lack of transfer activity especially in central defence added to his woes. They have conceded 7 goals in just three games, showing that Jose was right. United needed a world class defender to steer the back-line. But wasn't it Jose, who bought Eric Bailly and Victor Lindelof last season. Interestingly, the duo haven't justified their positions.
Big players not putting in 100%
Big money signing Romelu Lukaku has fired blanks this season and has even missed sitters. The big issue for Mourinho is the one of Paul Pogba. The duo have had differences since last season and although the relation is said to have grown better, Pogba's inconsistency has hurt United. If players like Lukaku and Pogba don't turn up, Jose is in big trouble.
United haven't progressed like their rivals
With the likes of City, Liverpool, Spurs and Chelsea playing attractive football, pressure is on Jose whose boys look pedestrian and lack that identity. For now, he has the backing, but the management will be wary of the situation and if the club falls behind its rivals, Jose might be sacked by November. But he will be eager to write a different tale altogether.