Working hard for a comeback, says Suresh Raina
Working hard for a comeback, says Suresh Raina
Sep 08, 2017, 06:49 pm
2 min read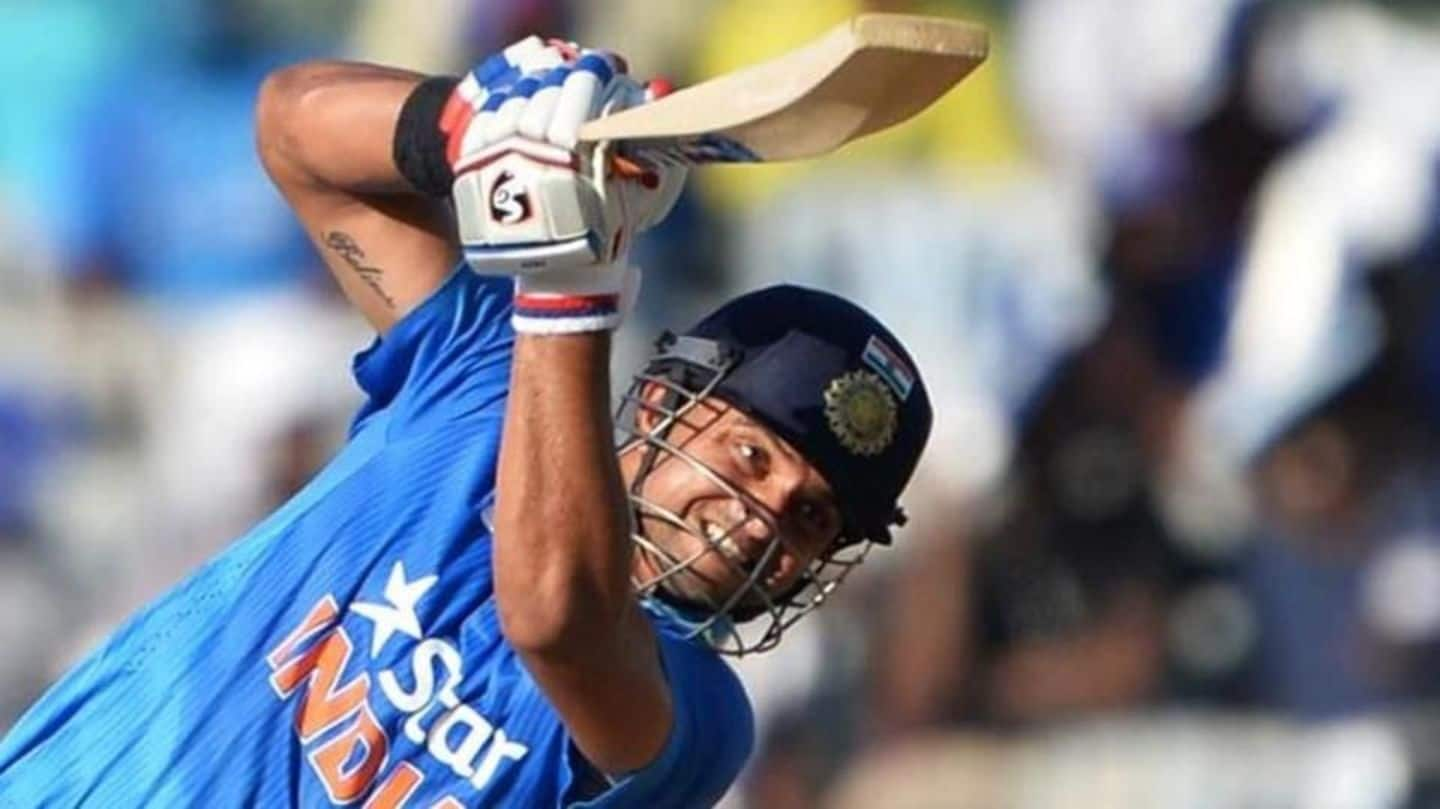 Suresh Raina, who was excluded from the squad for ODI series against Sri Lanka, said that he is working hard to earn back his place in the team. Adding that he will have his chance, Raina said, "I am working hard and I am not the 'thanda' type. I have always believed in hard work." But can he make a comeback? Let us find out.
Suresh Raina's T20 career in numbers
Suresh Raina has had a good run in the T20 format both at the national level and the club level (IPL). In 65 T20I matches that Raina has played, he has scored 1307 runs at an average of 29.7 and a strike rate of 132.96. Raina is a 'run-machine' when it comes to IPL, with 4540 runs to his credit in 161 matches.
Raina's memorable T20 innings
Stats may not reflect Raina's contributions to the team. Some of his crucial knocks serve as reminder of his effectiveness. In the 2010 ICC World T20, he became the first Indian batsman to score a century in T20I, slamming 101* against South Africa. His 49* against Australia at Sydney in 2016, guiding India to T20 victory, is another such example.
Highest run scorer in IPL
With 4540 runs in 161 IPL matches, Raina is the top IPL run scorer of all time.
Suresh Raina's merits far exceed his limitations. He is one of the top middle-order batsmen with a knack for delivering in big matches. Raina is known for his impeccable fielding and is considered among world's best. This, along with an off-break bowling ability, makes him a valuable resource. Raina's weakness against short-pitched bowling is his obvious disadvantage followed by spells of fitness issues.
Middle order woes for India?
With Raina out of T20Is since February, along with Yuvraj Singh's absence, India lack a solid middle-order line up. The team has been experimenting with the likes of Hardik Pandya and Kedar Jadhav, both of them are yet to prove their consistency. Does this make come-back easier for Raina? Not necessarily, especially when he is up against a younger, fitter, and more competitive lot.