Edinson Cavani among Chelsea targets to replace Alvaro Morata
Edinson Cavani among Chelsea targets to replace Alvaro Morata
Jan 08, 2019, 06:46 pm
2 min read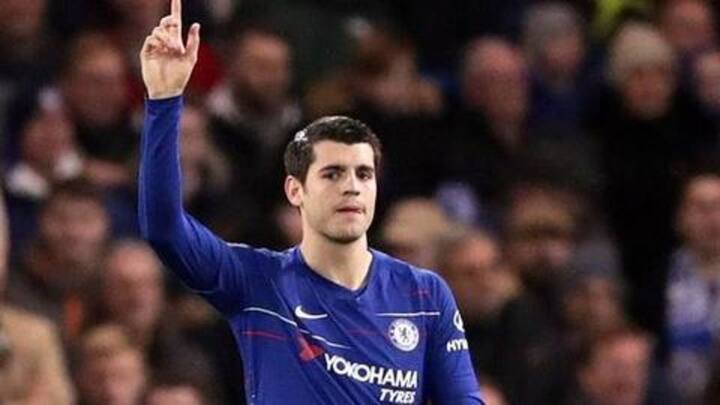 Alvaro Morata got a glorious chance to prove his worth to the world when he signed for Chelsea from Real Madrid. However, the Spanish striker has failed miserably with the London club, and thus Chelsea are on the lookout for a proper striker to replace him. Some big names across the world are being considered as options by the English giants. Details follow.
Offers have come in for Morata as well
Morata, who scored twice on Saturday in Chelsea's FA Cup victory over Nottingham Forest, has reportedly been approached by La Liga side Sevilla, and reportedly, his agent is already engaged in discussions. Borussia Dortmund had also made an offer for the player, only to be rejected by Chelsea. Chelsea will allow Morata to leave only if they manage to sign a proper replacement.
Chelsea have three targets as their new striker
Chelsea have identified three potential replacements for Morata - PSG's Edinson Cavani, AC Milan's Gonzalo Higuain, and Bournemouth's Callum Wilson. While the situation with Cavani and Higuain is not clear at the moment, Bournemouth have categorically refused to sell their star striker Wilson this season. If they don't manage to land a goalscorer, things can turn quite difficult for Chelsea.
Chelsea have readied an offer of £50 million for Cavani
Cavani will be Chelsea's perfect singing if they manage to land the 31-year-old Uruguayan, but why PSG will suddenly let him go is a question that will naturally pop up. With neither Olivier Giroud nor Morata being able to provide goals consistently, Sarri will want to sign Cavani, who has already netted in 12 times for PSG this term. Reportedly, Chelsea have readied a £50 million offer for Cavani.
Chelsea going through a massive revamp of their squad
Chelsea are parting ways with Cesc Fabregas, and in the summer, Christian Pulisic will be arriving from Dortmund to pace up their midfield. Moreover, with the departure of Morata almost inevitable, they will be bringing in a new striker who will naturally take time to adjust to the squad and English football. It will be interesting to see how Sarri arranges his squad then.