Feroz Shah Kotla Stadium to be renamed Arun Jaitley Stadium
Feroz Shah Kotla Stadium to be renamed Arun Jaitley Stadium
Aug 27, 2019, 04:52 pm
4 min read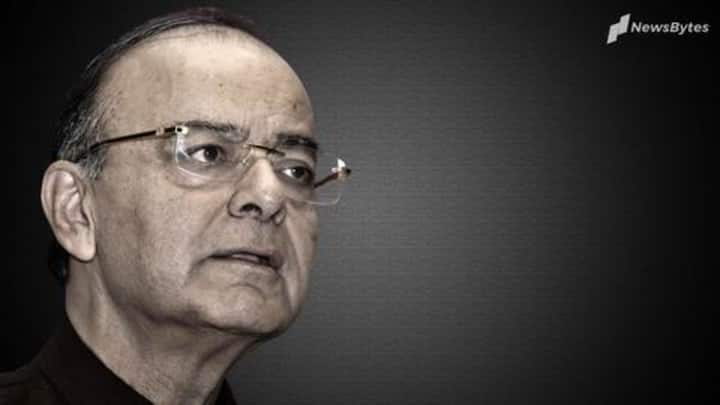 Delhi's sprawling Feroz Shah Kotla Stadium, famous for the innumerable cricket matches it hosted/hosts, will be renamed after late BJP leader Arun Jaitley, Delhi and Districts Cricket Association (DDCA) President Rajat Sharma confirmed on Tuesday. Sharma, who was close to Jaitley, said this was the best tribute to him as he rebuilt the stadium when he was at the helm of affairs. Here's more.
After battling illness for long, Jaitley passed away last week
66-year-old Jaitley, who held Finance, Defense, and I&B ministries in the first term of Prime Minister Narendra Modi passed away at Delhi's AIIMS on August 24. He was taken to the premier hospital on August 9 after he complained of restlessness. Notably, Jaitley's health deteriorated last year after a kidney transplant, which is why he opted out of PM Modi's Cabinet this time.
"Cricketers like Sehwag, Kohli made India proud because of Jaitley"
On the body's decision to rename the stadium, Sharma said Jaitley always supported young cricketing stars. "It was Arun Jaitley's support that players like Virat Kohli, Virender Sehwag, Gautam Gambhir, Ashish Nehra, Rishabh Pant and many others could make India proud," he added. To note, DDCA is the governing body of cricket activities in Delhi. Jaitley remained its President for over a decade.
Interestingly, Jaitley and cricket go a long way
Apart from being a legal luminary, BJP's troubleshooter and media manager, Jaitley also took a keen interest in cricket. His association with the sport started in the late 90s, and in 1999 soon after he was elected a union minister, Jaitley became DDCA's President. He held the post till 2013, the same year when he had a brief stint as Vice-President of BCCI.
Jaitley made Feroz Shah Kotla Stadium his "personal mission"
Like Sharma pointed out, Jaitley is the one who revamped Feroz Shah Kotla Stadium. After being elected unopposed to the post of DDCA President, Jaitley pushed his weight behind the stadium and as a result, the national capital got a venue which oozed comfort. "He accomplished what others could not for more than 50 years," former Indian wicketkeeper Surender Khanna told Sportstar.
An official revealed Jaitley rarely let cricketers down
And it was not just infrastructure which received Jaitley's attention. Parmod Jain, a veteran cricket official, revealed Jaitley always took out time for cricketers. "He started a pension scheme for retired players and I know how it helped some who needed financial aid badly," Jain said. He added Jaitley had a great vision for cricket in Delhi and he achieved success to some extent.
Jaitley came to players' rescue more than once
Jain revealed that once Delhi's team was given poor accommodation during a Ranji Trophy match in Jaipur. When Jaitley learned of the discomfort of the players, he directed that they should be shifted to a five-star hotel. "Only he could have done that and once the decision had been made he saw to it that Delhi players always stayed in decent hotels," Jain added.
After Jaitley's demise, cricketing world paid rich tributes
Such was Jaitley's love for cricket that his office was dotted with framed replicas of legal certificates and mementos from various cricket associations. His demise was condoled by many in the cricket world. Cricketer Aakash Chopra said Jaitley remembered the names of kids who performed well in U-19. Meanwhile, legendary sportsman Sehwag called him the "best friend" of every cricketer.
Jaitley readily solved issues with administration, revealed Sehwag
"He had given us blanket permission to approach him any time and he would readily solve our issues with the administration. It was always a pleasure meeting him because he held the players in high esteem and looked after our needs," Sehwag said.