Juventus ready to offer Dybala to United for Paul Pogba
Juventus ready to offer Dybala to United for Paul Pogba
Sep 16, 2018, 05:26 pm
2 min read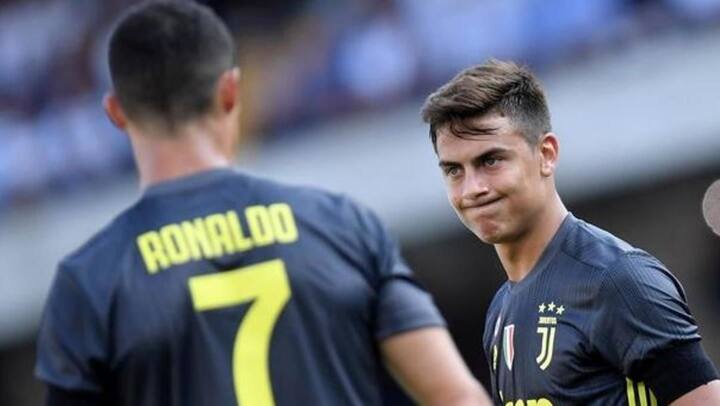 If reports are to be believed, Juventus are ready to offer Paulo Dybala to Manchester United in exchange for Paul Pogba. After Ronaldo's arrival, Paulo is not getting much game time at Juventus, and this might serve as a motivation for the Argentine to look for greener pastures. United, on the other hand, are trying to hold onto their French superstar. Details follow.
How would the deal shape up?
Dybala is being valued at £100 million, and Juventus want to make the deal a £150 million affair if they get Pogba. The deal would benefit United as there are tensions between Mourinho and Pogba, and someone of Dybala's caliber can give a massive boost to their attack. Juventus would also gain by getting Pogba back and building a solid mid-field around him.
How would United benefit with Dybala in the squad?
As of now, Manchester United lack creativity in their attacking department. This was quite evident in their match against Watford, last night, where no creative attack was seen from either Sanchez or Lingard. Dybala can bring in that additional flair to the side. With Lukaku in the form of his life, United would become a fearsome attacking team.
How can Pogba better Juve's performance?
Pogba has been a part of Juventus and it will not take him time to fit right into their starting line-up. If Pogba plays as a holding mid-fielder, it will allow people like Cuadrado and Pjanic to go up forward and create chances for Ronaldo and Mandzukic. Juve's midfield might turn out to be the strongest in the world if the deal is finalized.