Google Doodle honors Ebenezer Cobb Morley, the father of football
Google Doodle honors Ebenezer Cobb Morley, the father of football
Aug 16, 2018, 01:32 pm
2 min read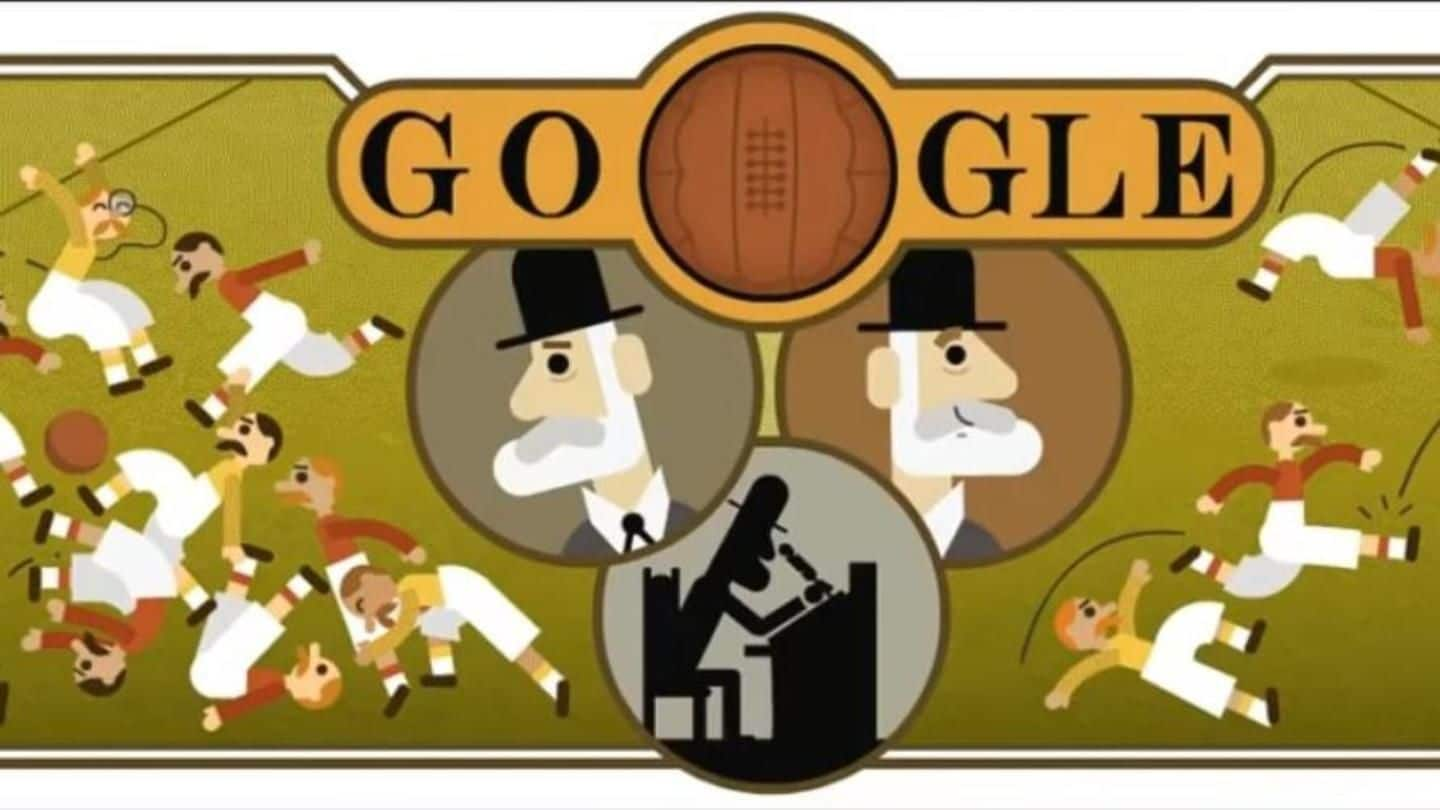 Google Doodle, on Thursday, celebrated the birth anniversary of Ebenezer Cobb Morley, who is known as the father of modern football. The Briton was a founding member, the first secretary of the Football Association (FA) and its second President. The FA is the oldest football body in the world and contributed in shaping the game by drafting its rules. Here's more.
Sports enthusiast and lawyer Morley changed the chaotic game
Morley was born in Hull, England, on August 16, 1831. A son of a minister, Morley was a sports enthusiast and studied law before leaving East Yorkshire for London at the age of just 27. He then went on to join the Barnes Football Club in London. Morley realized that the chaotic game, back then, will benefit from a set of rules and regulation.
Morley was the person responsible for the crucial off-side rule that we use even today. The Brit formed the FA, which is still the governing body of the game. In the year 1863, he was elected as the Honorary Secretary of the FA. After a three-year stint he went on to become the president of the body from 1867 to 1874.
Morley's set of 13 rules curbed violence on the field
Morley took to writing and contributed to sports newspaper Bell's Life. He pitched in the idea of a more organized game. He was joined by members of several football clubs across the country and that's when he drafted his set of 13 rules. It went on to become the standard of play in England. His rules helped curb violence in the playing fields.