Five WWE champions whom fans have always hated
Five WWE champions whom fans have always hated
Nov 18, 2018, 02:18 pm
3 min read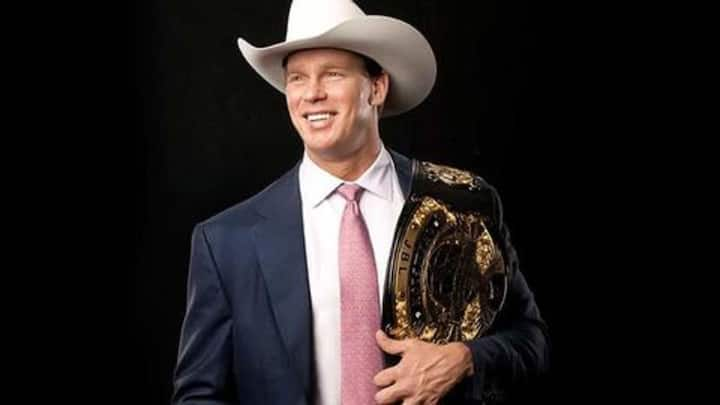 It is not always that a babyface becomes the WWE champion since that would become really boring for the fans. The top heel of the company has often become the WWE Championship holder for an extended period of time, only to generate more heat from the crowd. Here we bring to you the five most hated WWE champions in the history of the company.
Triple H's politics to make himself champion was unpopular
Triple H was never the top face of the company during his tenure. He was always the second fiddle, first to Shawn Michaels, and then to Stone Cold and The Rock. Further, his immense success with the WWE Championship is sometimes believed to be due to his marriage to Stephanie McMahon. And, whenever he won titles, fans were visibly frustrated.
Jinder Mahal was unanimously hated as the WWE champion
WWE had given Jinder Mahal the massive push to entice Indian fans towards the show, but it came as a huge shock to the WWE universe. Mahal was never a top performer, and his sudden rise to the top of the charts made him a hated figure among the fans. It was only when AJ Styles defeated him, did WWE fans stopped their criticism.
Alberto Del Rio's win over CM Punk was not appreciated
Alberto Del Rio was projected as a Mexican aristocrat and he was given a major push when he won the 40-man Royal Rumble match. In 2011, Del Rio cashed in his Money in The Bank against CM Punk, and faced the wrath of the WWE universe. Punk was the new star whom fans loved, whereas, Del Rio was perceived as a cartoonish figure.
JBL's reign also received a lot of heat
After the Acolytes broke up, JBL quickly pulled on a new gimmick of a rich Southerner with a cowboy hat and a limousine. He was made WWE champion and his reign lasted for long. But his sudden push to the top after being a mid-carder for long, was not taken fondly by the fans, and he finally lost the title to John Cena.
John Cena's WWE championship reign became boring for fans
John Cena is undoubtedly one of the best wrestlers ever, but WWE doing everything to always make him look like the best, was not taken favorably by fans. And when he started to win each and every bout, he was booed throughout the arenas. Chants of "John Cena sucks" resounded everywhere he went and fans loved when he finally gave up.