5 worst signings of all time by Chelsea
5 worst signings of all time by Chelsea
Aug 05, 2018, 07:31 pm
2 min read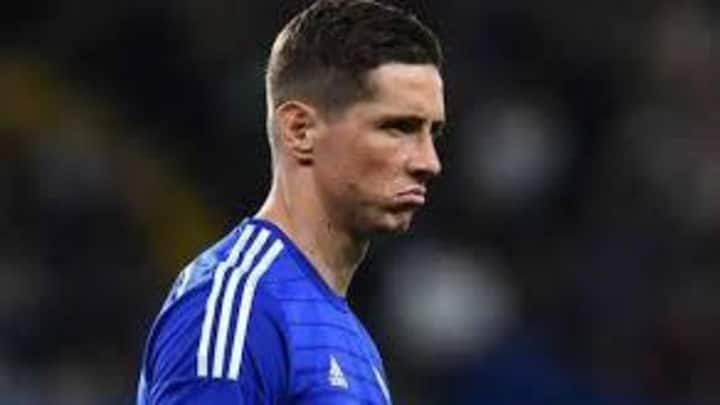 Chelsea have a long history of 112 years and they have won 6 Premier League titles in the duration. They also clinched the Champions League in 2011-12 While icons like Lampard and Drogba were produced by them, the Blues have also had their fair share of signings that did not go well. Here we take a look at 5 worst signings ever by Chelsea.
Not everybody can become Ryan Giggs
Ambrosetti was first spotted by Chelsea when he played against them in an UEFA Cup Winners' Cup match for his earlier club Vicenza. He was called 'The Italian Ryan Giggs' by then Chelsea manager Gianluca Vialli who signed him for £3.5 million. Unfortunately, he couldn't live up to the tag and managed to play 16 games without scoring even a single goal for Chelsea.
A club record signing flops
Robert Fleck was signed to Chelsea from Norwich City for a then club record amount of £2.1 million but failed miserably. The 1992 Norwich Player of The Year completely lost his mojo at Chelsea and managed to score 3 goals in 40 appearances. His dismal performances made Chelsea loan him out to Bolton Wanderers and Bristol City.
The player whom Sir Alex called a 'terrible professional'
Mark Bosnich was the Manchester United goalkeeper after Peter Schmeichel but was discharged after one season. Chelsea then signed him on for a free transfer but involving a huge pay package. Bosnich managed to play only seven times in two years. In September 2002, Bosnich failed a drug test, after which he was sacked by Chelsea and banned from football for nine months.
Legend at Liverpool, utter failure with Chelsea
Fernando Torres was phenomenal while he was at Liverpool, but an injury at the 2010 World Cup seemed to have taken his flair away. Chelsea signed him from Liverpool, but the Spanish number 9 never found back his old form, producing one dismal performance after another. Some respite came when he scored the decisive goal against Barcelona in the Champions League semi-final in 2012.
Carried on for four years to see his contract through
Bogarde was signed by Chelsea in 2000-01, but newly appointed manager Claudio Ranieri did not want him at the club. However, Bogarde refused to leave, commenting that such a lucrative contract as what Chelsea had offered him would be hard to get anywhere else. He wanted to see his contract through because of money and played 12 times in his 4 years at Chelsea.