India's oldest living First-Class cricketer Raiji turns 100
India's oldest living First-Class cricketer Raiji turns 100
Jan 26, 2020, 04:53 pm
2 min read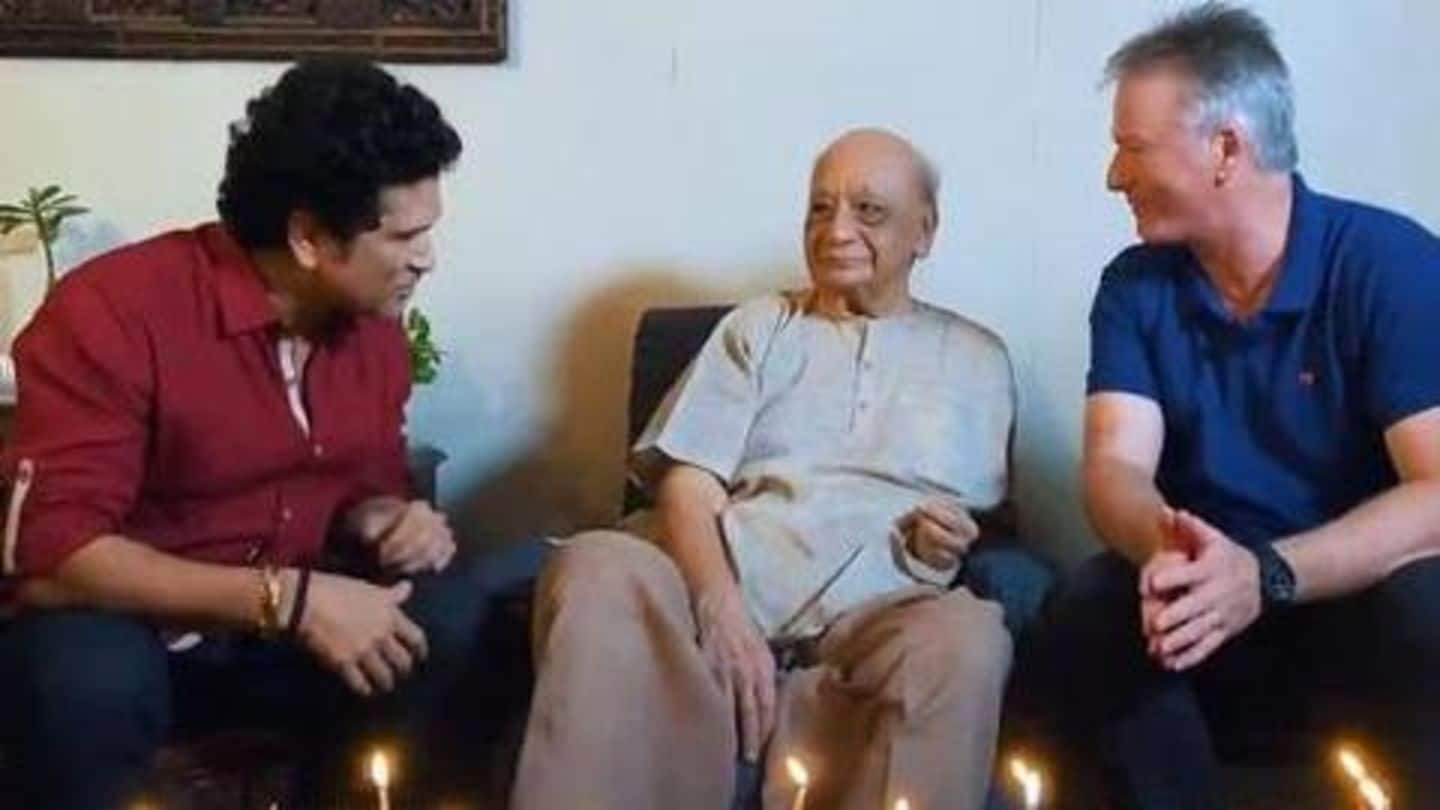 On Sunday, the oldest living Indian First-Class cricketer, Vasant Raiji, completed a century in life. Born on January 26, 1920, Raiji turned 100 years old. Legend Sachin Tendulkar, who paid a courtesy visit to the cricketer alongside Aussie great Steve Waugh, took to Twitter to wish Raiji. On his 100th birthday, we look at Raiji and his journey.
Raiji played nine FC games
Primarily a batsman, Raiji represented Bombay (now Mumbai) and Baroda in nine First-Class matches before turning his attention to the family business of chartered accountancy. In a decade-long career that coincided with World War II, Raiji went on to amass 277 runs at an average of 23 with one half-century (68).
Raiji made his debut for Cricket Club of India
According to ESPNcricinfo, Raiji's First-Class debut wasn't for Bombay or Baroda. Interestingly, it was for the Cricket Club of India (CCI) team that played against Central Provinces and Berar in Nagpur in 1939. In this match, Raiji was out for a duck in the first innings and made an unbeaten one in the second.
Raiji got to play against several Indian heavyweights
In the match for the Cricket Club of India (CCI), Raiji got the opportunity to play against some India stalwarts, including the likes of CK Nayudu, Mushtaq Ali, Vijay Hazare and Lala Amarnath. His Bombay debut came in 1941 against Western India under Vijay Merchant's captaincy. The match also featured Raiji's brother Madan.
Other important instances in Raiji's career
Raiji became a chartered accountant, however, his love for cricket never diminished. In the 1930s, Raiji was one of the founding members of the Jolly Cricket Club. He also went on to author several books. He also witnessed India's first Test against Douglas Jardine's England in 1933 at the Bombay Gymkhana. He lives in the posh Walkweshwar area in South Mumbai.
Tendulkar wishes Raiji on his birthday
"Wishing you a very special birthday, Shri Vasant Raiji. Steve & I had a wonderful time listening to some amazing cricket stories about the past. Thank you for passing on a treasure trove of memories about our beloved sport," tweeted batting maestro Tendulkar.
Raiji turns 100 years old
Wishing you a very special 1⃣0⃣0⃣th birthday, Shri Vasant Raiji.

Steve I had a wonderful time listening to some amazing cricket 🏏 stories about the past.
Thank you for passing on a treasure trove of memories about our beloved sport. pic.twitter.com/4zdoAcf8S3

— Sachin Tendulkar (@sachin_rt) January 26, 2020