UFC: Brock Lesnar retires from the octagon, confirms Dana White
UFC: Brock Lesnar retires from the octagon, confirms Dana White
May 01, 2019, 07:20 pm
2 min read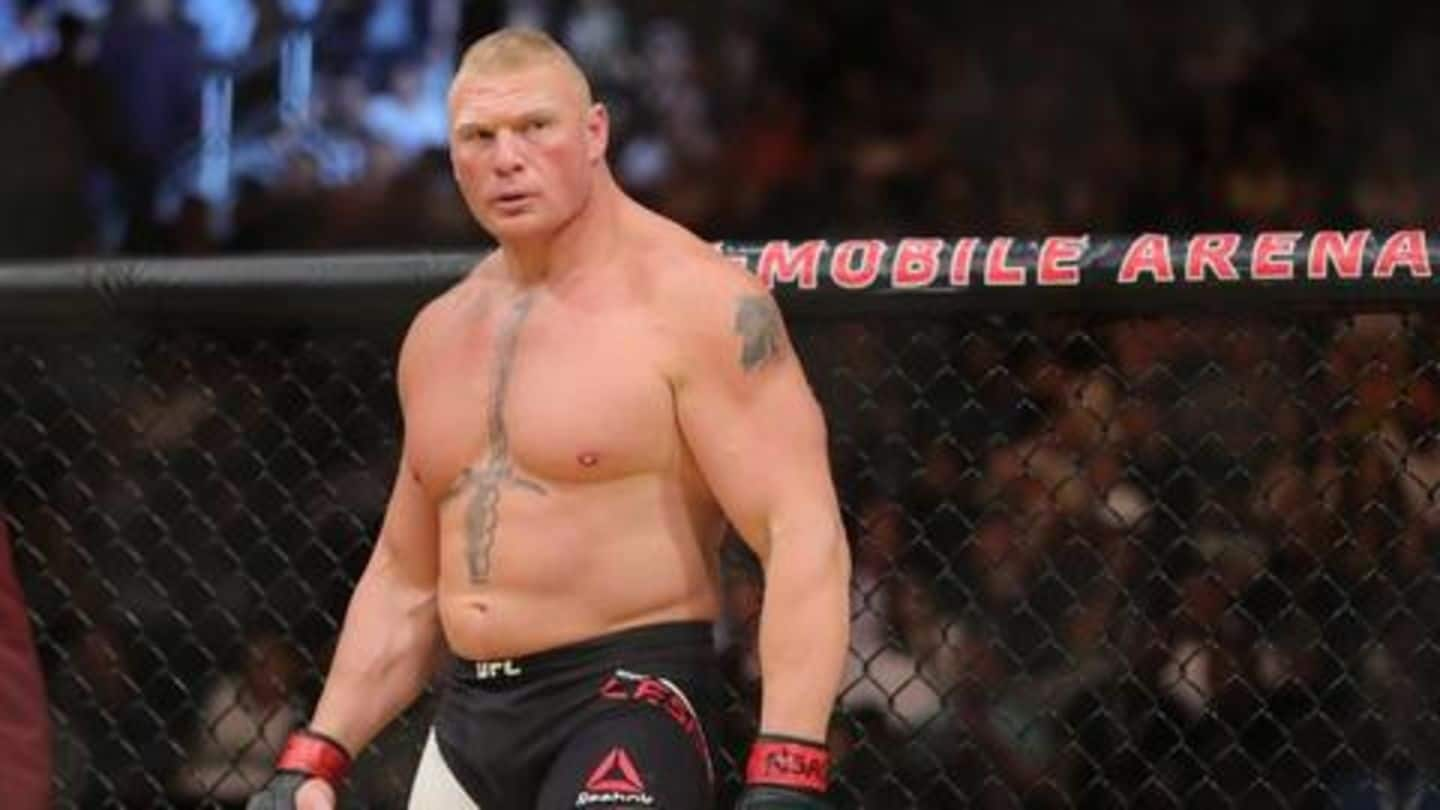 WWE legend Brock Lesnar has retired from MMA promotion UFC, President Dana White confirmed to ESPN on Wednesday. Lesnar, who was being backed to fight UFC Heavyweight Champion Daniel Cormier this summer, has reportedly said that he is done with UFC. Notably, Lesnar had expressed his desire to return to UFC this year, and his retirement comes as a shock for fans.
UFC were reportedly going ahead with Lesnar-Cormier
It was last year when Cormier called out Lesnar at UFC 226 and challenged him. Lesnar accepted his challenge and over the year, he fulfilled his WWE commitment, which ended with his Universal Championship loss to Seth Rollins this WrestleMania. Following the loss, Lesnar is yet to appear in WWE, as it was believed that he was on his way back to UFC.
Lesnar has rich MMA history
As successful as Lesnar is in WWE, his resume in MMA is equally impressive. He made his MMA debut with Hero's, where he won his debut match. Following his arrival in UFC, he rose to fame, as in nine matches, he won five and lost three. He is also a one-time heavyweight champion, along with two successful title defenses.
UFC to go ahead with Cormier-Miocic
Now that Lesnar is done with UFC, White had no other option, but to announce a replacement candidate for Cormier's heavyweight title defense. In the same light, White has confirmed that Cormier will now be defending his title against Stipe Miocic in a rematch. Cormier has had only one title defense to date, against Derrick Lewis in November, which was successful.
Lesnar might sign future deal with WWE
While the future plans of Lesnar are yet not clear, it is believed that he is likely to sign a new deal with WWE. Least to say, he is likely to go after the Universal or the WWE Championship following his return to the WWE ring. It can be said that he would return as a full-timer this time instead.
Was Lesnar right at retiring from UFC?
While the reason is still unclear as to why Lesnar decided to retire, the author feels that at 41 years of age, he still had some fight left in him for the octagon. However, this might be bad news for some WWE superstars, who could once again be pushed back, if Lesnar decides to sign a fresh deal with WWE.