Seven Indians in Asia Pacific team for IAAF Continental Cup
Seven Indians in Asia Pacific team for IAAF Continental Cup
Aug 29, 2018, 08:17 pm
2 min read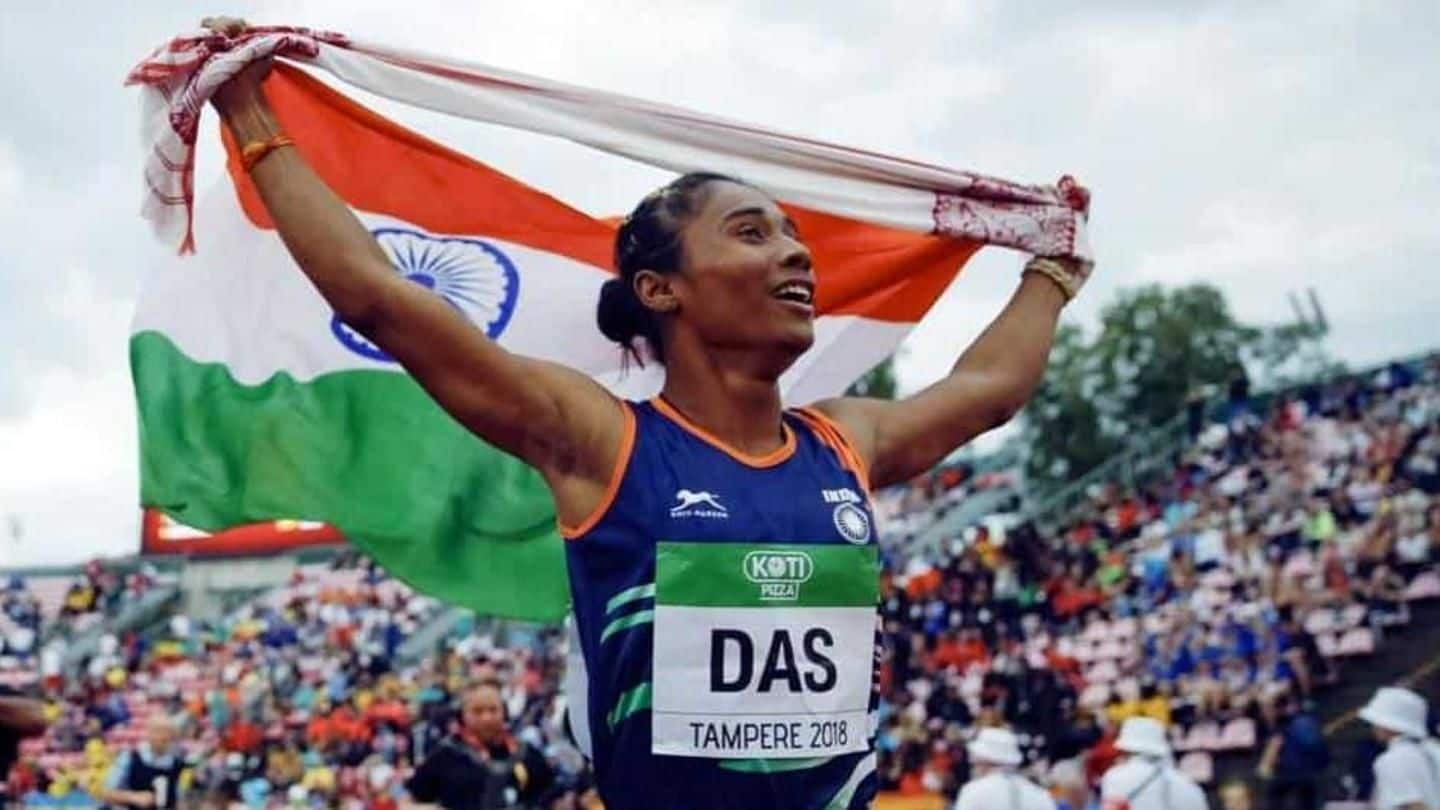 Seven Indian athletes, including Neeraj Chopra, Hima Das and Muhammed Anas, were named in the Asia Pacific team. This team will take part in the IAAF Intercontinental Cup. 2018 Asian Games' performance was a major deciding factor. Other Indians, who are constitute this team are Jinson Johnson, Arpinder Singh, PU Chitra and Sudha Singh. More details follow.
All about the IAAF Intercontinental Cup
The International Association of Athletics Federation organizes this event every four years, with teams representing their continents rather than their countries. The tournament began in 2010 after the IAAF World Cup was scrapped. Notably, the 2018 tournament will also feature a mixed gender 4*400m relay race. The four teams which compete here are Africa, Asia Pacific, Europe and the Americas.
Details about the events of Indian participants
Neeraj Chopra- Javelin (Asian Games gold medalist) Hima Das and Muhammed Anas- Sprinting (Asian Games silver medalists) Jinson Johnson- 800m sprint (Asian Games silver medalist) Arpinder Singh- Triple Jumping PU Chitra- 1,500m sprinter Sudha Singh- 3,000m steeplechase (Asian Games silver medalist) The tournament will be held at Ostrava, Czech Republic, on September 8-9.
Unique achievements of the Indian participants
Hima Das is the first Indian to win gold at an international track event. She achieved it at U-20 IAAF World Championship. Jinson Johnson had broken India's national record in 1500m race at the 2018 Commonwealth Games. Neeraj Sharma's gold-winning 88.06m throw at the Asian Games is also a national record. Singh is also the holder of the national record in steeplechase.