Kohli feels 100-ball format will impact quality of cricket
Kohli feels 100-ball format will impact quality of cricket
Aug 29, 2018, 07:52 pm
2 min read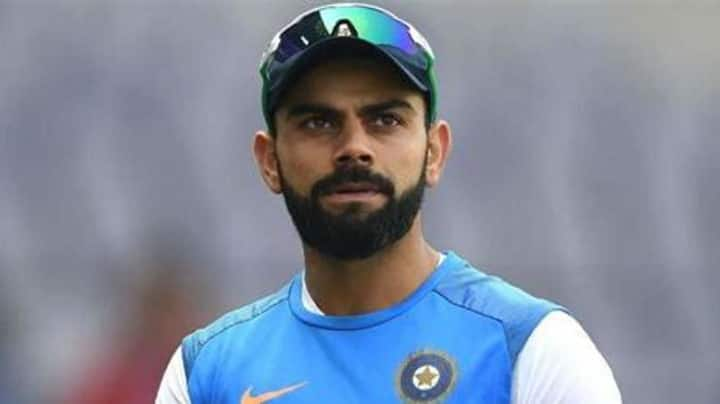 India's cricket team skipper, Virat Kohli, has raised concerns over the new 100-ball format proposed by the ECB. The 29-year-old feels that this format, which is being introduced only for commercial reasons, will affect the real quality of the game. Kohli, who backed the global T20 leagues, isn't open about the idea of a new format. Here is what Kohli feels.
Kohli lashes out at 100-ball competition
Kohli lashed out at the 100-ball competition and said he doesn't want another new format of the game. Speaking to Wisden Cricket Monthly, Kohli said, "Honestly, I don't want to be a testing sort of a cricketer for any new format. I don't want to be someone who's going to be part of that World XI who comes and launches the 100-ball format."
Kohli a fan of T20 league, will not support experimentation
Kohli, who plays in the Indian Premier League, said he loves the T20 league and is also a fan of the Big Bash League (BBL). The world number one Test batsman stated that, as a cricketer, one's competitive juices flow when they face a quality side in T20s. But even then he isn't a supporter of the 100-ball format.
Kohli joins Dada in criticizing new format
Earlier, former Indian skipper Sourav Ganguly had stated that a format of 100-ball will make the difference between a very good player and an ordinary one much lesser. He stated that one should not get to the stage where the spectator comes and blinks and the game ends. Dada is not in favor of changing the T20 format and making it more shorter.
What is the 100-ball format?
The ECB wants to introduce a 100-ball game rather than the usual 120. The match will have the normal 6-ball over until the 15th, before the last over which will see 10 balls being bowled. It is being termed as 'The Hundred'. But as of now, nothing has been finalized. The eight-team league might start from 2020.
What did Andrew Strauss say about 'The Hundred'?
Earlier in April, ECB director Strauss stated that the new format is being planned to attract a new set of casual audience. He added that this idea is not for traditional cricket fans.