IPL 2019: Is Gautam Gambhir's IPL career over?
IPL 2019: Is Gautam Gambhir's IPL career over?
Nov 19, 2018, 06:35 pm
3 min read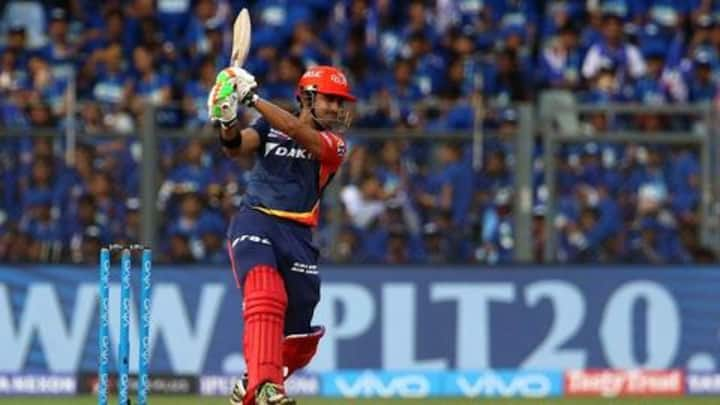 When Gautam Gambhir was signed by Delhi Daredevils in 2018, there were a lot of expectations from him. Gambhir, who guided Kolkata Knight Riders to two Indian Premier League titles in his seven-year stint, looked like the perfect leader to change the fortunes of Daredevils. But things didn't go as per Delhi's plans. They have now released Gambhir. So, is his IPL career over?
Gambhir's performance in IPL 2018 was horrific
Gambhir was released by Delhi in the recently concluded IPL trade window ahead of the 2019 auction, to be held in December. The southpaw had stepped down as the Daredevils skipper last season to make a way for Shreyas Iyer to captain the side. Gambhir scored a paltry 85 runs in six matches and was dropped from the playing XI. He never featured again.
Gambhir, DD association never took off
Delhi lost faith in Gambhir, who couldn't lead them from the front. Things went horribly wrong for Daredevils as they ended at the bottom of the table. Daredevils are in search of an overhaul, once again, despite signing big names last season.
Daredevils had acquired several big names last season. They have now decided to rectify their mistakes. Daredevils shipped out 13 players including Gambhir. 5 foreigners including the opener Jason Roy and Glenn Maxwell were released. The acquisition of Shikhar Dhawan from SRH was a smart move. But they have serious work to do in the December auction now and hope players deliver in 2019.
Gambhir has enjoyed stellar 2018-19 Vijay Hazare Trophy
Interestingly, Gambhir did not have a poor domestic season. The veteran left-handed batsman was a part of the Delhi team that reached the Vijay Hazare Trophy finale. He scored the second highest runs (518) in the 2018-19 edition. Gambhir hit two hundreds that included a superb knock of 151, which is his best List A score. He had an impressive strike-rate of 110.44.
Gambhir's IPL 2019 fate hangs in balance
Going by his heroics in the Vijay Hazare Trophy, one would feel Gambhir has a lot to offer to both Delhi in the Ranji Trophy as well as in IPL. But it remains to be seen if any franchise goes for the former KKR hero.
Will GG take a call on his IPL career?
Earlier this month, Gambhir stepped down as Delhi's captain in the Ranji Trophy. Gambhir decided to give the mantle to someone younger, as he wanted to be in the background and help the team. Going by his decision, it looks like that the player could call it a day as far as IPL is concerned. Gambhir has scored 4,217 runs in IPL.