#CoronavirusOutbreak: Lockdown extension sees IPL get postponed once again
#CoronavirusOutbreak: Lockdown extension sees IPL get postponed once again
Apr 14, 2020, 02:15 pm
2 min read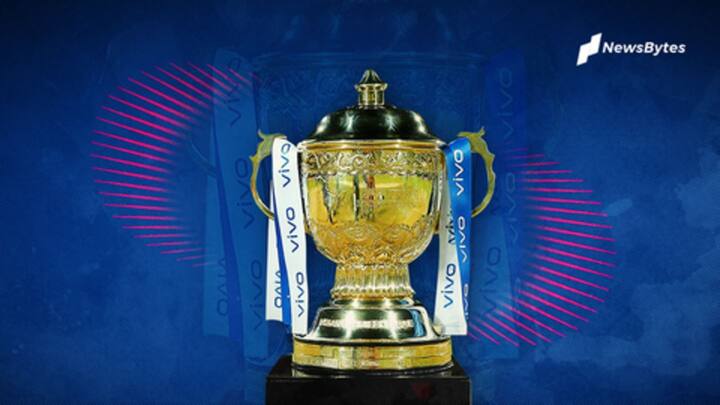 The Indian Premier League (IPL) 2020 season has got postponed for the time being with the government extending the lockdown period until May 3. The coronavirus pandemic has forced all sport including cricket to be either postponed or canceled. The cash-rich T20 tournament was earlier postponed until April 15. No new date has been given this time. Here's more.
India's Prime Minister Narendra Modi announced an extension of lockdown
On Tuesday, India's Prime Minister Narendra Modi announced an extension of lockdown till May 3. He emphasized on the importance of the next one week in the fight against COVID-19. He appealed to all the countrymen to stop the spread of the disease to newer areas. There have been over 10,500 cases in India with 350-plus deaths.
Indefinite postponement of IPL 2020 was on the cards
Earlier, it was expected that IPL 2020 will be postponed indefinitely as the nation was braced for a lockdown extension to curb the coronavirus pandemic. The BCCI was waiting for an official announcement from the central government. Recently, a BCCI official had stated that IPL 2020 will not be canceled. "It will certainly not be canceled. It will be postponed indefinitely," he told PTI.
We will postpone IPL for the time being: BCCI
"As the lockdown has been extended till May 3 by the government, we will postpone the Indian Premier League for the time being," claimed BCCI sources as per ANI.
What are the possible options for BCCI?
A lot depends on how the coronavirus pandemic shapes up in the upcoming months. An option for BCCI is to hold the IPL in September and early October before the ICC World T20 2020 in Australia. Another option is to host it at the expense of the World T20 if the ICC, Cricket Australia and other stakeholders agree. One should play the waiting game.
IPL 2020 postponed once again