Ishan Pandita signs for La Liga club Leganes
Ishan Pandita signs for La Liga club Leganes
Oct 05, 2016, 07:16 pm
2 min read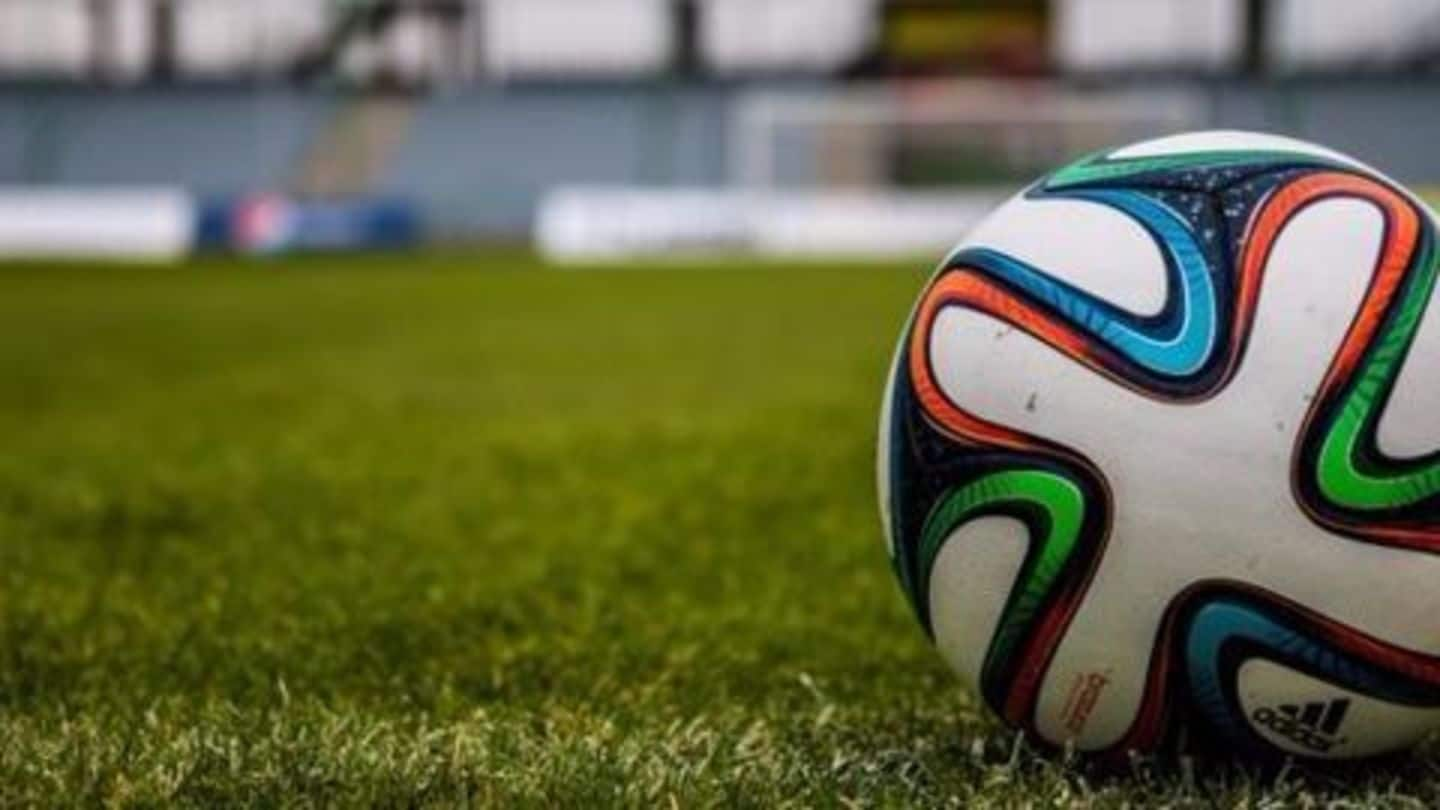 Bengaluru boy Ishan Pandita signed a one-year professional contract with the Spanish club CD Leganes. He was given the 'No. 50' home jersey by the club vice-president and owner Felipe Moreno. The 18-year old striker who joined the first team, will however start for Leganes' U-19 side in the Division de Honor Juvenil, the top level of Spanish system for youth players.
Ishan's footballing days in India
Ishan Pandita started playing football at the young age of 6. He grew up in Philippines before moving to Bengaluru in 2009. Ishan, one of the top footballers at The International School Bangalore, was the captain of his school team. He also played for the Bangalore District Football Association's (BDFA) A and C Division state football leagues - Students Union and Bangalore Yellows, respectively.
Career defining move to train in Spain
Ishan took a sabbatical from his studies to train in Spain, in 2014. He signed up to join Intersoccer Madrid football academy in Spain. This helped him secure a berth at the Spanish club Alcobendas CF. Ishan successfully made it to the U-18 side of Spanish Club UD Almeria in the Segunda Division (Second Division) and played there for a while.
La Liga or the Primera Division is the top tier division of Spanish professional football system. 20 teams compete in it, and the team with most points at the end of season becomes the champion of Spain. Barcelona are the current champions. It has the system of promotion and relegation where bottom three teams get relegated, replaced by top 3 teams from second division.
Clud Deportivo Leganes or CD Leganes was promoted to play in La Liga for the first time, for the current 2016-17 season. The club currently sits 11th in the La Liga table.
Long way to go, says Ishan
Speaking about the opportunity Ishan said, "It's a great feeling; It's a big moment for me but there's a long way to go". He said his first first goal was to "get some game time and score some goals".