What will Riyad Mahrez bring to Manchester City?
What will Riyad Mahrez bring to Manchester City?
Jul 11, 2018, 07:32 pm
2 min read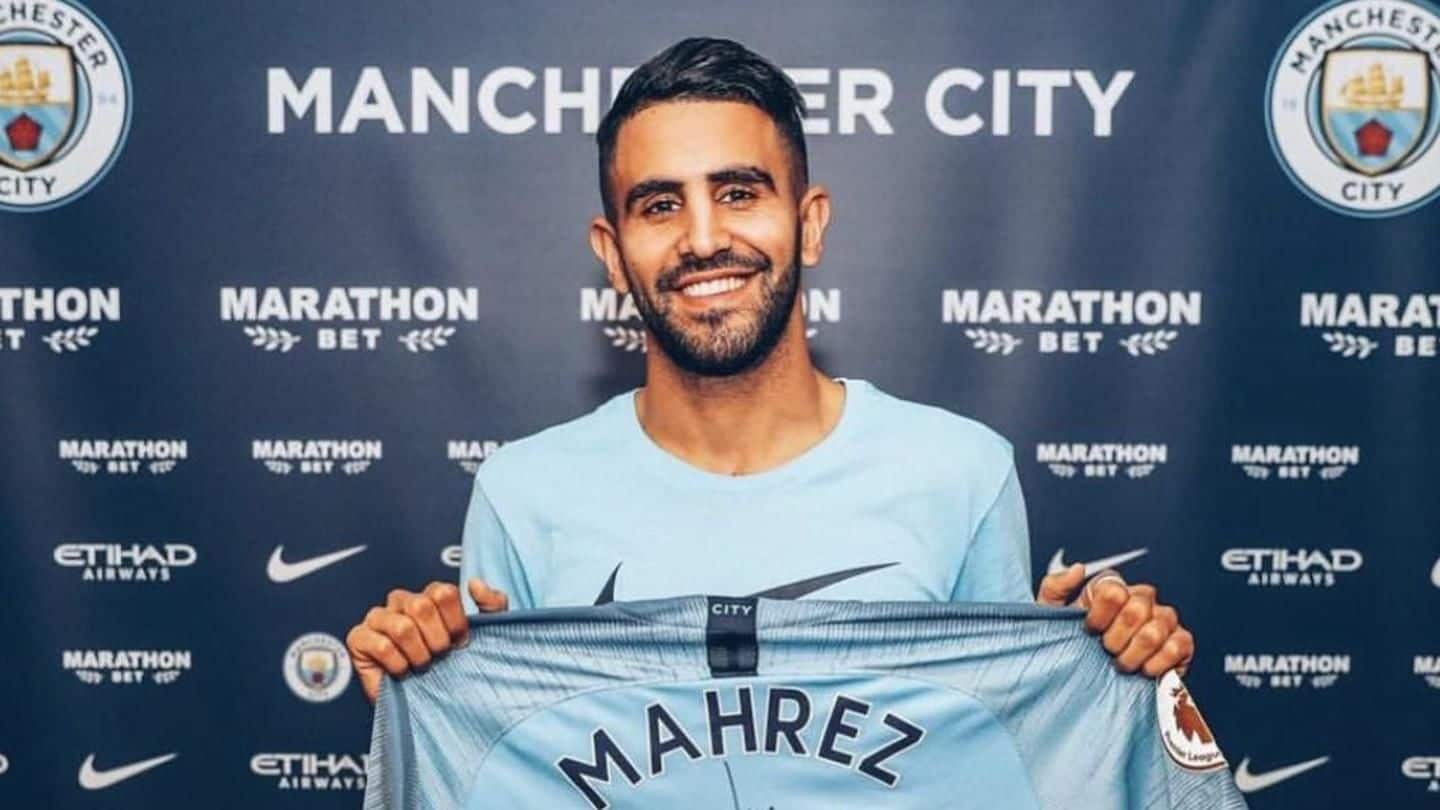 Manchester City signing Riyad Mahrez is a match made in heaven. No wonder the Premier League champions paid a club-record fee of £60 mn to acquire Riyad. City have a plethora of attacking talent, but Mahrez is expected to bring more stability with his experience. It could help Raheem Sterling and Leroy Sane in particular. So what will Mahrez bring to City? We decode.
Mahrez can thrive in City's attacking play
Mahrez has been exceptional for Leicester City in recent years. He had a career-defining season when the Foxes won the Premier League title in 2015-16. The versatile winger has pace and can dribble past opposition's defenders with ease. The most interesting aspect is that he looks like a natural fit at City under Pep and can thrive in their attacking play.
Numbers suggest Mahrez could be pivotal
Mahrez has been pivotal in making assists and had 10 to his name in the 2017-18 season. The 27-year-old had won the PFA Player of the Year award in 2015-16 and knows the league inside out. Since the start of 2015-16 season, the player has scored 35 goals in the Premier League. In this period, he has also made 24 assists.
Last season, Sane was preferred on the left flank with Sterling on the right. The duo were fantastic in creating chances and had 28 goals and 26 assists between them. Mahrez can operate from the left, but since he likes cutting in, Pep can use him in place of Sterling. Mahrez is a quicker and more complete version of Bernardo Silva.
Versatile Mahrez will need to adapt
Besides being a potent winger, Mahrez can also be an able number 10. He often played behind Jamie Vardy at Leicester. Pep has done the right thing in getting a player like Vardy, who adds as much as an Alexis Sanchez. He will have to adapt well at City, which enjoy lion share of possession in the league games.