MCC recommends reframing the law around non-striker run-outs
MCC recommends reframing the law around non-striker run-outs
Mar 09, 2022, 11:48 am
3 min read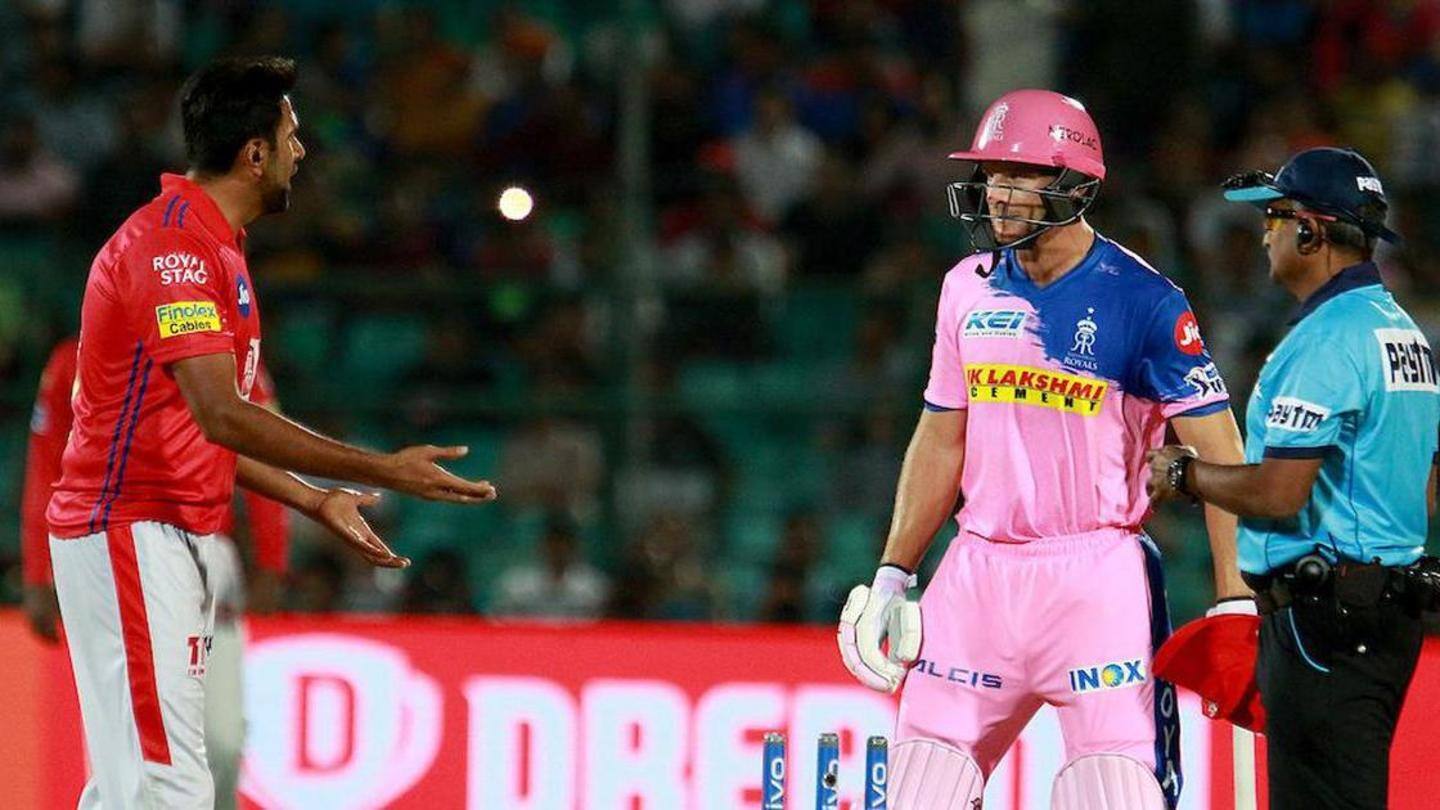 The Marylebone Cricket Club (MCC) has recommended reframing the law around the non-striker run-outs, also known as "Mankading". As per Cricbuzz, it was originally classified under Law 41 (Unfair Play) and has been moved to Law 38 (run out) now. The club has also sought a ban on the use of saliva to shine the ball. Here are further details.
Why does this story matter?
The run-out of non-striker before delivering the ball, commonly referred to as "Mankading", has been a bone of contention in professional cricket.
The incident involving R Ashwin and Jos Buttler in the IPL 2019 gave rise to the debate relating to the same.
Ashwin had dismissed Buttler through this mode.
There have been divided opinions about Mankading ever since.
Here is what MCC Laws Manager Fraser Stewart said
Fraser Stewart, MCC Laws Manager, said, "Since the publication of the 2017 Code of the Laws of Cricket, the game has changed in numerous ways. The 2nd edition of that Code, published in 2019, was mostly clarification and minor amendments, but the 2022 Code makes some rather bigger changes, from the way we talk about cricket to the way it's played."
MCC permanently bans the use of saliva on ball
In its guidelines, the MCC has also suggested permanently banning the use of saliva. As per the club, any application of saliva on the ball is illegal. It will be deemed as unfairly changing the condition of the ball. In 2020, the International Cricket Council (ICC) had banned the use of saliva on the ball as a preventive measure amid the COVID-19 pandemic.
Why do players use saliva to shine the ball?
In Test cricket, one has to maintain the ball as the match progresses. Shining one side vigorously helps in garnering reverse swing. In order to shine it, the fielding side regularly applies either saliva or sweat. However, the ICC eradicated saliva usage to safeguard the health of players. Meanwhile, the MCC, has revealed that saliva had little impact on the amount of swing.
Hygiene a reason to put saliva ban
"Hygiene is one of the main reasons for making the saliva change, but it also helps to close the loophole in terms of the grey area of fielders eating sweets to alter the condition of the ball," a spokesman for the club told Cricbuzz.
Changes to come into effect from October 1
The ICC and national bodies will likely adapt or alter these changes among others. As per Cricbuzz, the changes will come into effect from October 1. "Basically (it's) up to ICC and other boards as to whether or not these are adopted for their own competitions. These Laws cover all cricket -- from recreational game upwards," the spokesperson added.