Alexis Sanchez will shine at Inter, says Pep Guardiola
Alexis Sanchez will shine at Inter, says Pep Guardiola
Aug 31, 2019, 05:20 pm
2 min read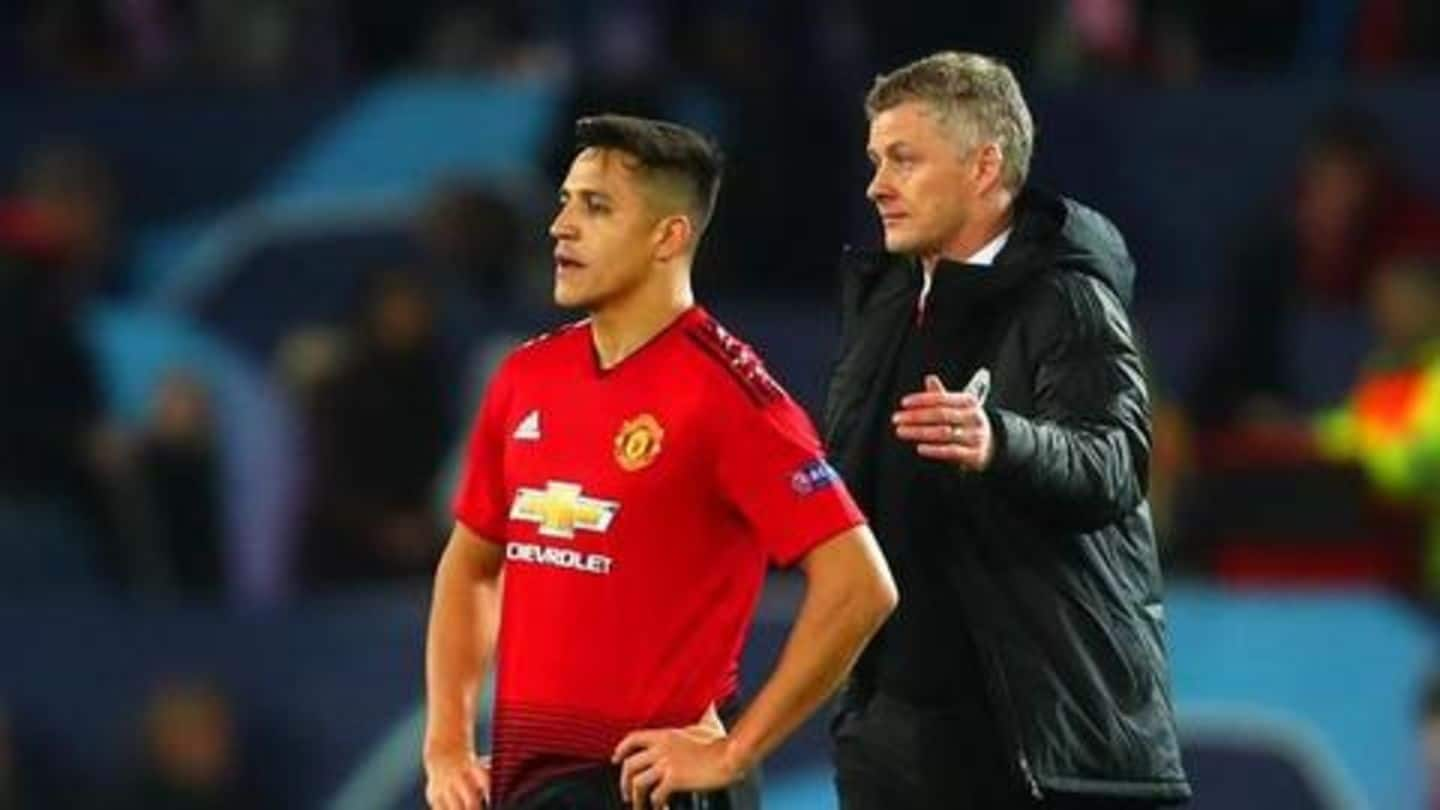 Manchester City manager Pep Guardiola feels that Alexis Sanchez will shine at Inter Milan. The Chilean moved to Inter in a 10-month loan deal from Manchester United. Sanchez, who arrived at United in 2017, had a disastrous spell at the club. He scored five goals in 45 matches. United decided to send him out on loan so that he gets back his confidence.
Sanchez failed to get going at United
Sanchez arrived at United with a lot of expectations. He was superb in his spell at Barcelona and Arsenal. One expected him to carry on with the form he endured at the Emirates. However, Sanchez fell from grace and didn't offer much. He hardly got going and was injured frequently. That didn't help United's cause.
Sanchez will want to do well at Inter
Sanchez will want to do well at Inter and help the side in the 2019-20 campaign. Inter boss Antonio Conte will face a challenge in getting Sanchez back at his best. Sanchez had lost all his confidence at United and that affected him. Guardiola has come out in his support and feels that the former Arsenal star will get back to his level.
'Sanchez will have a good period in Milan'
"So now he decides to move to Italy with one of the greatest teams in Europe with Inter right now, incredible manager with Antonio Conte and I'm pretty sure they are going to do well. Because the way I think Inter plays, is perfect for him. I think he is going to have a good period in Milan," said Pep.
Sanchez not to blame for his failure at United: Pep
Guardiola also stated that Sanchez shouldn't be blamed for his United failure. "You judge it was a failure for just Alexis, but there are many reasons. Quality is there, it is always there. It happens for many reasons."
I am sure we will see Alexis back, says Ole
United manager Ole Gunnar Solskjaer said that Alexis can still have a future at the club. "Definitely. This is a loan for a year. I am sure we will see Alexis back. We have just got to hope that he plays regular football for a year now and then he can find his form," he said.