Interesting records held by Pep Guardiola
Interesting records held by Pep Guardiola
Aug 30, 2019, 12:04 pm
2 min read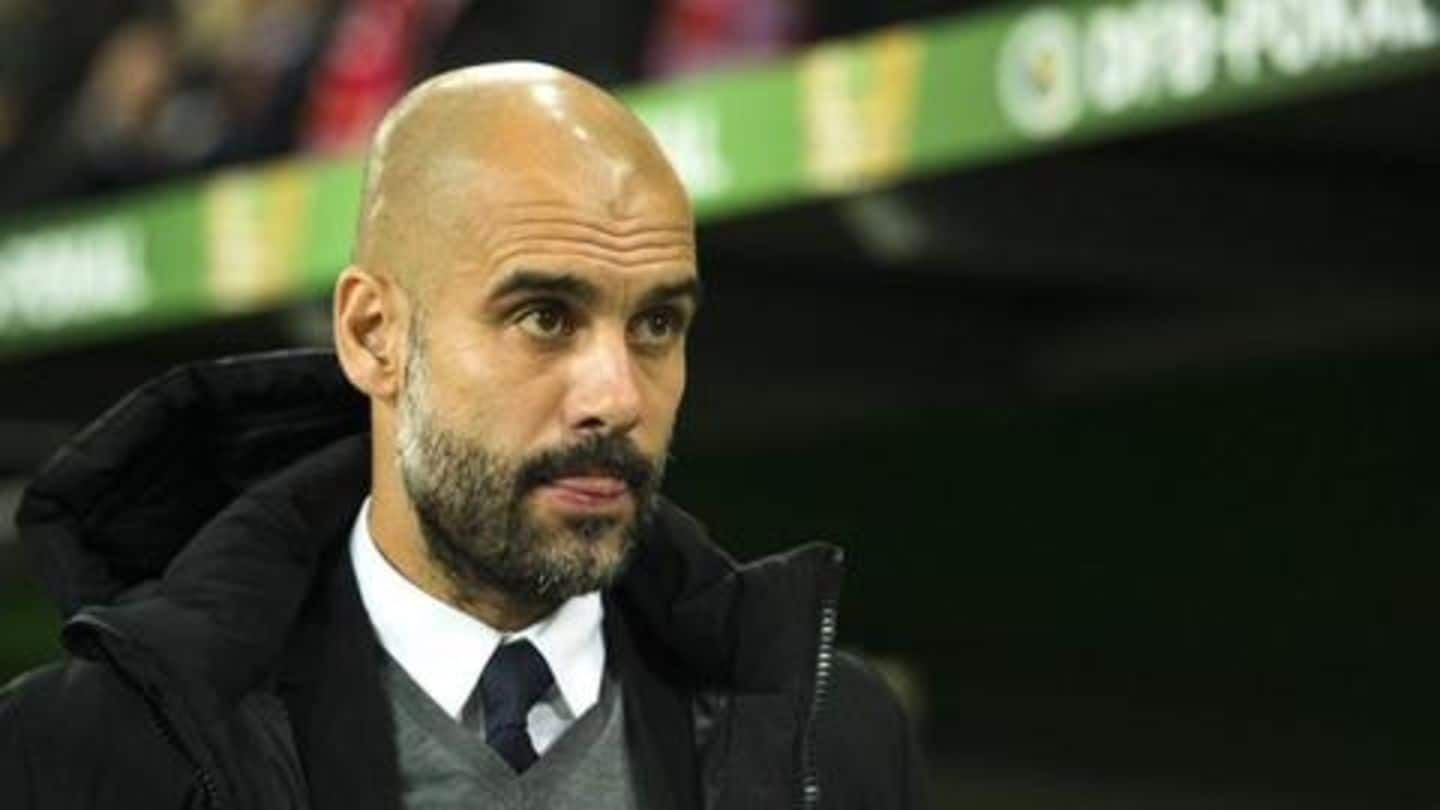 Pep Guardiola is one of the most decorated managers in European football. He has managed successful clubs in his glittering career so far. The Manchester City boss was earlier the coach of Barcelona and Bayern Munich. He has left several imprints in the game and is regarded highly. Here we look at some of the interesting records held by Pep.
Guardiola has a distinction of having a healthy win percentage
Guardiola is one of the rare managers to have over 70% success record in every club that he has managed. He had 72.5 win percentage at Barcelona between 2008-2012. The Spaniard then spent three seasons at Bayern and recorded a win percentage of 75.2. He also has a 73.0 win percentage at Man City and is into his fourth season.
Guardiola is a king of league titles
He holds a special record of winning three successive La Liga titles as a manager at Barcelona. He won the title in 2009, 2010 and 2011. He also won three successive Bundesliga honors at Bayern. Guardiola has also pocketed two successive Premier League honors.
Guardiola's records make him stand out
Guardiola has won a total of 28 titles as a manager across three different leagues. That makes him distinguished in this list. He won the treble in his first season at Barca. He won a staggering five trophies in 2011 and scaled new heights. Guardiola won four successive La Liga Manager of the Year awards, besides two successive EPL Manager of the Season honors.
Guardiola has set EPL on fire
Guardiola has already won seven trophies so far at Man City. His side set the record for the most goals scored in an EPL season in 2017-18 (106). City had a goal-difference of 79 that season. This is a Premier League record. City also set the record for most wins in an EPL seasons (32) on two successive occasions under Guardiola.
More EPL records for Pep Guardiola
Guardiola is the only manager to win four consecutive Premier League Manager of the Month awards. He achieved the same during the 2017-18 season. His side also has the record for most away wins in a season (16), besides the joint-highest record for most home wins in a season (18). He has also successfully defended the EFL Cup and the Community Shield.