Former UEFA boss Michel Platini arrested: Details here
Former UEFA boss Michel Platini arrested: Details here
Jun 18, 2019, 06:57 pm
3 min read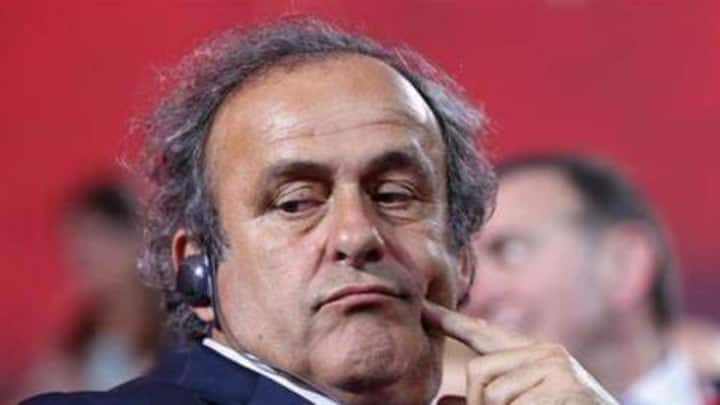 Former UEFA president Michel Platini is being questioned by French anti-corruption investigators in relation to him awarding Qatar the hosting rights of the 2022 World Cup. The 63-year-old is currently serving a four-year ban from 2015 for breaching the ethics of the game. Platini is currently in custody and is being questioned in Nanterre, a suburb in western Paris. Here's more.
Qatar had won the bid in 2010 under controversial circumstances
Qatar had won the rights in 2010, as they went on to beat bids from USA, Australia, South Korea and Japan. The Frenchman was the President of UEFA between 2007 and 2015. He was then banned by FIFA's Ethics Committee. Earlier, the sports body had found him guilty for pocketing £1.3  million, given to him by former FIFA chief Sepp Blatter.
Flashback: CAS had decided against overturning Platini's ban
The Court of Arbitration for Sport (CAS) had earlier decided against overturning the ban imposed on him by the Ethics Committee. The CAS had lowered the Frenchman's suspension from six to four years besides cutting his fine. Platini, who denied any wrongdoing, branded the outcome a "deep injustice". He had asked UEFA to find his successor.
In 2015, Platini and Blatter were handed bans
Earlier on December 21, 2015, Platini and Blatter were found guilty of breaches relating to a £1.3 mn ($2 mn) "disloyal payment" made to the former in 2011. FIFA had issued a statement saying that the payment had no legal basis in the contract. Platini was also accused of failing to act with complete credibility and integrity.
Since 2010, FIFA has been under the scanner
Since 2010, FIFA has been under the scanner for several corruption charges. Accepting cash for votes to breaching regulations were reported. Earlier, The Telegraph had reported that Qatar had offered to shift the Asian Football Confederation to Doha. In 2011, FIFA general secretary Jerome Valcke had said that Qatar bought the 2022 World Cup hosting rights. Qatar went on to dismiss bribery claims.
How things changed completely for FIFA?
Former FIFA vice president Jack Warner and his family got paid in millions by Qatar after the 2022 World Cup vote. Later on, several FIFA executives were arrested in Zurich on charges of fraud, racketeering and money laundering. In September 2015, Swiss prosecutors opened criminal proceedings against Blatter. This was months after he was elected president. In October 2015, Blatter and Platini were suspended.
There is a lot more left to be unearthed
FIFA is still recovering from all the corruption and laundering that took place. There is more to Qatar being gifted the 2022 World Cup rights. One hopes to see a fair investigation and perhaps it should punish the guilty by more than just banning them.