IPL 2018: 3 instances where umpires made bizarre decisions
IPL 2018: 3 instances where umpires made bizarre decisions
May 10, 2018, 02:40 pm
2 min read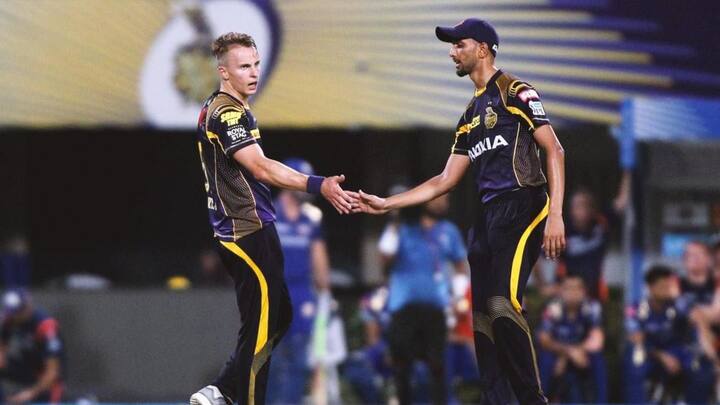 Poor on-field umpiring decisions have become a regular phenomenon in 2018 edition of Indian Premier League. The standard of the umpiring has been low and this, in turn, is a worrying trend on how the game is moving forward in India. In match number 41 between Kolkata Knight Riders and Mumbai Indians, there was another umpiring howler. Here are some other such instances.
Tom Curran becomes a victim of a poor decision
Indian umpire Anantha Padmanabhan called a legal delivery by Tom Curran a no-ball and gave a free-hit in the 16th over in the tie between KKR and MI on Wednesday. Curran's foot after landing was way behind the line, but the umpire wrongly called it a no-ball. Television replays showed the incident and Rinku Singh, who was fielding on the boundary, raised the issue.
Decision was not overturned
KKR skipper Dinesh Karthik and bowler Curran spoke to the umpire but the decision couldn't be overturned, since there is no such provision in the rule book. Aussie legend Michael Clarke called this decision a 'disgrace' on TV.
Tye's legal delivery called a no-ball
In a match between KKR and Kings XI last month, at the Eden, Aussie Andrew Tye faced a similar issue. He was bowling to Robin Uthappa and a legal delivery in the sixth over was adjudged as a no-ball. Replays showed that some part of Tye's foot was behind the line. The bowler raised an issue but nothing happened. Time to modify the rule?
When Kane Williamson was left baffled
Earlier in a match between Sunrisers Hyderabad and Chennai Super Kings, Kane Williamson's side were chasing a stiff target. While batting, the Kiwi was left baffled when a delivery above the waist height wasn't called a no-ball. The square-leg umpire was at fault this time.
With the howlers that have taken place, umpires need to be reprimanded by the IPL Governing Council. Further, when a bowler's foot is behind the crease and it is called a no-ball, the decision needs to be overturned after replays confirm the same. The Council should amend the rule. Strict penalty should be laid for repetitive poor actions.