2018 Wimbledon: Serena Williams named 25th seed
2018 Wimbledon: Serena Williams named 25th seed
Jun 27, 2018, 06:07 pm
2 min read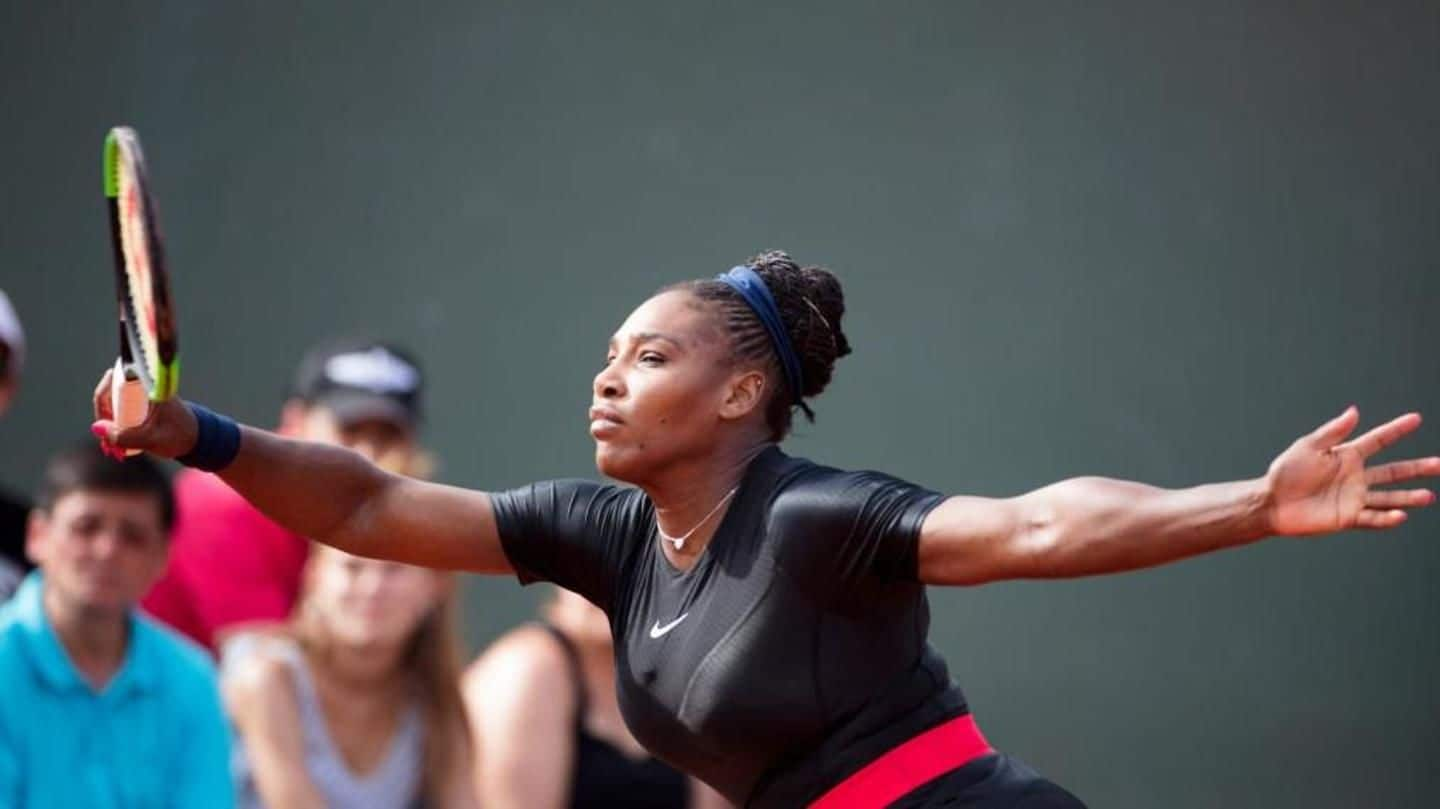 Seven-time Wimbledon winner Serena Williams has been named 25th seed for this year's tournament despite being outside top 32 in the rankings. The 23-time Grand Slam winner has only played 3 tournaments in the last one year. She made a return to the game this year after giving birth to her first child in September 2017. She is ranked 183rd in the world.
Serena honored by Wimbledon
Due to this decision, Serena Williams will not face a seeded player until the third round. However, she is then expected to lock horns with one of the top eight players. Even though, this seeding would provide limited cushion, Serena will feel relieved after Wimbledon's gesture. Serena's extraordinary achievements and pregnancy were taken into account while making her a seeded player.
World number 32 Cibulkova lashes out
Dominika Cibulkova has lashed out against the officials of the Wimbledon for giving a berth to Serena. The 29-year-old felt that it is not the right thing to do. The world number 32 has not seeded and felt she should have been considered for her efforts. Cibulkova said that she was a former world number 4, and questioned why isn't she seeded then?
Wimbledon's move comes after US Open proposal
Earlier, US Tennis Association president Katrina Adams stated that the players should not be penalized for starting their families. The US Open will start considering pregnancy when it decides the seeding of players. The change has come after French Open officials were criticized for the manner in which they handled the return of Serena Williams. Wimbledon has followed Katrina's views on this matter.
Wimbledon leads change in WTA rules
As per the current rules, there is no protected seeding for players, who make return to the game after being absent. However, there is a scenario where protected rankings are offered for up to eight tournaments. However, Wimbledon has revised the seeding(s) with pregnancy being a factor in the current rankings of a player. The US Open is expected to follow the suit.
Women's and men's top seeds in Wimbledon 2018
In the women's section, 2018 French Open winner Simona Halep is seeded number one. She is followed by Caroline Wozniacki and defending champion Garbine Muguruza. In the men's section, Roger Federer is the top seed, with Rafa Nadal being given the number two spot.