Know everything about India's youngest Grandmaster
Know everything about India's youngest Grandmaster
Jun 24, 2018, 01:01 pm
2 min read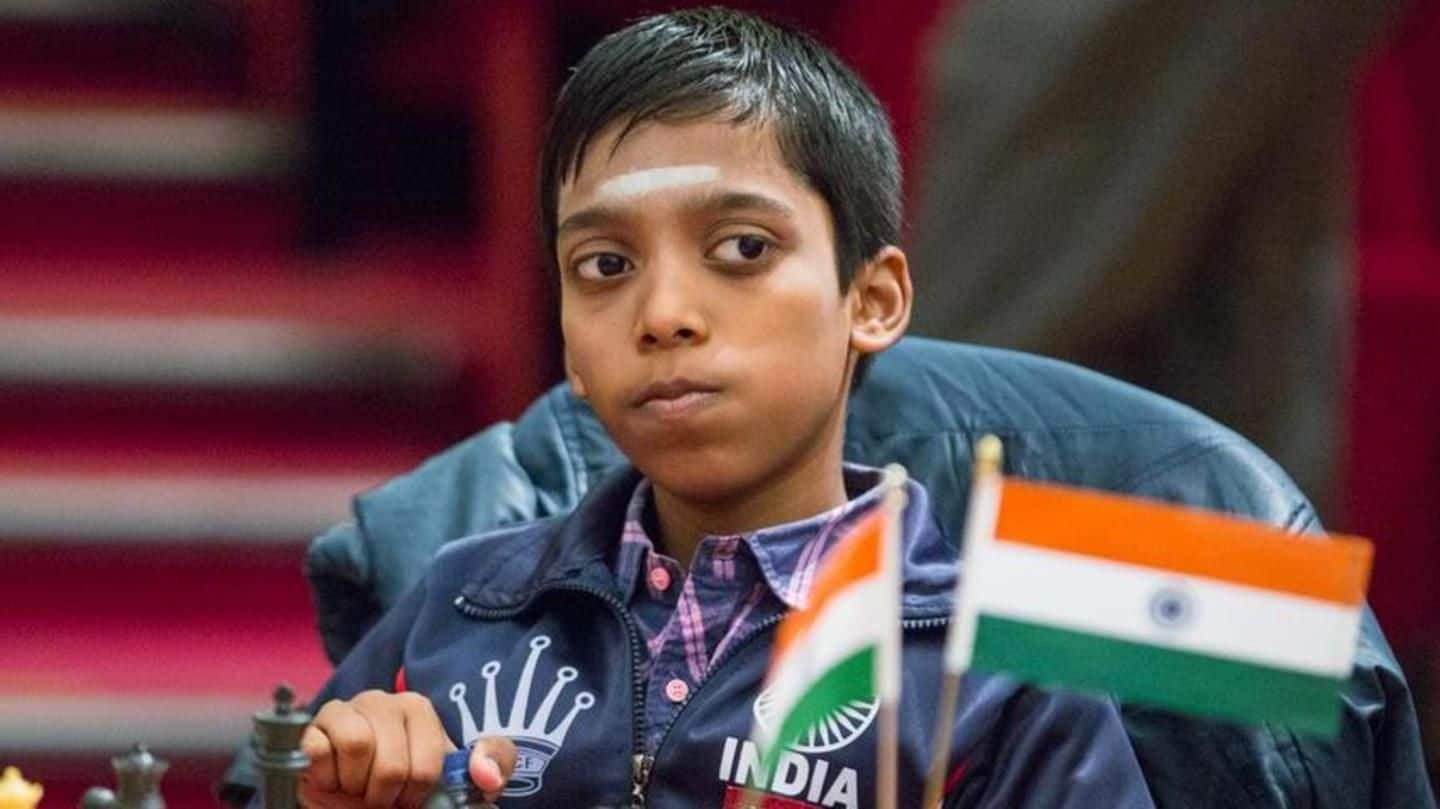 R Praggnanandhaa became the world's second youngest Grandmaster as he achieved this feat at 12 years, 10 months and 13 days. Praggnanandhaa claimed the title after reaching the final round at the Gredine Open in Italy. He went on to beat Moroni Luca Jr in the eighth round and became the youngest Indian to achieve the GM title. Here's more about the prodigy.
A look at the youngest ever Grandmasters
Sergey Karjakin (Ukraine): 12 years, 7 months; R Praggnanandhaa (India): 12 years, 10 months; Nodirbek Abdusattorov (Uzbekistan) 13 years, 1 month; Parimarjan Negi (India): 13 years, 4 months; Magnus Carlsen (Norway): 13 years, 4 months; Bu Xiangzhi (China): 13 years, 10 months.
Praggnanandhaa's journey is indeed special
Earlier, the child prodigy became the the youngest International Master in the history of the game. Praggnanandhaa has completed all his GM norms before March 2018 itself. He won a maiden GM norm at the World Junior Championship last year in Tarvisio, Italy. The second norm was achieved by Praggnanandhaa after he won another tournament in Greece in April 2018.
Viswanathan Anand welcomes Praggnanandhaa to the club
Welcome to the club congrats Praggnanandhaa!! See u soon in chennai?

— Viswanathan Anand (@vishy64theking) June 24, 2018
Coach Ramesh in awe of Praggnanandhaa
His coach RB Ramesh is ecstatic and stated that although it will lead to higher expectations, it could also bring sponsor deals. Ramesh also added that the 12-year-old is focused and has been playing like a GM, before he became one. He was praised by Viswanathan Anand, who noted that the 12-year-old has shown a level of sophistication and feels Praggnanandhaa will go far.
Other facts about Praggnanandhaa
He is a student of class nine and appears only for examinations. The rest of the time he is preparing for tournaments. His sister is also a player of chess and became the Women International Master in 2016.