Reserve Day for ICC World T20 semi-finals could be reconsidered
Reserve Day for ICC World T20 semi-finals could be reconsidered
Mar 20, 2020, 07:40 pm
2 min read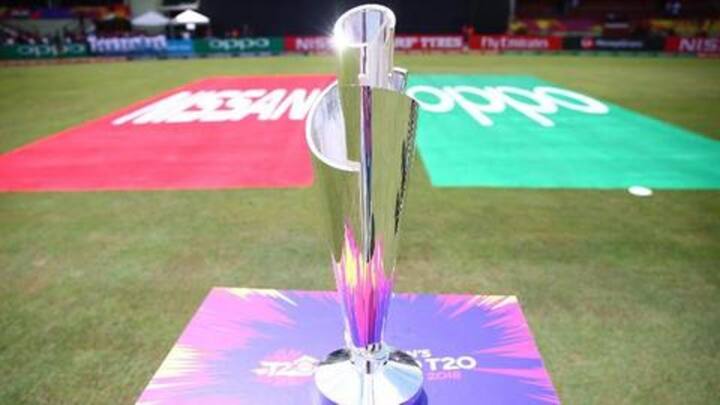 Cricket Australia would welcome the idea of having reserve days for the knockout stages of this year's ICC World T20. The tournament is scheduled in October-November 2020 and the organizers are keen to have a reserve day for the two semi-finals to be hosted in Sydney and Adelaide. Meanwhile, a reserve day is already in place for the final.
Talks surface after fiasco occurred in the women's tournament
The decision to open talks of having a reserve day came in the wake of the fiasco that engulfed the women's tournament held earlier this year. Surprisingly, with no reserve days in place, the first semi-final between India and England was washed out. India advanced at the expense of England. Meanwhile, the second match between hosts Australia and South Africa saw a truncated affair.
Cricket Australia hoping to turn ICC's decision
Cricket Australia and the tournament organizing committee are hopeful of including this decision when the ICC's Cricket Committee meets later this year to discuss the playing conditions for the tournament. Meanwhile, the decisions taken during the meeting will be ratified by the ICC's Chief Executive Committee (CEC). As per ICC tournament rules and regulations stipulate there is no reserve day until the finale.
Will such a late change come into play?
Generally, the tournament rules and regulations can be changed if any of the ICC member boards press for it during the CEC meeting, however, such a late change to playing conditions have seldom gone through. CA CEO Kevin Roberts will attend the ICC's CEC meeting and he stated despite minimal chances, there lies a provision where playing conditions for a tournament can be changed.
Roberts shares his views on the idea
"There's always cause for reflection at the end of any tournament or any season, in terms of how you approach future tournaments," Roberts told cricket.com.au. "In saying that, there will be people who suggest there should be semi-final reserve days for the men's. But I'm not sure how the English women's team would feel about that," he added.