Had to beg and plead to open in ODIs: Tendulkar
Had to beg and plead to open in ODIs: Tendulkar
Sep 26, 2019, 06:14 pm
2 min read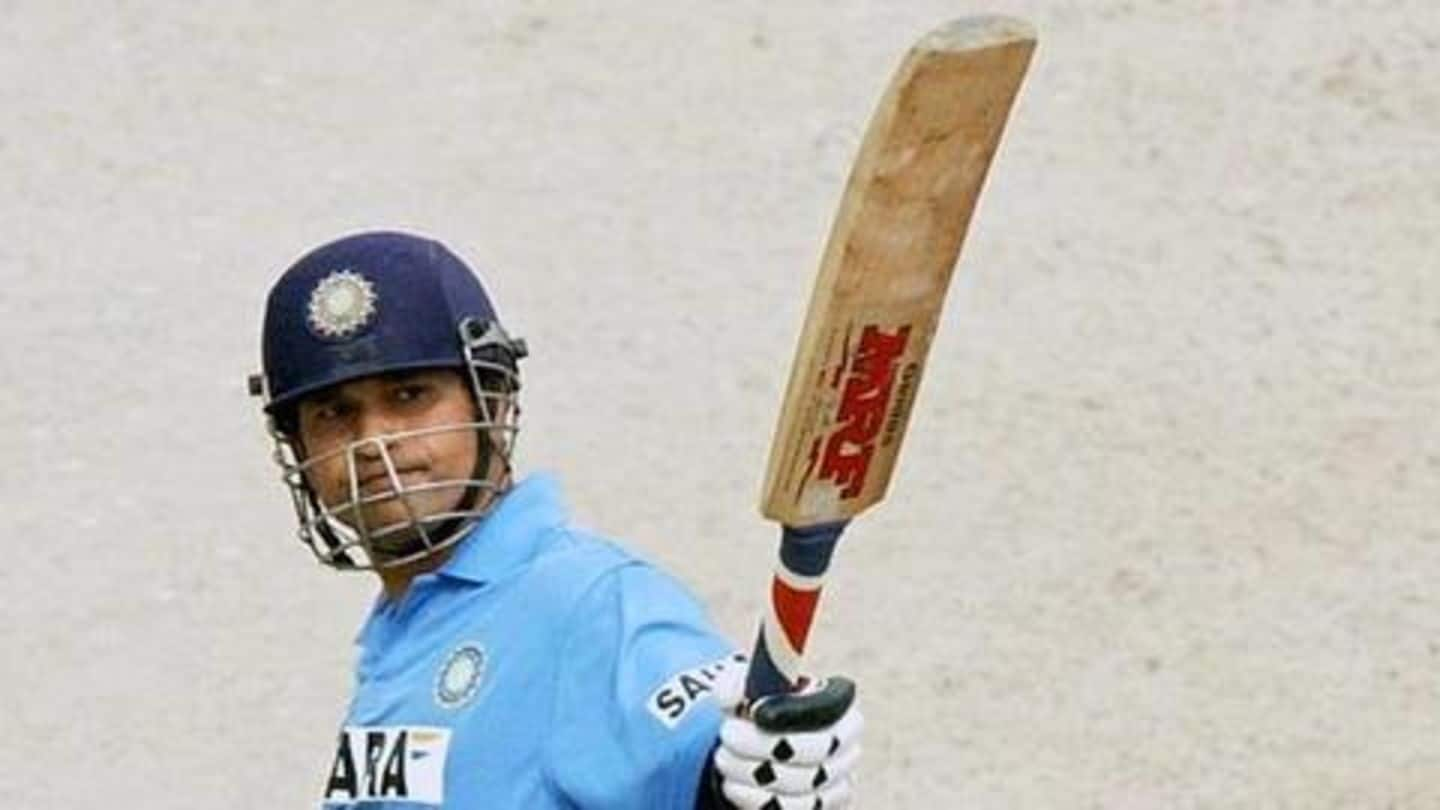 Cricket legend Sachin Tendulkar said he had to "beg and plead" to open the innings for India in an One-Day International against New Zealand in 1994. This ended up becoming a major turning point of his career. The switch from the middle order to open the innings saw Tendulkar amass 49 ODI centuries. Here's what Tendulkar recalled.
Tendulkar wanted to do something out of the box
Tendulkar revealed the thought process back during the days where teams had a set strategy for openers. However, what Tendulkar wanted to do was out of the box. "In 1994, when I started opening the batting for India, the strategy used by all teams was to save wickets. What I tried to do was slightly out of the box," he said.
Tendulkar takes to LinkedIn to recall the moment
The former batting maestro took to LinkedIn to share a video, in which he recalled an incident from 1994. In the video, the legend revealed that ahead of an ODI in Auckland back in 1994, he had to beg and plead to open the innings.
Tendulkar smashed a 49-ball 82 on his debut as opener
Tendulkar made his debut in 1989 and went on to play 69 ODIs in the middle order. On March 27, 1994, the second ODI between New Zealand and India at Auckland saw Tendulkar get a chance as an opener. He went on to smash a 49-ball 82. Tendulkar's heroics helped India win that match by seven wickets. That saw Tendulkar's fortunes change.
I had to beg and plead, says Tendulkar
"I thought I could go up front and take the opposition bowlers on. But I had to beg and plead to be given me a chance. I said if I fail, I won't come after you again," he added.
Don't be afraid of failure: Tendulkar's message
Tendulkar's shared a message to take a leaf out from his career-defining moment. "In that first match [against New Zealand at Auckland], I scored 82 off 49 balls, so I didn't have to ask again if I would get another chance. They were keen for me to open. But what I'm trying to say here is, don't be afraid of failure," the 46-year-old said.