How Serena Williams saved her life: Her near-death childbirth experience
How Serena Williams saved her life: Her near-death childbirth experience
Apr 07, 2022, 05:46 pm
4 min read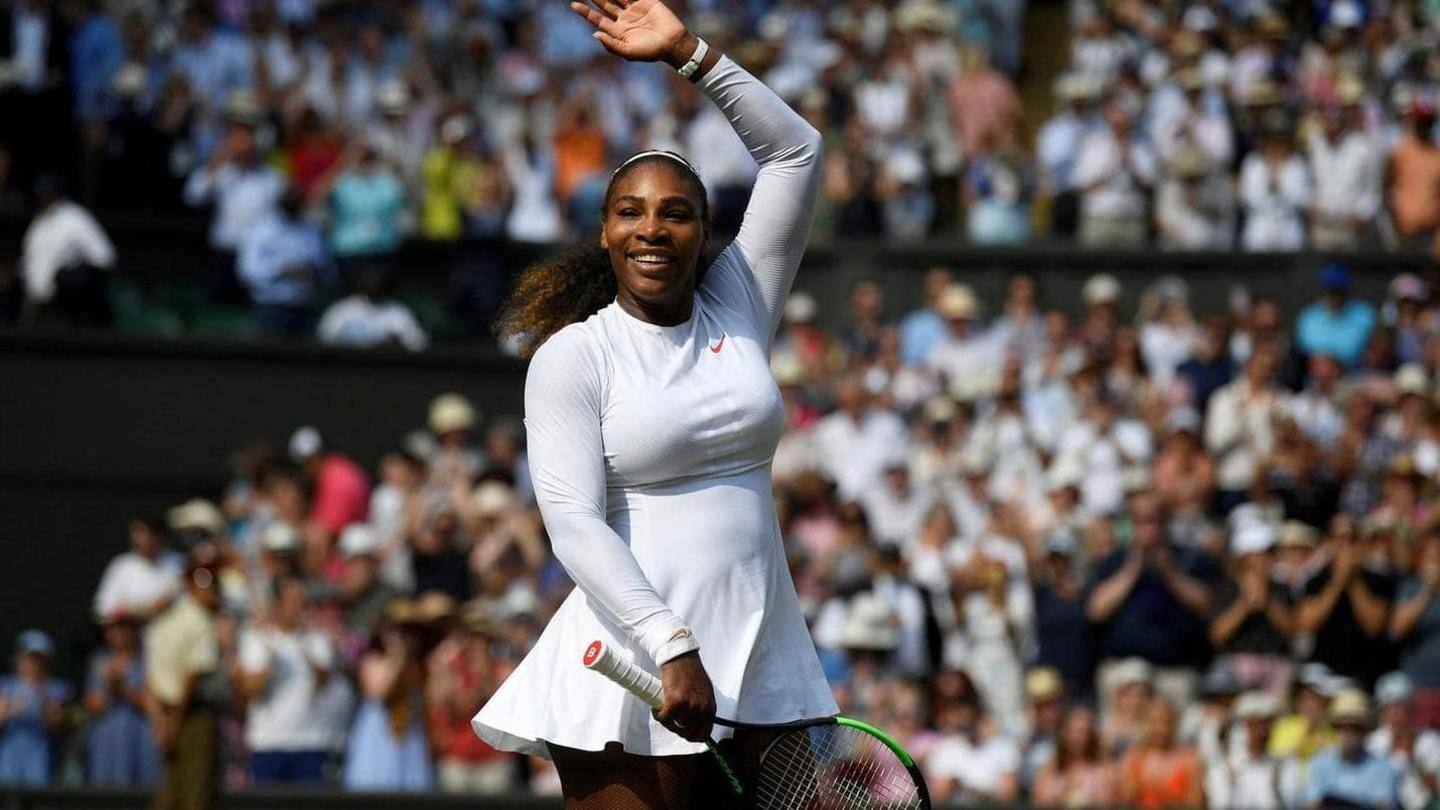 America's Serena Williams is among the greatest tennis players of all time. A warrior on the court, Williams, won her 23rd major title at the Australian Open while she was pregnant. The 40-year-old gave birth to her daughter Olympia via Caesarean section. Serena, in her recent essay for Elle, titled, "How Serena Williams Saved Her Own Life", recently opened up on her near-death experience.
Why does this story matter?
Serena discovered her pregnancy two days before the commencement of the 2017 Australian Open.
According to Vanity Fair, only five people were aware of the same. Her husband Alexis Ohanian, sister Venus Williams, and doctor, were among them.
Serena went on to win her seventh Australian Open title without dropping a set.
And, she underwent four back-to-back surgeries thereafter, including her Cesarean section.
Serena was restitched after her Cesarean section
Serena highlighted the complications she faced after her Cesarean section. "I was coughing because I just couldn't get enough air. I grabbed a towel, rolled it up, and put it over my incision. Sure enough, I was hacking so hard that my stitches burst. I went into my first surgery after the C-section to get restitched," wrote Serena.
Serena found out that she was coughing as she had a clot in one of her arteries, something that she was aware of. Moreover, her medical record showed a Hematoma, a collection of blood outside the blood vessels. "In 2010, I learned I had blood clots in my lungs. Had they not been caught in time, could have killed me," added Serena.
Doctors removed the blood clot from Serena's lungs
Serena informed the nurse that she needs to "have a CAT scan of my lungs bilaterally, and then I need to be on my heparin drip." The nurse ignored her at first but called the doctor eventually. Upon undergoing the CAT scan, the doctors discovered a blood clot in Serena's lungs. Her clot was broken through another surgery before it reached her heart.
And, Surgery number four!
Another surgery awaited Serena! Before breaking her blood clot, the doctors struggled to insert a filter into her veins. Serena found out that athletes have bigger veins. "The filter that fits every other patient wouldn't fit me," wrote Serena.
'Was surreal to feel the presence of this third person'
Sharing her her childbirth experience, Serena wrote, "When I woke up, she was nestled in my arms. The rest of my body was paralyzed. I couldn't get out of bed because my legs were still numb. Alexis and I sat there, alone with our new baby. It was surreal to feel the presence of this third person. Who was this new little creature?"
Serena returned to WTA circuit after eight months
Serena returned to WTA circuit nearly eight months after giving birth to Olympia. She defeated Kristyna Pliskova in the first round of the 2018 French Open. Serena, who was the world number one after winning the 2017 Australian Open, had plunged to number 451 in 2018. However, she re-entered the Top 10 (February 2019) after reaching two Grand Slam finals (Wimbledon and US Open).
Serena hasn't won a major in over five years
Serena's last major title, her 23rd, came at the Australian Open in 2017. The American has qualified for two Wimbledon finals (2018-2019) and two US Open finals (2018-2019) ever since. Prior to this drought, Serena had won at least one major for six straight years.
Serena has won most Grand Slams (women's singles) in the Open Era. She is just one short of equaling Margaret Court (24) on the overall list. The former surpassed Steffi Graf (22) at the 2017 Australian Open. Among active players, Serena's sister Venus is next with only seven titles. Although Serena hasn't achieved anything big of late, you simply can't write the GOAT off!