Patriots defeat Falcons to win the Super Bowl LI
Patriots defeat Falcons to win the Super Bowl LI
Written by
Rishikesh Malkhede
Feb 06, 2017, 07:46 pm
2 min read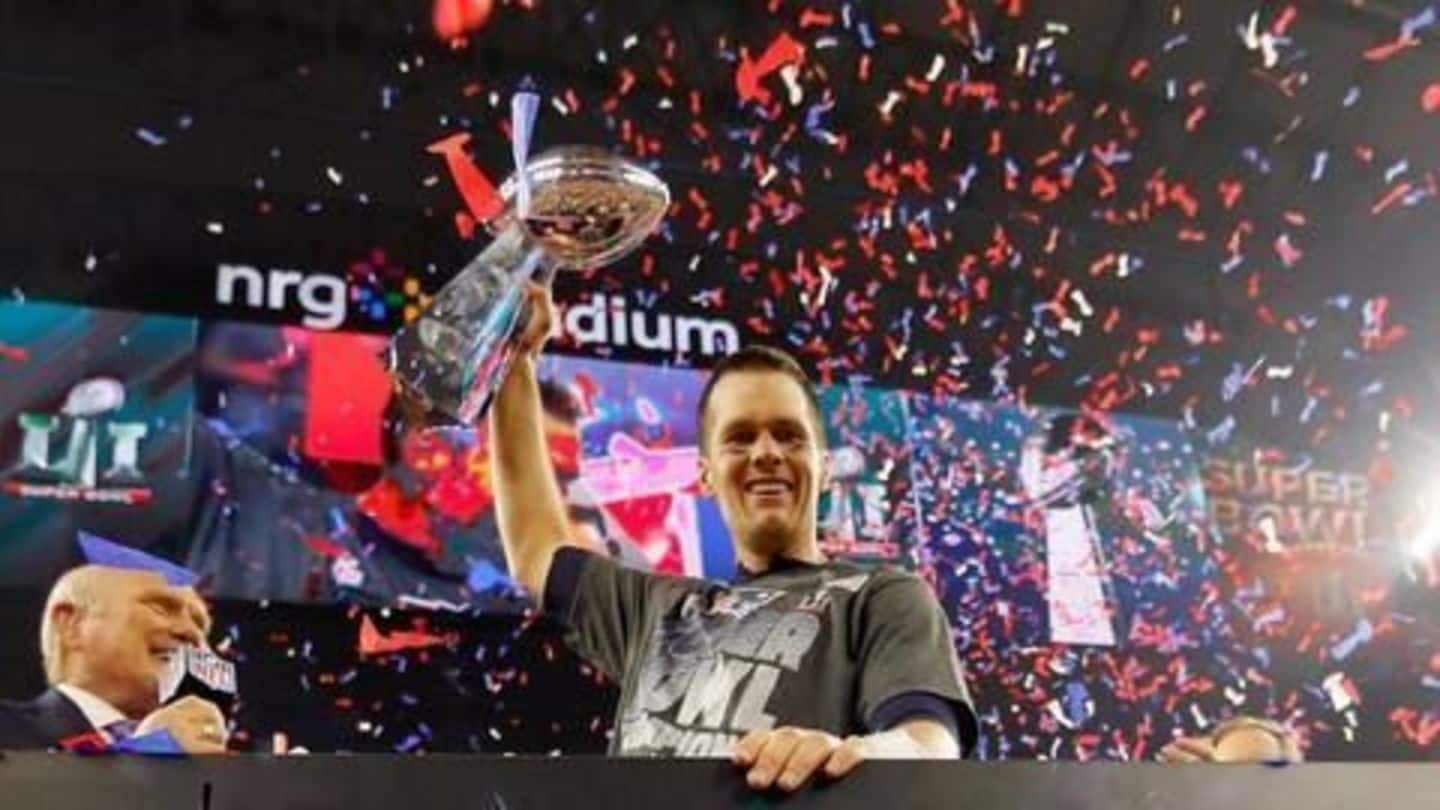 AFC champions New England Patriots defeated NFC champions Atlanta Falcons 34-28 to lift the Super Bowl LI. The Patriots made a comeback from 3-28 deficit with little over a quarter to play. It was the fifth Super Bowl win for the Patriots, all of which have come under the leadership of Tom Brady, who also has the most Super Bowl wins as a player.
Super Bowl is the final game of the National Football League(NFL), highest professional league of American football. The first Super Bowl was played on 15 January 1967, marking the end of the 1966 season of NFL. The game marks the end of the season starting in summer of previous year and is played between the winners of National Football Conference(NFC) and American Football Conference(AFC).
Why is Super Bowl a big deal?
The Super Bowl is one of the most watched sporting events in America; the Super Bowl 49 was viewed by 114.4 million viewers. The Super Bowl Sunday is also considered to be the second largest day for food consumption after Thanksgiving Day. During the 30-minute half-time, popular singers and musicians perform and also sing the national anthem of the USA.
The 51st edition of Super Bowl on 05 February 2017
The Super Bowl LI will be played between AFC champions New England Patriots and NFC champions Atlanta Falcons at the NRG Stadium, Houston, Texas on 05 February 2017.
First Super Bowl ever to go into overtime
The Super Bowl LI became the first ever game to go into the overtime in its history of 51 years. The Patriots scored six points in the overtime to snatch the game away from the Falcons.